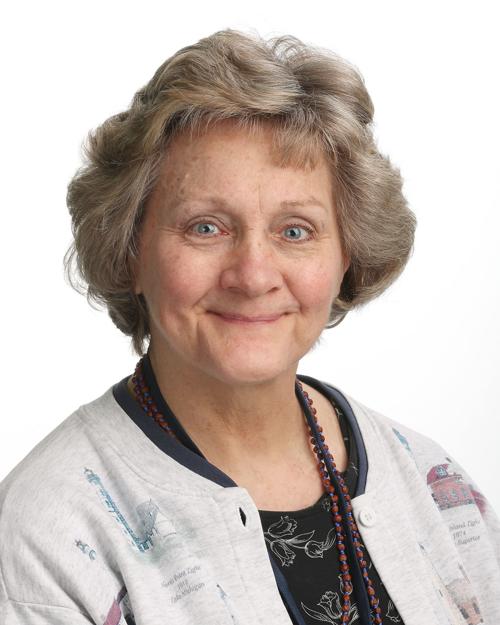 Two weeks ago I wrote in this space about Cold War memories and a man named Gary Powers who was shot down over the Soviet Union in 1960 while piloting a U2 spy plane taking pictures.
In my inbox the very next day was a note from his son, Francis Gary Powers Jr., 55, of Fairfax, Virginia, who has his computer set up so that anytime there's something written about his dad that goes online, he gets an alert.
He has made it part of his life's mission to set the record straight about his dad. 
"I am rather disappointed in your story that only references the negative side of my father's reputation," Powers began.
"(It) does not include the updated facts that show he followed orders, is a hero to our country (and was) posthumously awarded the POW Medal and Silver Star," he wrote.
"It took over 40 years for my dad's reputation to be cleared and the record set straight about his conduct and cause of the U-2 shoot down, all of which you left out of your article. I hope next time you will do better research and give both sides of the story as opposed to just the negative side."
It's not that I didn't know the other side, it's just that I thought all that went beyond the point I was trying to make in my column.
But I can understand a son's perspective, and what a laudable thing to do!
I contacted Powers, who explained that in 2019, he published a book titled "Spy Pilot" that contained all the information he had ferreted out through 25 years of research on his dad.
He got started out of curiosity while he was in college in 1985, he said.
He was just 12 when his dad died so his dad "was not around to defend himself, so it fell upon me to do that," Powers wrote.
Even as early as 1962, when the elder Powers appeared before a Senate Armed Services Select Committee hearing, Sen. Leverett Saltonstall commended Powers as a "courageous, fine young American citizen who lived up to (his)  instructions and who did the best (he) could under very difficult circumstances."
Sen. Barry Goldwater sent him a handwritten note: "You did a good job for your country."
 But son Powers' digging brought more positive recognition.
"I knew about all the misinformation, rumors (and) speculation that surrounded my father, but I also knew what my mom and dad told me when I was growing up.
"Armed with inside knowledge and what I had gathered from personal interviews and research, I was able to submit FOIA (Freedom of Information Act) requests to the CIA and the United States Air Force (around) 1995-1998.
"That, combined with the 1998 declassification of the early U-2 program, helped to get the U.S. government on board with posthumous awards and recognition." Among other things, the information revealed that Powers's mission had been a joint USAF/CIA operation.
In 2000, on the 40th anniversary of the U-2 incident, Powers' family was presented with his posthumously awarded Prisoner of War Medal, Distinguished Flying Cross, and National Defense Service Medal, Powers wrote.
He also received posthumously the CIA's Director's Medal for extreme fidelity and extraordinary courage in the line of duty.
And in 2012, he was posthumously awarded the Silver Star medal for "demonstrating 'exceptional loyalty' while enduring harsh interrogation in ... Moscow for almost two years." The decoration was presented to Powers' grandchildren in a Pentagon ceremony.
The younger Powers holds a master's of public administration from George Mason University, Fairfax County, Virginia, and spent 20-plus years in management of public/nonprofit organizations, including a chamber of commerce.
He now is self-employed, doing lecturing, researching and writing. Lecture dates and book sales took a big hit with the COVID-19 pandemic, but he is hoping for a better 2021.
He also is a founding member of the Cold War Museum.
COLD WAR MUSEUM? Yes, there is a small Cold War Museum, located in Vint Hill, Virginia, on the site of a former top secret Army signals intelligence base. It contains displays and artifacts and seeks to educate people about this time period and how it relates to today.
There's a question-and-answer section on its website that I found thought-provoking.
The question: "A lot of people would say that the Cold War is over. Haven't we moved on?"
The answer: "Yes and no."
The answer goes on to say that although the super power tilting between the United States and the Soviet Union (now Russia) isn't what it was, "many of the chief elements of Cold War competition are still very much with us."
Some of those include the silent war of intelligence and disguised propaganda, proxy wars around the world, disinformation of all types and covert action both near and within a major power's borders.
"And," the website states, "our citizens are not well-equipped to think about that competition.
"Knowledge of the Cold War period has declined, as new generations with no personal experience of it have arisen. In particular, citizen understanding of Cold War history, and of history generally, has declined.
"This decreases citizen ability to make accurate judgments about the relative importance of different policy choices this country should make, and about why particular other countries make the policy choices they make."
The museum is open only on weekends or by appointment and staffed only by volunteers, but it has an important message.
Thank you, Gary Powers, father and son.
Catch the latest in Opinion
Get opinion pieces, letters and editorials sent directly to your inbox weekly!