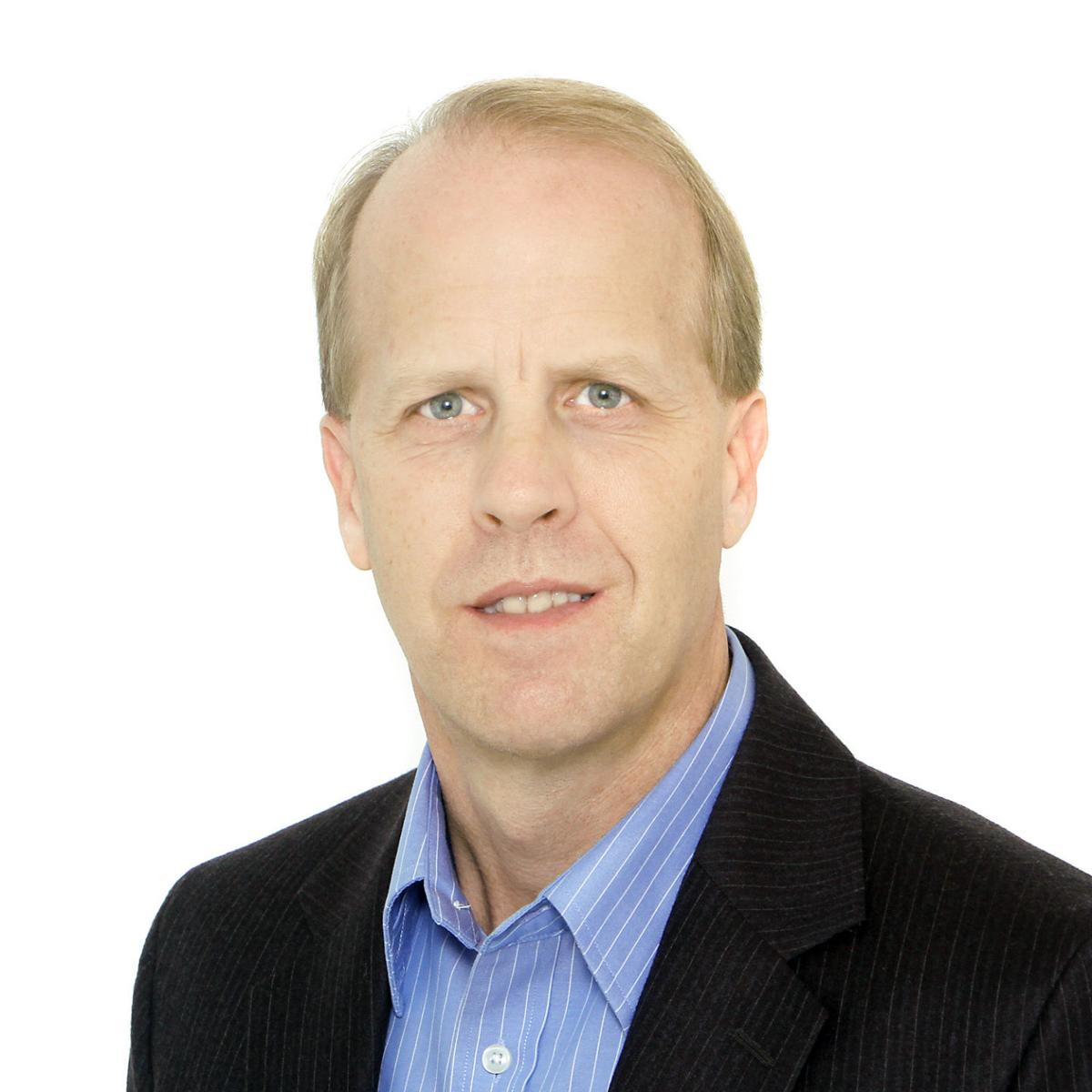 In Iowa's 2nd District congressional contest, the race is so close that just 47 votes separated the two candidates as of Thursday afternoon. Out of more than 394,000 votes cast, that amounts to .02%.
Well, the difference between President Trump and Joe Biden in Pennsylvania in percentage terms is roughly 40 times greater. There, about 55,000 votes separated the two, or 0.8% as of Thursday afternoon.
In Georgia, Biden's lead in percentage terms is 14 times greater than the difference in the 2nd District.
Yet, in Iowa, we don't hear Mariannette Miller-Meeks or Rita Hart pursuing claims of fraud.
This, even though there have been some pretty extraordinary twists that have put one in the lead, then the other. Twists and turns that could easily be exploited.
In Jasper County, the results in one precinct were reported inaccurately. And in Lucas County, a precinct apparently reported a figure taken from a pre-election test, as opposed to the actual results.
I'm not sure how that happens, but it does. We're all human. So are election workers, and in a country of more than 150 million voters and tens of thousands of precincts, elections can have flaws. They can be a bit messy. But, suspicious?
So far as I've heard, nobody in Iowa is claiming fraud. And, to be clear, there is no evidence of it. So, why would they?
Nobody has tweeted the election is rigged.
Nobody has hauled lawyers into court to claim the count should be stopped.
The fact is, the two candidates in Iowa have been mostly restrained throughout. At least by comparison to .... well, you know.
Yes, Miller-Meeks' campaign did complain about transparency when she was behind in the vote, and declared a few days ago, after the canvass was finished and she was ahead, that "the election is over."
The latter is mostly spin. It's been clear for days a recount would be held, and Hart's campaign said Thursday it will seek one. Miller-Meeks surely would have done the same had the tables been turned.
What's notable is that both campaigns have been fairly restrained through all this. Yes, there's been spin. But it's not in the same category as President Trump's ALL CAPS attempts to impugn the votes of millions of Americans, challenge the results in multiple states and fraudulently declare himself the winner.
Lately, claims about "dead voters" are making the rounds on social media. This is not uncommon after an election, and while in the past there have been cases where a person has cast a ballot in another's name, these are exceedingly rare. Often the "evidence" is in reality the product of outdated lists or administrative errors.
Which is why we have election review procedures and courts.
In Iowa, those procedures are taking place as the law set out. Iowans, and the candidates, will now await the results of the recount.
I expect they'll do so, if not patiently, at least with decorum.
It's too bad that President Trump isn't pursuing this course.
Meanwhile, Iowa's top Republicans have mostly stayed on the sidelines in this fight. Yes, Gov. Kim Reynolds did issue a carefully worded statement this week supporting Trump. But, Sens. Joni Ernst and Chuck Grassley, while clearly avoiding congratulating Biden or defending the integrity of elections, have not jumped up to claim fraud, either. In the Trump era, it's about the best we have been able to expect from them.
The truth is, all this is theater. Republican officeholders know it. They know that Biden, barring a miracle, will be the next president. They just won't say it, even though they've never shrunk from recognizing media projections in the past, especially when their side has won. (Incidentally, Trump retweeted AP's projection Thursday that he'd won Alaska).
Yes, there still are court cases, and Georgia is engaged in a hand recount. But the odds are exceedingly long for the president. A nd as long as Trump still rules the party, Iowa Republicans just aren't going to step out of line.
What's noteworthy is that these same Republicans are usually so quick to tout Iowa's common-sense and civility, and to juxtapose it against what happens in Washington, D.C.
How many times have we heard them brag about Iowa's balanced budget and its occasional bipartisan accomplishment as clear contrasts with what's going on in Washington?
Not this time, though. Even when there is a contest in Iowa's 2nd Congressional District that's a pretty good example of how a truly close election can play out without either side undermining democracy or dividing the electorate.
It's a good story. But they won't tell it. The wrong person might be watching.
Ed Tibbetts is the editorial page editor of the Quad-City Times and Dispatch-Argus.
Catch the latest in Opinion
Get opinion pieces, letters and editorials sent directly to your inbox weekly!