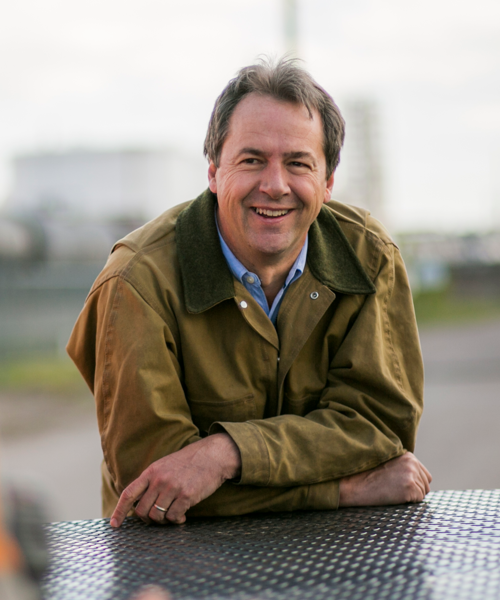 Tuesday's election results are a wake-up call for national Democrats, but perhaps not in the way most people think.
In Virginia, Democrats won long-held Republican districts and flipped both state houses. In Kentucky, a Democrat won the governor's race in Mitch McConnell's backyard. And in Iowa, Democrats gained seats from school boards to city councils – even flipping former GOP strongholds like Johnston.
It was a great night for our party, and I celebrated not just as a Democratic candidate for president, but also as the former chair of the Democratic Governors Association.
Yet we have to learn the right lessons from these victories if we are to repeat their success in 2020. Because for all the hope and optimism from these wins, many Democrats won in spite of our national party — not because of it.
Take Kentucky for example. Governor-elect Andy Beshear campaigned on improving Medicaid and saving rural hospitals, not on proposals like Medicare for All. He ran on working with educators to improve schools in our communities, not on cancelling student loans just for those lucky enough to go to college. He focused on broadening his political appeal and driving near-record turnout, not just on running up the margins in his party's base.
His victory had nothing to do with the conversation being advanced by national Democrats — and that's an important lesson for Democrats if we're going to win in 2020.
You have free articles remaining.
To win races from the Iowa Statehouse to the White House, Democrats in red states like Montana and purple states like Iowa must be able to run with our party just as they do in blue states.
The truth is, it's not just red state Democrats who are concerned about our ability to win the next election. Last week, an alarming new poll showed almost all of the current Democratic candidates losing to Trump in key battleground states – including Iowa. There are even fresh concerns that Democrats may repeat the mistakes of 2016 by driving up votes in blue states while failing to win the Electoral College majority needed to take back the White House.
The problem is that voters aren't looking for campaigns driven by Twitter and more empty promises from Washington; they're looking for leaders who have serious solutions to their everyday challenges.
As a Democrat in Montana, and during my 15 campaign trips across Iowa, believe me when I say I've heard these concerns before.
I'm a pro-choice, pro-union, populist Democrat who's won three elections in a Trump state. These victories were made possible, not by compromising my values, but by showing up everywhere and focusing on getting things done.
This approach hasn't just made for good politics — it's made for better government. Working with a legislature that's more than 60 percent Republican, I was able to expand Medicaid to nearly 100,000 people, make record investments in education and freeze college tuition, and kick dark money groups out of my state's elections. We've made progress by moving past the partisan squabbles, and focusing on our shared commitment to ensure everyone has a fair shot at a better life.
The path to winning back the places we've lost isn't through impractical proposals or the latest empty promises from Washington — it's by focusing on solving problems in the here and now. That's how I've won three statewide elections in a red state. That's why today we can congratulate Governor-elect Andy Beshear of the Commonwealth of Kentucky. And that's how, in November 2020, we can turn Iowa blue and finally give the boot to Donald Trump.
Steve Bullock is the governor of Montana and a Democratic candidate for president.