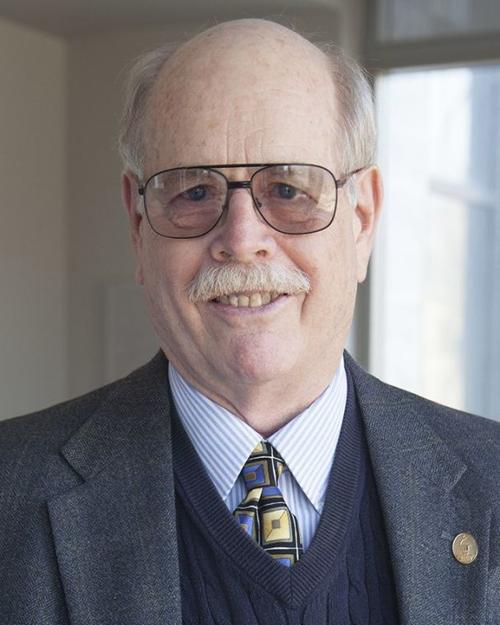 This has been a brutal year – a year in which a deadly virus has claimed the lives of more than half a million of our fellow Americans, including the lives of several people I knew. A year in which it has not been possible to do many of the things that I enjoy greatly, among them singing in the Augustana Oratorio Society and attending choir and band concerts and the Lessons and Carols program by the Augustana Chamber Singers, which for years has been one of my favorite parts of the holiday season.
For us, it has been a year of extensive family separation. My wife has spent much of the year in Los Angeles helping our daughter and son-in-law with child care so that they don't have to put him in a daycare center until it is safe to do so.
Meanwhile, in an effort to keep as far away from the deadly coronavirus as possible, I have been staying at our cabin in the mountains of Montana teaching my classes online. This meant that I was alone for Thanksgiving and Christmas. And it means I will be alone for Easter, our wedding anniversary, and my birthday.
Spring is a beautiful time in the Quad Cities. A number of years ago, my wife and I planted several hundred daffodils in the ravine behind our house. With the weather warming up, they will be poking through the reawakening landscape and bursting into bloom.
Spring is a spectacular time on the campus of Augustana College, with multitudes of spring flowers and trees covered with blossoms of breathtaking beauty.
I won't see any of that this year, however, because I will still be hiding away at our cabin in the mountains of Montana.
Does it sound as if I am homesick for the Quad Cities and Augustana College? Well, I am.
On January 11, I put my name on the waiting list for a COVID-19 vaccination. A month later, I got a call from the county health department asking if I could be there the next afternoon for a COVID-19 vaccination. Though I had to rearrange my schedule to make that work, there was no way that I was going to miss the chance to be vaccinated.
I have now had both shots (I got the Pfizer vaccine) and presumably have the high level of immunity that this vaccine provides.
I must confess that now that I have been vaccinated and the shots have had enough time to take effect, I thought about packing up and returning to Rock Island. However, doing that in the middle of the semester would be very disruptive for my students. And there would not be a classroom in which I could teach if I were to return to campus mid-term.
Such being the case, I will remain here at our cabin in the mountains until the middle of August before returning to campus. Though my online classes are going very well, I am eager to return to the classroom the fall semester. I am also looking forward to seeing the spectacular leaves of autumn on campus and elsewhere in the Quad Cities (something that I missed seeing this year.)
Joined by my wife, I am also looking forward to going out for dinner at Miss Mamie's, which is where we celebrated our 50th wedding anniversary. I already know what I am going to order – horseradish encrusted salmon with the spinach and apple salad.
It is easy to fantasize about life going back to the way it was before the pandemic. That, however, won't necessarily be the case. There are certain ways in which we have been profoundly changed by the pandemic. For example, I don't know whether I will return to singing in the Augustana Oratorio Society. If there are new variants of the deadly coronavirus that are lurking in the shadows, that is something I might not do. That is a decision to be made down the road.
What is the case, however, is that with the advent of effective vaccines to counteract the coronavirus that causes COVID-19, it is now possible to think about the future again. Prior to February 12, when I got the first COVID-19 shot, I was primarily focused on just surviving the pandemic. Now I am focused on returning to the Quad Cities and being back in the classroom next fall.
Dan Lee, a regular columnist, is the Marian Taft Cannon Professor in the Humanities at Augustana College; danlee@augustana.edu.