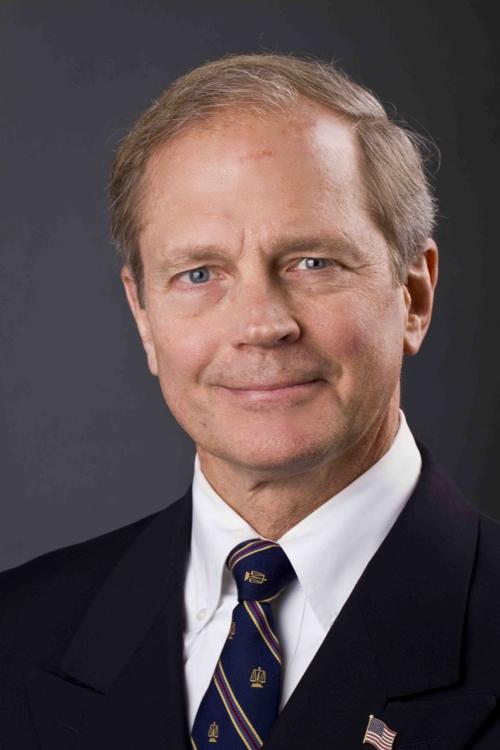 Recently, I had lunch with a group of fellow workers, one of whom is married to a person in management at a local public golf course. She told of how in recent times – roughly since the pandemic struck – behavior of some golfers has changed dramatically for the worse. Leaving half-eaten hot dogs in cup holders on golf carts or half consumed cans of beer in places where they'll spill and make a mess, these folks seem to act with indifference to the effect their carelessness has on others.
This conduct brought to mind frequent reports we now hear about hostile — even combative — behavior directed by some passengers against flight attendants attempting to enforce public health mandates. One such attendant recently had several bones in her face broken by a violent passenger. Then there are the attacks on nurses already in harm's way, treating a pandemic that has cost over 750,000 Americans their lives. Reports of cursing at healthcare professionals trying to save lives should shock the conscience of any decent human being.
Such selfish and hurtful behavior even plays out on an international scale. The COP 26 Conference in Glasgow, Scotland, aimed at limiting the dire consequences of climate change we're witnessing worldwide, has wound down with some worthwhile goals. But it watered down language on reducing climate change by weaning ourselves off fossil fuels. The problem here is that we feel so dependent on these fuels — from powering factories, to propelling cars, to heating homes — that we don't want to give them up even if other alternatives are available and if it means our children or their children may inherit an uninhabitable world.
Where does this indifference towards others come from? Certainly, selfishness is part of human nature. But so is selflessness: the strong desire to be useful and needed by others.
It seems to me two factors have propelled us on our current dark trajectory.
One is an appeal by certain political leaders to our selfish impulses tracing back to the 1980s. Back then, some leaders started promoting the notion that "greed is good" and that if everyone just looked after himself or herself, all would be well. Of course, this notion completely overlooks the very young and the infirm elderly who must have assistance from others. It also ignores that some are born with much and many others with very little — creating a badly slanted playing field favoring the wealthy from the outset. Likewise, it overlooks that no one got where they are without a lot of help from others — whether from parents, teachers, coaches, workplace mentors, or even government protections of property itself.
Still, this amoral notion took root.
A second factor contributing to the selfishness we see around us clearly comes from social media. Recent exposés of Facebook have disclosed how its algorithms cater towards angry or hostile messaging. With millions of users trending toward sites that fuel resentment and prejudice, it's not surprising that anger and incivility are flourishing.
What's the remedy for this increasingly toxic level of social interaction? The English writer, Aldous Huxley late in life observed, "It's a bit embarrassing to have been concerned with the human problem all one's life and find at the end that one has no more to offer by way of advice than 'Try to be a little kinder'."
Yet actually, that's pretty sound advice for our own times.
Similarly, we should ask of ourselves and our political leaders a higher standard; one that appeals less to our selfish wants or desires, and more to the genuine needs of those around us and to the good of our country. Veterans Day recently reminded us of the ultimate sacrifice that some of our fellow citizens were willing to make. Our far more modest sacrifice entails trying to treat our neighbors as we'd like to be treated ourselves.
Such simple rules could go far in defusing the anger surrounding us. And it could help get us back to living in the kind of civil and responsible world we all fundamentally desire.
Mark Schwiebert, a lawyer, is a former mayor of Rock Island.