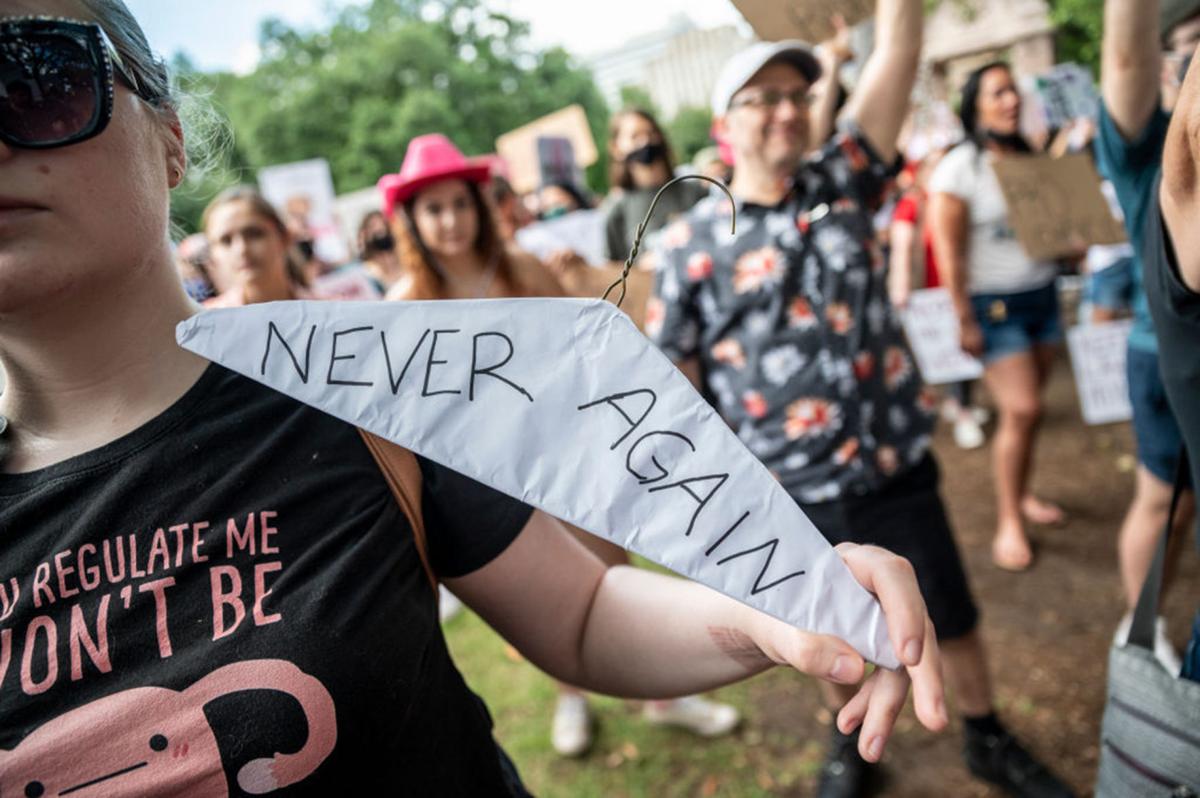 Texas Republicans just handed back to Democrats the mid-term election advantage President Joe Biden has spent all year squandering.
By effectively making abortions illegal in the state, Gov. Greg Abbott and the Republican-controlled Legislature took the 2022 election focus off Biden's dishonorable retreat from Afghanistan and the disastrous pandemic performance of Democratic governors in states such as Michigan and New York and placed it on the country's most divisive issue: abortion.
And that's a loser for Republicans.
A Pew Research Poll in May found 59% of Americans feel abortion should be legal in all or most cases, while 39% say it should be mostly illegal.
With a potentially landmark abortion ruling coming from the U.S. Supreme Court next summer in a Mississippi case, the uncertain fate of Roe v. Wade will give Democrats something other than Donald Trump to motivate their voters to the polls.
Abortion is an issue that drives voter turnout, particularly of women voters — two-thirds of women in the Pew survey fall into the mostly legal category. In 2018, when anti-Trump fervor sparked record turnouts, it was primarily women who spoiled the GOP's mid-term hopes.
Should the high court overturn Roe and send the issue back to the states, those women will return to the polls in much larger numbers, and they won't be voting Republican. That will be especially true in state races, since Legislatures and governors will be deciding the future legality of abortion.
Michigan Gov. Gretchen Whitmer, recognizing the lifeline she was just tossed, is already framing the battle lines of her reelection bid around abortion.
The governor Tuesday called on the Republican-led Legislature to repeal the 1930s legislation that criminalized abortion. Should Roe be overturned, state law would likely revert to the pre-1973 status quo, meaning all abortions would be illegal in the state until new laws are adopted.
Whitmer knows GOP lawmakers will dismiss her request. But she wants to quickly establish that she's the last line of defense of abortion rights in Michigan.
And she knows that she and Democratic gubernatorial hopefuls nationwide stand to benefit from the billions of dollars that will be raised to support pro-abortion candidates.
Republicans have been strutting with confidence that the mess Joe Biden made in Afghanistan will bite his fellow Democrats in the butt in the mid-term elections
They've also convinced themselves rising crime and rising prices will add to the natural losses the sitting president's party can expect in a mid-term.
In Michigan, where in the last poll Whitmer was deadlocked with GOP challenger James Craig even though a majority of respondents didn't know who he was, the Republican Party felt certain it could pull off the rare feat of unseating an incumbent governor.
This time next year, nobody will be talking about Afghanistan or murder rates or Whitmer's serial hypocrisy.
Democrats will make certain the political conversation will be all about abortion. And they aren't going to fumble the opportunity.
The Democratic Senate Campaign Committee declared the Texas law is "reshaping the dynamics" of the midterm elections "by reminding voters that reproductive rights are on the ballot and inject[ing] new urgency" into campaigns."
For nearly a half-century Republicans have been trying to put the Roe v. Wade genie back in the bottle. While they've made some progress in changing attitudes toward specific procedures such as late-term abortions, support for abortion rights in general remains strong.
They won't win this fight by using their temporary partisan majorities to impose unpopular laws, as the lawmakers in Texas just did.
But they very likely will lose their political influence and offices by making the Republican Party unacceptable to voters who might otherwise be willing to give the GOP a try in 2022, given the Democrats' total ineptitude.
Nolan Finley writes for The Detroit News.
©2021 www.detroitnews.com. Distributed by Tribune Content Agency, LLC.