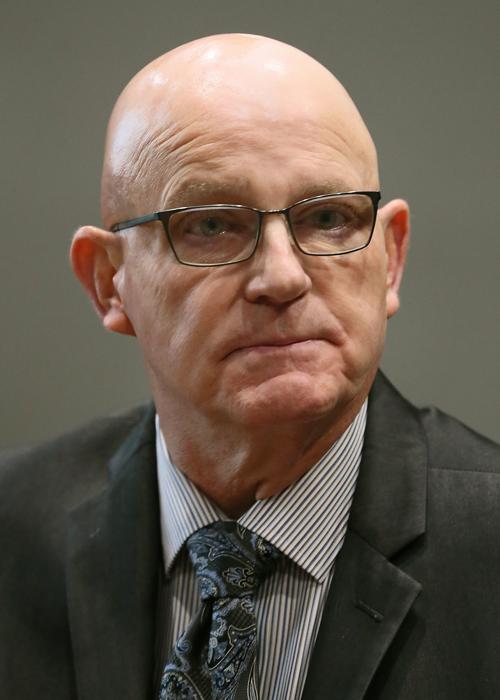 In her remarks last week, Iowa Gov. Kim Reynolds demonstrated the misguided and circular reasoning that has helped protract the COVID-19 epidemic and exacerbate the adverse economic consequences. For instance, the governor expressed her confidence that Iowans will not behave in a way that fuels the further spread of the coronavirus.
If she is so confident, then why did she choose to restrict behavior in the first place? And what message will Iowans take away from the lifting of those restrictions now? I fear many will assume it is now safe to resume the exact same behaviors. The governor's reasoning calls to mind Oscar Wilde's comment about "the triumph of hope over experience."
What is even more troubling is the governor's assertion that Iowa hospitals have the capacity to treat any new spike in COVID-19 cases. The governor's actions reflect, once again, her lack of understanding of our state's health care infrastructure. Consider this: It is estimated that five Scott County residents died of COVID-19 during the first four months of this year. That number represents about .003% of the population. Yet, when you compare the total number of Scott County resident deaths in the first four months of 2020 with the total number occurring during the same period last year, you find an extraordinary increase of nearly of 20%, year-to-year. How is that possible?
There are at least two possible explanations. First, could it be that the number of COVID-19-related deaths has been under-reported? That is, have some of these deaths been attributed to an underlying co-morbidity, such as COPD or pneumonia, rather than the viral "trigger"? Or, perhaps many of these deaths resulted from reduced patient access to healthcare while area hospitals and healthcare workers have focused on the extraordinary critical care demands of COVID-19 cases. Either way, the larger healthcare needs of Scott County residents have suffered significantly and the total number of deaths from all causes has increased dramatically.
Just to illustrate, I heard recently from a constituent suffering from debilitating, chronic pain that will only be alleviated by joint replacement surgery. She was ready. Her surgeon was ready. However, for good and compelling reasons, the hospital could not provide that service during the pandemic.
I also have a friend who reported that his planned cancer surgery has been postponed twice for a total of 60 days — so far. And, my wife, a breast cancer patient, had her oncology appointments cancelled for 30 days due to healthcare service constraints created by the COVID-19 epidemic.
The governor needs to re-consider her short-sighted and "feel good" management of the coronavirus epidemic. The fact is the coronavirus continues to wreak havoc on the public health and economy of Iowa. Moreover, Iowans need a health care system that can respond to more than one medical need at a time. And needlessly endangering the health and safety of Iowa's healthcare workers is just plain callous.
Finally, increasing the number of testing sites with overly restrictive criteria doesn't help, particularly in the absence of a robust, regional contact tracing system.
Many mistakes have been made so far and frustration levels are high. I get that. But if we simply declare "victory" and relent now, we ensure that all we've endured so far will be meaningless.
Winston Churchill famously advised: "When you're going through hell, keep going." In light of all the politically motivated and "let's pretend" thinking we've seen in Washington and Des Moines so far, I fear our only hope is some fast track vaccine.
Ken Croken, a Democrat, is a member of the Scott County Board of Supervisors.
Catch the latest in Opinion
Get opinion pieces, letters and editorials sent directly to your inbox weekly!