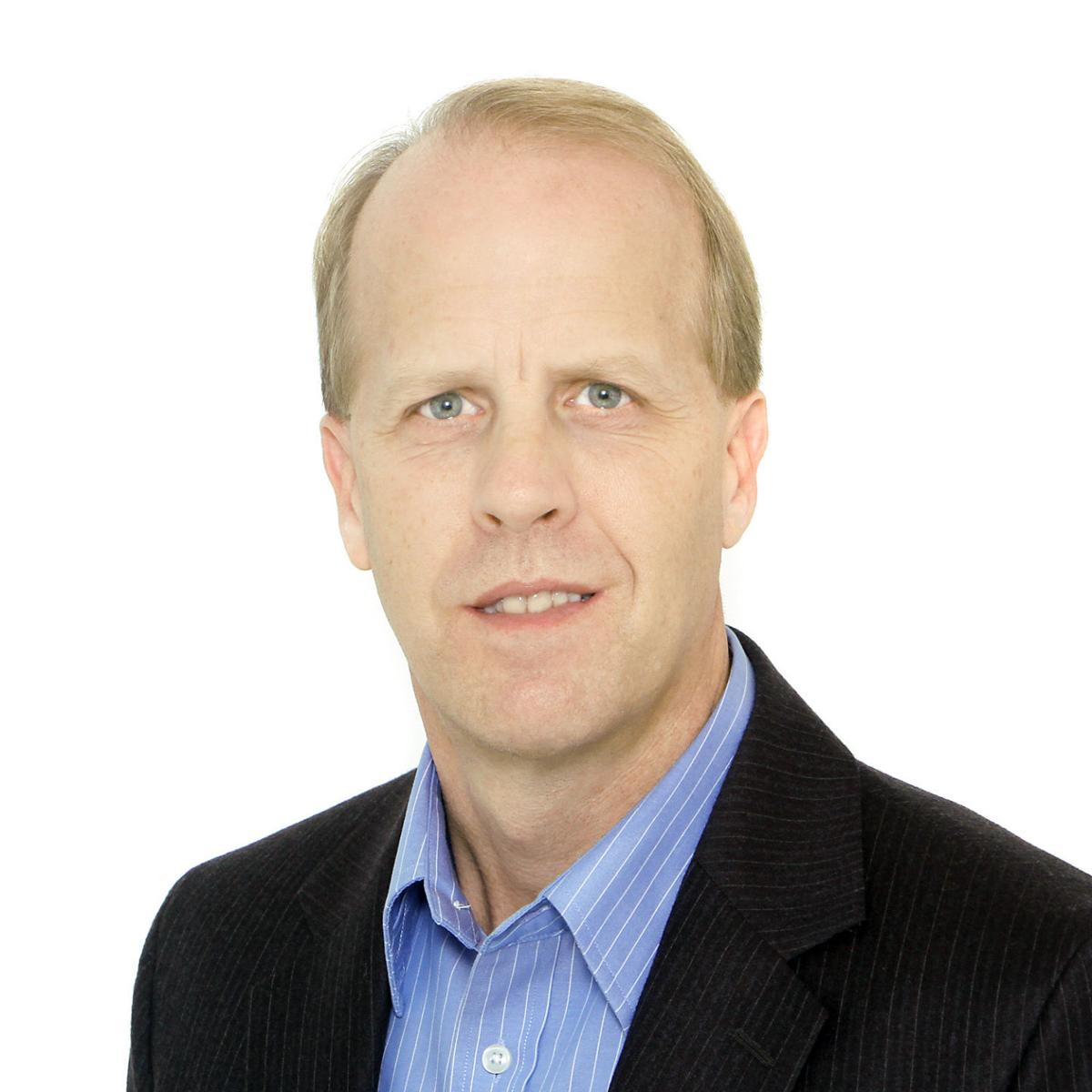 More than a million Iowans voted early last election, by mail or in-person. Amid a pandemic, the state's reliance on this widely accessible, widely popular method of voting was a resounding success.
So no one should be surprised that Republicans, led by Sen. Roby Smith, are proposing ways to rein it in. A sweeping bill full of restrictions was introduced last week, and it is speeding through the Legislature. (This is standard procedure when lawmakers don't want people to look too hard at what they're doing. The Senate had already passed an amended bill late Tuesday afternoon and a House vote is expected Wednesday.)
Most notably, Smith's legislation would give voters less time to cast an absentee ballot.
Current state law gives voters 29 days; it used to be 40 before Republicans reduced it. Smith's bill, as introduced, would have cut it to 18. According to reports, it was changed to 20 in the Senate on Tuesday, but that isn't much help. Republicans are determined to make absentee voting harder. It seems, in their world, this is a privilege that must be earned, and on their own self-serving terms. If you can't meet their state-imposed tests, well, that's on you.
So, why is this happening?
Proponents say they are trying to bring Iowa in line with the national average. Which is strange. Since when does Iowa aspire to the national average? Why not try to be better than other states?
Actually, according to Erin Murphy's reporting Sunday on the original proposal, the provisions that were targeting mail-in voting would make Iowa one of the worst in the nation in terms of the window of time to mail these ballots.
I've watched elections in Iowa for nearly 30 years. Years ago, the trend was to make voting easier; now, clearly, the pendulum has swung.
The stated reasons for these restrictions generally have something to do with making voting more secure, but we know Iowa elections have always been clean.
At Monday's public hearing, we got a new twist: Republicans don't have confidence in the 2020 election, so they must be accommodated. According to the Iowa Capital Dispatch, Rep. Bobby Kaufmann, R-Wilton, said, "for whatever reason, political or not, there are thousands upon thousands of Iowans that do not have faith in our election system."
How about this for the reason: Donald Trump spent weeks falsely claiming he was cheated and Republican officeholders didn't stand up for this country and its election system.
Now they say they have to remedy this "problem."
There are lots of really bad provisions in this plan. It targets auditors with criminal penalties if they step out of line. It centralizes control over distribution of absentee ballot requests in emergencies with the Republican-dominated state legislative council. This is the same body that last year rejected a Democratic proposal to have Secretary of State Paul Pate send absentee ballot request forms statewide.
When Republicans saw auditors in Democrat-leaning counties planned to distribute the forms only then did they reverse course.
This is solved by stopping auditors from sending such countywide mailings.
The plan also stops local auditors from acting on their own to set up early voting centers at libraries and the like, a common, popular practice.
Remember last year when Scott County Auditor Roxanna Moritz used funding from a non-profit group to help fund early voting sites? An out-of-state conservative group went to court to try to shut off the funding. It claimed, falsely, the non-profit was only giving money to Democratic areas. The truth was that funding went to lots of counties, including Republican ones. Cynically, the lawsuit only asked to stop funding for two largely-Democratic counties, including Scott County. The judge tossed the case.
The new plan would take away the ability of Moritz and other auditors to set up these early voting sites on their own.
It is no secret Democrats use early and mail-in voting more than Republicans. But it's also true that a majority of all Iowa voters used it last year. Even before the pandemic this form of voting was widely popular.
It's strange that legislative Republicans are quick to demand Iowans get "choice" in other areas, like using taxpayer money for private schools, but when it comes to their choice to vote by absentee ballot, they face mounting hurdles.
This proposal isn't happening in a vacuum. Republicans in other states are trying to curb absentee voting, too. In Georgia, where Democrats won two big U.S. Senate races, the GOP is pushing for new restrictions, especially ones that would hurt minorities.
In Iowa, these attempts are nothing new. Each session, it seems, Smith and the GOP try to put more restrictions on voting. Democrats argue these are attempts at voter suppression. But Republicans say that's not true and, besides, turnout keeps going up. And it is true more people vote each election. But just because voters can break through these state-imposed locks to get to the ballot box doesn't mean new locks should be installed.
I suppose it is possible voters will break their way through these barriers, too. But I'm also sure the GOP will keep working on this. Sooner or later, they'll find the lock that works.
UPDATED: This column has been updated to reflect new information, as well as to clarify that the state legislative council rejected a Democratic request last year that Secretary of State Paul Pate be allowed to send out absentee ballot request forms. Pate did not make the request.
Ed Tibbetts is editorial page editor of the Quad-City Times and Dispatch-Argus.