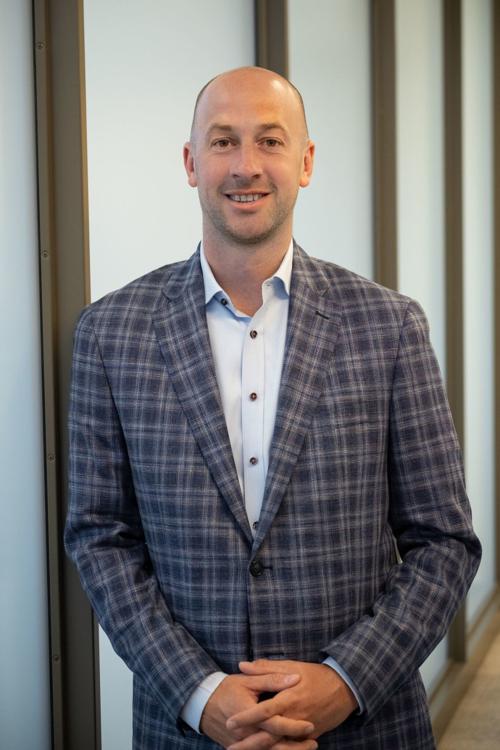 The Quad Cities is one regional economy. When the Quad Cities Chamber was founded in 2010, there was a strong desire among the business community to promote the Quad Cities region as one economy and encourage balanced growth. It is hard to deny the facts — a majority of Quad Citizens live in one city or state, work in another, enjoy the amenities, shops and restaurants of another. It is one of the reasons we have two states collaborating to build a new world class Interstate-74 bridge. People and commerce flow back and forth so frequently that without signs at the city or state borders, a newcomer would not know where one city or state begins and ends. Well, not for long.
The difference between Iowa and Illinois is quite noticeable during the COVID-19 era and will only continue. Currently, Quad Citizens are required to wear masks in public in Illinois, but not in Iowa. Today, mass gatherings can happen in Iowa, while only gatherings of 10 or less can happen in Illinois.
The Quad Cities Chamber has called for a collaborative response to encourage consistent approaches to fight the pandemic and to reopen our Quad Cities economy. The opposite happened and the Quad Cities economy is suffering, more in the Illinois part. As Illinois businesses struggle to reopen, Quad Citizens will be impacted through less income, tax revenue and services. The differing state responses to COVID-19 is like putting the Grand Canyon in the middle of the Mississippi River. The divide will only grow.
As Iowa now allows all businesses to fully reopen and businesses are serving customers again, Illinois is stuck waiting until June 26 to know whether additional businesses can open, and that's with capacity restrictions. According to the plan, a vaccine or no new cases over a sustained period are necessary before Illinois can fully open restaurants, retailers, personal services, fitness facilities or entertainment venues, or have gatherings over 50 people. Meanwhile, the other half of the Quad Cities economy is fully functional.
Before COVID-19 it was not a secret that a major population shift from Illinois to Iowa was happening in the Quad Cities. Investment in retail, restaurants and quality of life amenities followed. If the current response to COVID-19 continues, we can expect the Quad Cities economy to look much different in the coming years. The Quad Cities economy will grow, attract new residents and expand investments — it just won't happen as much in Illinois.
The Quad Cities Chamber does not want this to be our reality. The businesses, residents and leaders who have invested their lives in the Illinois Quad Cities deserve better. Governor Pritzker, please adjust your plan to allow all of the Quad Cities to reopen before it is too late.
Paul Rumler is president and CEO of the Quad-Cities Chamber.
Catch the latest in Opinion
Get opinion pieces, letters and editorials sent directly to your inbox weekly!