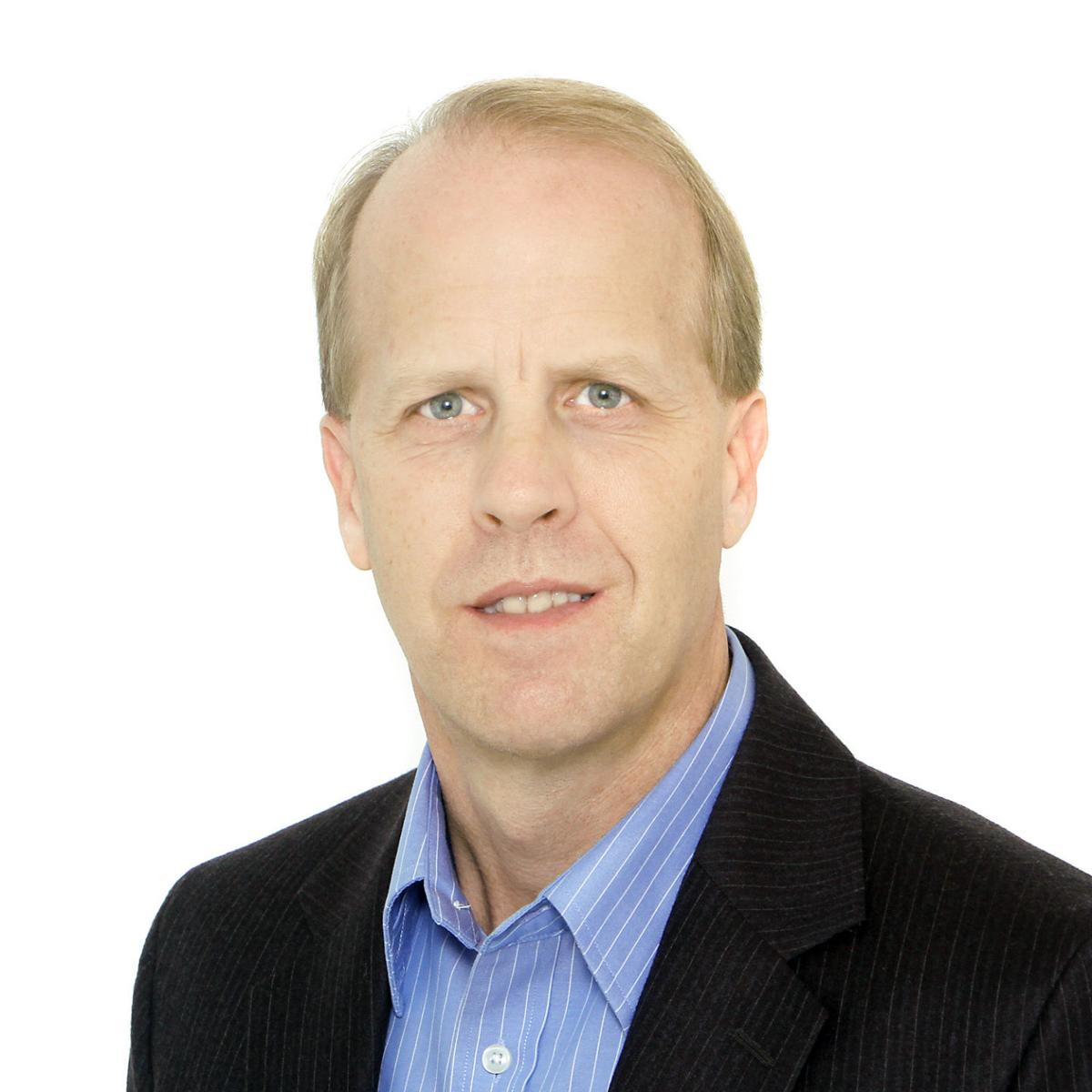 In our post-pandemic economic recovery, there's a big debate going on right now: Are government jobless benefits fueling a labor shortage by making people reluctant to work, or are businesses just unwilling to pay workers enough money to get them on board?
On Tuesday, Iowa Gov. Kim Reynolds cast her lot with the bosses. By cutting federal jobless benefits, beginning next month, Reynolds is trying to pressure workers to take jobs they might not want — and for pay that might not be enough.
This isn't the first time Reynolds and Iowa Republicans have worked to put their thumb on the scale. Earlier this year, they passed legislation to trim the state's own unemployment benefits.
For weeks – and especially after last week's unemployment report – businesses and their allies have been wringing their hands over benefits they say are too lucrative; too many workers, they say, are comfortable on their couches and won't work. As Republican Party of Iowa Chair Jeff Kaufmann said Tuesday, "these pandemic-related benefits are discouraging people from returning to their jobs."
Many economists say this is false and have rolled out several studies supporting their view. On Twitter, longtime Iowa State University economist Dave Swenson noted the biggest job gains last month were among "low paying leisure and hospitality — those who'd have the most to gain from remaining on unemployment."
But even if there is a real labor shortage, a Wall Street Journal article noted last week, "Workers could stand to benefit from a temporary reduced supply of labor. They could command promotions and better wages, which they then could spend in their communities, boosting economic output. They might also be able to negotiate more flexible schedules or other perks."
But by cutting these supplemental benefits, Reynolds is not only pushing the jobless back to work but reducing whatever leverage labor might have in our current economy. Note that conservative and business groups applauded her move yesterday; labor advocates criticized it.
Our "labor shortage" isn't new. Even before the pandemic, Iowa was dealing with a shrunken labor force. And it will continue to be a problem until this state figures out how to add to its population. That's why we don't have enough workers.
Between 2010 and 2020, Iowa's resident population grew by 144,000 people.
Which would be fantastic. If we were Wyoming.
This sorry growth pattern is part of a trend that's lasted over a century. Iowa just can't gain enough people to sustain our economy. So, we try to squeeze the people we have.
But what if people aren't lazy bums who won't work?
Surveys have reported some people still are at home taking care of kids (Republicans and Democrats both acknowledge the state lacks adequate child care) or they are worried about their employers not protecting them from the coronavirus.
It's true Iowa's schools are open and people can get vaccinated. But it's pretty clear not everybody is doing so.
Meanwhile, there may well be a historic shakeup in the labor force going on. And revolutions can happen in Iowa, just as they can on the coasts. After a year of Covid, a lot of people are reassessing their lives.
A Washington Post article a few days ago said, "A Pew Research Center survey this year found that 66 percent of the unemployed had 'seriously considered' changing their field of work, a far greater percentage than during the Great Recession. People who used to work in restaurants or travel are finding higher-paying jobs in warehouses or real estate, for example. Or they want a job that is more stable and less likely to be exposed to the coronavirus — or any other deadly virus down the road. ...
"Economists describe this phenomenon as reallocation friction, the idea that the types of jobs in the economy are changing and workers are taking awhile to figure out what new jobs they want — or what skills they need for different roles."
That will be harder to do if your state government is pushing you back into the same old low-wage economy.
Other Republican-controlled states are doing this, too. It helps their corporate constituents but also plays with a base that believes government is overreaching. It also provides a shiny new talking point if politicians are asked on Fox News.
We're in an unusual time in this country. As we exit the worst of the pandemic, there is the potential to reshape how Americans work, who they work for and what they are paid to do it.
For those who like things the way they were and want to go back to the status quo, what Reynolds did is a plus.
For those who want change, it's not.
Ed Tibbetts is editorial page editor of the Quad-City Times and Dispatch-Argus.