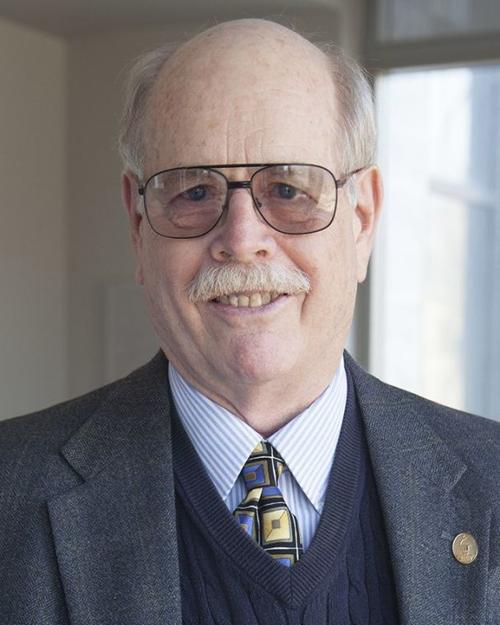 I have told this story before but it is a story worth retelling. It is a story about being thankful, a story that I think about every year as Thanksgiving approaches.
The story is about my Uncle Gerhard, a person for whom just about everything that could go wrong did go wrong. Yet he was one of the most thankful people I have ever known. He used Psalm 107:1 as a table prayer every day — "O give thanks unto the Lord for he is good: for his mercy endureth forever." (The verse is from the King James version of the Bible; Uncle Gerhard always preferred the King James version.)
Uncle Gerhard's chosen vocation was that of a Lutheran minister. Unfortunately a voice problem forced him to give that up.
He and my aunt then bought a small farm just down the road a piece from the farm where I grew up. It's not much of a farm. The wind had blown away most of the topsoil from the sandy hills which comprise much of the farm.
My aunt and uncle had a couple of milk cows, which were of the Guernsey persuasion. Though they were decent enough cows, they would have been in no danger of winning ribbons, had they been entered in the county fair.
My aunt and uncle also had a few chickens that lived in a shed that had never known what it was to wear a coat of paint. And that was pretty much it. When all of the numbers were added up at the end of the year, their farm was not a money-making operation.
In an effort to make ends meet, Uncle Gerhard went to work in a small sawmill. In an era in which there were no OSHA regulations to protect workers, he got tangled up in a conveyor and was very severely injured. It was uncertain whether he would survive, but he beat the odds and did survive after spending an extended period of time in the hospital.
Tragedy struck the family in other ways as well. His son-in-law – the husband of his eldest daughter – was killed in a horrible car accident in Arizona, leaving his wife a young widow with five small children. They came to live with my aunt and uncle while their mother completed her degree in secondary education at the University of Montana.
Not a one of us would have wanted to trade places with Uncle Gerhard. Yet he was one of the most thankful people I have ever known. I couldn't fathom how he could be so thankful in the midst of so much tragedy.
Unfortunately he was gone by the time I finally understood why he was so thankful. He had the gift of being able to focus on what he did have, not on what he did not have. He loved spending time in the woods in the cool of the morning, listening to the birds sing as he piled brush. He loved spending time with family and friends and always had a twinkle in his eye when he shared with them one of folksy stories he enjoyed telling. He loved the stillness of the evening at the close of the day.
Today, as we experience a pandemic that has changed our lives in so many ways, it is very easy to focus on all of the enjoyable things that we were once able to do but are now unable to do. And for many of us, there is a significant amount of family separation because of the pandemic.
Dwelling on these things, however, is not good for our health and well-being. Instead we need to focus on the things that we can do. (For me, this includes wildlife photography, where social distancing is not a problem.) And if we are experiencing family separation, as many of us are, we need to treasure the time that we can spend together, be it via FaceTime or other ways. Life is still good. Indeed, life is very precious.
In memory of Uncle Gerhard, we use Psalm 107:1 as our table prayer.
Dan Lee, a regular columnist, is the Marian Taft Cannon Professor in the Humanities at Augustana College; danlee@augustana.edu.
Not a one of us would have wanted to trade places with Uncle Gerhard. Yet he was one of the most thankful people I have ever known.
Catch the latest in Opinion
Get opinion pieces, letters and editorials sent directly to your inbox weekly!