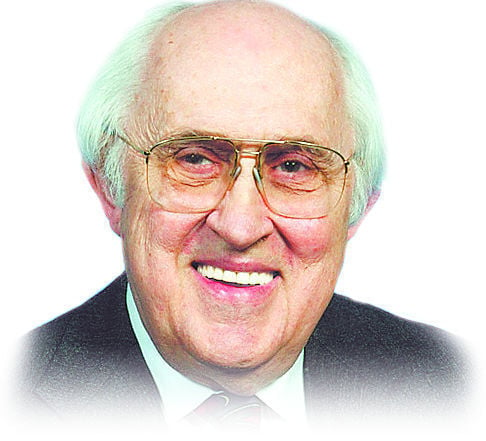 In his essay "On Studies," the 17th Century philosopher and statesman Francis Bacon wrote something worth thinking about:
"Reading maketh a full man; conference a ready man; and writing an exact man."
The meaning is fairly obvious. If you have a habit of reading, you will gain the kind of knowledge you need to live a full and useful life. Engaging in conversation (conference) will keep your mind alert; and writing demands that you be sure of what you commit to paper.
It's that last bit that bothers me.
I love to read, especially non-fiction, as it steadily expands one's comprehension of life on earth. An insightful authority can open windows into this world that help you see it with deeper understanding. Fiction offers an escape into another life; sometimes, another world. J.R.R. Tolkien's "Lord of the Rings" is such a work, a creation wholly conceived and true to itself in all respects.
In conversation, one can shift mental gears rapidly, explain at length, or revise on the fly what was just said. Inflection makes meaning clear; it's the music in spoken language that clearly conveys both thought and conviction.
Conversation has been a major part of my professional life in radio and television, giving me the opportunity to exchange knowledge and opinion with a wide range of people. Writing, however, is a chore.
The malleability of speech dies on the page. Concision and careful choice of word and phrase may help the reader hear the song, but the writer cannot be sure, and that makes the task fretful and seldom fully satisfying.
Over my lifetime, I have known friends for whom writing seems as easy as breathing. Some keep journals, not for publication, but as an inner dialogue, during which they bring into clear focus a lived experience. Paul Taylor spoke of his late entry into journal-keeping and the satisfaction it gave him. It was not done for posterity, but for his own pleasure.
Pleasure is not something I associate with writing. It is something I agreed to do some 35 years ago and continue as a self-imposed obligation. Admittedly, there is satisfaction in finally completing a column, but not with the assurance of having truly conveyed what I meant. That's something that can only be discovered when it appears in print.
There have been others, true professionals who tuck into the task without breaking a sweat. I have often spoken of the late Donald McDonald, who edited the Catholic Messenger for several years, before becoming dean of the college of journalism at Marquette. He would close the door to his office, sit at his desk, typing like the wind for two hours, producing a column which would be printed in several newspapers across the country. I thought him a magician.
On rare occasions, one does find magic in writing. Suddenly, the words flow easily and apt turns of phrase come like a blessing. Re-reading and proofing such efforts is done with a sense of wonder: where did this come from? It doesn't happen often, but frequently enough to keep me looking for another miracle.
The shift from an IBM Correcting Selectric II to an early Apple computer was traumatic, but also somewhat magical. When, a few hours before deadline, the Selectric died, I hurriedly learned how to use the computer. The ease with which one could correct copy, shift paragraphs around, and change type, eliminated using white-out or having to begin afresh. The typewriter was repaired but never used again.
When the internet made it possible to email copy, rather than deliver it in person, everything about the process lightened — except for choosing a topic and deciding how to deal with it. My son Steve gave me an application which allowed me to speak my thoughts, which would immediately be translated into type. I never installed it. It felt like cheating.
Once I had been at it for a while, I decided that writing was character-building; an exercise which might be difficult, even tedious, but which would be as beneficial for the mind and spirit as crunches to the abdomen. When I discovered that some are actually reading this column, it became a responsibility.
Writing for a newspaper revealed something else I had not accounted for: reading can be as creative as writing. Occasionally, letters, emails, and comments to the editor would send me back to the printed essay, wondering how it had been so transformed in another person's mind. Often, a single word or line had risen to tilt the argument in an unanticipated direction. It proved that writing is not always as exact as Bacon declared.