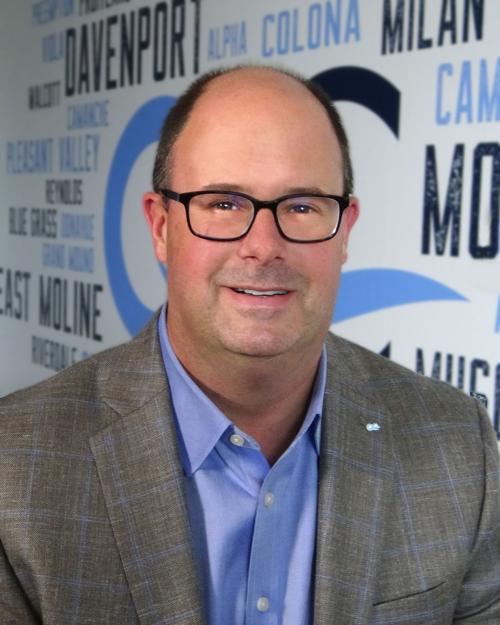 Travel and tourism empower the Quad Cities regional destination. This is a salient point because travel's ability to rebound after periods of economic hardship – and inject much-needed revenue into the Quad Cities along with Iowa's and Illinois' economies – is why the theme of this year's National Travel and Tourism Week (#NTTW) is the Power of Travel.
May 2-8 is NTTW, which galvanizes the U.S. travel industry. This is the 38th year of the weeklong reminder of how valuable tourism is to our economy and the numerous sectors it positively impacts. Community building and community culture is shaped largely by the direct results of what tourism brings to the table and conversation. Tourism and non-resident revenue is the fuel the Quad Cities regional economy needs. Always has been and always will be.
Nationally, travel generated $2.6 trillion in economic output, supported 17 million American jobs, and delivered a $51 billion trade surplus in the U.S. pre-pandemic. In 2019, per the U.S. Travel Association and Tourism Economics, our region generated $954 million in visitor expenditures in Rock Island and Scott counties, which was record output for our destination. Illinois and Iowa combined to produce $55 billion in domestic and international visitor expenditures and supported 415,173 jobs.We need to push hard to get back to these levels because this means jobs, revenue and identity for the Quad Cities. Mark my words, we will recover, but it will take a few years, continued collaboration, sweat and resources.
In 2020, the U.S. travel industry lost half a trillion dollars in travel-related spending – 10 times the economic impact of 9/11. Those 2019 record numbers saw massive declines in 2020. A 49% reduction in domestic/international spending hit Illinois and a 34% decline in Iowa in the same indicator. And the tax receipts that are generated by the travel industry saw sharp reductions in Illinois with a 41% loss and a 28% decline in Iowa. These non-resident revenues are what is re-invested in your community to make it more livable. There is absolutely no debate that these are the very best kind of dollars a local economy can receive.
More staggering, total travel-supported jobs accounted for 65% of all U.S. jobs lost in 2020. We have significantly experienced this in the Quad-Cities, which has been heart-wrenching to see firsthand. And now that the market is opening and consumer confidence is starting to grow again, our partners in the industry cannot find people to come back to staff jobs that are available. This is a serious issue for employers because of the domino effect it has on our competitive product and destination experience. There are many variables at play here and the market will eventually course correct, but we need to address this challenge with urgency and solutions.
Policymakers, business leaders, and Quad Citizens uniting to rebuild our visitor economy will lead to positive outcomes we all want to achieve — quality of place, quality of life, brand awareness, talent attraction/retention, destination programming, and inclusiveness. As residents, we value these important standards but must prioritize them now with resources if we want to be poised for the future.
Hope is not a strategy, and the right measures need to be put into place to get people moving again in a healthy and safe way. We need to invest in tourism promotion, programming and development because it will restore a workforce and lead to broader economic recovery. This is just not leisure travel driven, but companies strongly considering lifting moratoriums on in-bound and out-bound travel, robustly bringing back professional meetings, events, conventions, and thinking creatively how we promote, market, and share the incredible Quad-City story is the only approach.
As vaccinations increase and as confidence in travel grows, let us all remember that 93% of all Quad Citizens believe that tourism is good for the Q-C and 83% of residents are likely to encourage family and friends to visit the region. So, let's do it. Encourage your most important relationships to join us and we will welcome them with open arms. We need all hands on deck and continued teamwork to make the difference. Certainly, there are some challenges, but I firmly believe that we have an incredible destination to sell, and Visit Quad Cities has high expectations for how the regional destination recovers.
If our public and private sectors come together at the federal, state and local levels, we can continue to create a Quad Cities that people want to visit, and live, work and invest in — and most importantly, experience. Now is the time to act and do what we can to thrive again. Help us spread three powerful words — Visit Quad Cities.
Dave Herrell is president and CEO of Visit Quad Cities.