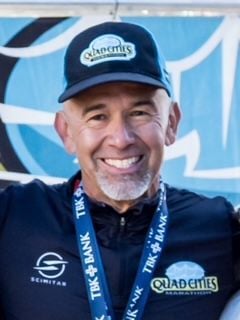 We just celebrated our 24th running of the TBK Quad Cities Marathon. And what a wonderful event it was!
A huge thank you to all our sponsors, volunteers, the race committee and all the supporters. You're the best!
The conditions were ideal for great times, personal bests, and we were all so grateful to be back to live racing.
Sadly, rather than praise a wonderful event, its positive significance to our greater Quad Cities metro area, and the official champions of the race, a local media outlet reported it with a negative slant, opening the gates for the national press to follow suit.
Since then, on social media, AP, NPR, Washington Post, WGN and many more media outlets have perpetuated the discrediting of our winner, Tyler Pence, even ridiculous theories implying the error was a pre-staged plan, and other false claims.
The truth is, a mistake occurred on the course that had nothing to do with Tyler. The two Kenyans leading, at the time, around Mile 14 were misdirected by a volunteer. A human mistake that the volunteer feels terrible about. Some media even reported that this all happened just before the finish line when actually it was mid-race. The two runners ended up running approximately four miles short. The race compensated each Kenyan with $2,000. All parties agreed this was fair and were satisfied. Both Kenyan athletes (Luke Kibet and Elijah Saolo) displayed great sportsmanship and understanding given the circumstances. Tyler received the winning $3,000 amount and ran the full 26.2 mile course. We, as race officials, apologized to all parties for this unfortunate situation.
This should be a story of sportsmanship, being human and trying to do what's right. Tyler is a champion, a well-respected cross country coach, an established elite athlete who recently ran in the Olympic Trials Marathon, and on Sunday he ran the 3rd fastest Quad Cities Marathon time of our 24-year history. He won not by default but with grit, focus, and determination.
We tried our best to make things right and cherish Tyler's honorable performance at the same time. We will continue to stand by Tyler Pence and be proud of our marathon champion.
Joe Moreno is race director of the TBK Quad Cities Marathon.