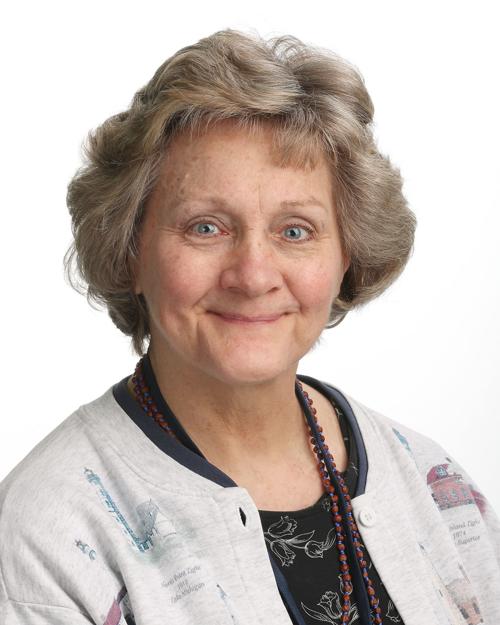 As David Crowe watched television coverage and read news accounts following the death of George Floyd in May, the reality of "white privilege" finally became real to him.
Floyd was the Black man who died after a Minneapolis police officer held him to the ground with a knee on his neck, spurring hundreds of Black Lives Matter demonstrations, some violent, most peaceful, all across the country, including in the Quad-Cities.
These demonstrations ignited discussions about race in our country, including the reality of white privilege, or the fact that being white puts one at an advantage in a country in which most of the systems — education, law enforcement, government, health care and so forth — are run by white people.
Crowe is a professor of English at Augustana College, Rock Island, and as he considered "the racial pathology we have in this country," he quickly decided to reshuffle the list of eight books he was intending to teach in his fall Contemporary Literature (literature since 1945) class to include more authored by people of color.
He had been teaching Toni Morrison ("Beloved") and Alice Walker ("The Color Purple") for years, but decided to add more contemporary offerings.
And Crowe is not alone in this.
Colleges all across the country have been doing the same thing, he said. "Everybody right now is more deeply invested in helping students understand what's going on in the country."
And students have responded. They are really interested in exploring the ramifications of racial identify and, at Augustana, "discussions have been wonderful," Crowe said.
The books he chose to add are "Kindred," by Octavia Butler, "Sing, Unburied, Sing," by Jesmyne Ward (a National Book award winner) and "The Round House," by Louise Erdrich, who is a Native American writer.
"Kindred" goes back in time in a science fiction kind of way to a family's slave experience in Maryland in the 1810s and "explores the intense relationships between Blacks and whites," Crowe said.
"Sing" follows a sensitive young Black boy from the Deep South who, on his 13th birthday, goes to greet his father as he is coming out of prison. The boy lives with his grandparents but shoulders the heavy responsibility of practically parenting his toddler sister and trying to keep food on the table. The boy's mother is an addict and drifts in and out of his life.
"It's grittier and more realistic" than "Kindred," Crowe said. The boy tries to "preserve empathy in a world that seems really cruel."
WHY ARE WE TALKING ABOUT THIS?: I had emailed Crowe last week to talk about a book he wrote called "Hemingway and Ho Chi Minh in Paris." It came out in early summer, and I have been meaning to contact him for a column ever since.
But then he happened to mention in his return email that he had read the columns I wrote elsewhere in this paper about United Way's Equity Challenge and how that's "really important stuff" and how "after watching tape of George Floyd dying in my adopted home town of Minneapolis ... I switched my Contemporary Lit class from two books by authors of color to more than half. It was tempting to make it 8 of 8."
I decided that sounded more immediate than Hemingway, so I switched gears.
BLACK EXPERIENCE BOOKS: I may have mentioned this before, but when I was in high school I had a brilliant English teacher (a Franciscan sister) who introduced me to "Black experience" books.
My hometown has people of color now, but it did not back then. I knew no Black people. So, I dug into the books the teacher suggested. "Black Like Me." "Manchild in the Promised Land." "Invisible Man." "The Confessions of Nat Turner." "Soul of Ice." "The Fire Next Time." "Native Son." "The Autobiography of Malcom X."
And, in the past few years, I finally caught up with Toni Morrison's "Beloved" (oh my gosh!) and with the more recent "The Underground Railroad."
But what are some other books that would be good to read? 
I asked Crowe if he had suggestions. He did. Most of them are from the 1920s and 1930s, which is the era he most often teaches.
• "Their Eyes Were Watching God," by Zora Neale Hurston is about a strong, self-assured woman helping to found an all-Black community in Florida, he wrote.
 • "The Ways of White Folks," by Langston Hughes. "His characters are smart, witty, and interested in the arts."
•  "Passing," by Nella Larson, "an interesting 1929 book about light-skinned Black people passing as White — which happened a lot before the Civil Rights era."
So there. Possibilities for winter reading.
And about "passing." I didn't really understand that until my late brother-in-law, Fred, explained it to me. His father was light-skinned and for a time in his life he passed himself off as Jewish, taking the first name of Jacob,  so that he could get a job as a waiter in an upper-crust restaurant.
The idea of having to hide your identity to get along should give us all pause. It's relevant to race, it's relevant to gender. It's relevant to today.
Catch the latest in Opinion
Get opinion pieces, letters and editorials sent directly to your inbox weekly!