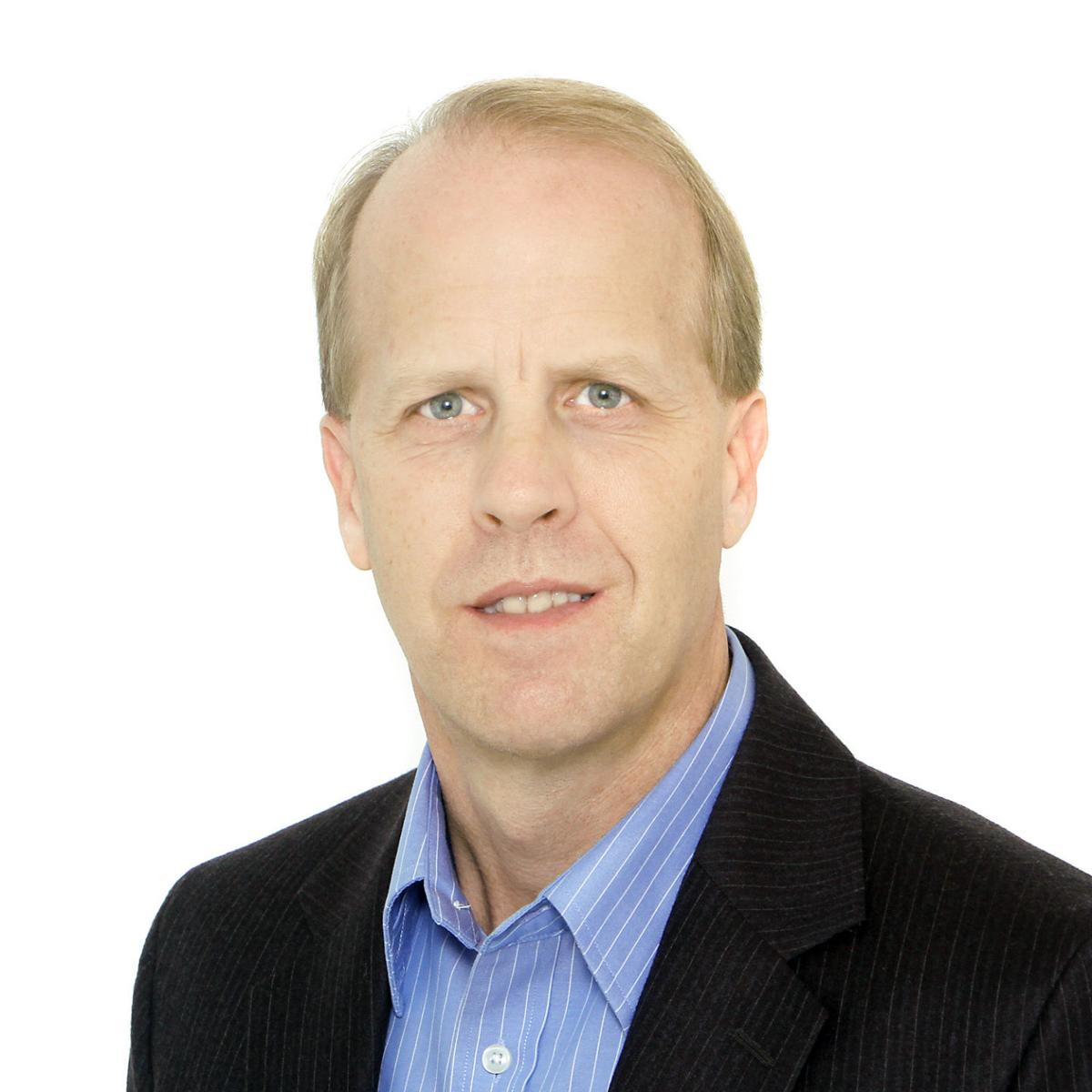 As Donald Trump lied in Iowa last week about the 2020 election, I wondered if Chuck Grassley recalled these words:
"As someone who endorsed and campaigned for President Trump, I share in the disappointment of 74 million Americans who voted for him and wanted him to succeed. But we can't ignore the facts. Every state, every lawsuit and every investigation have delivered the same outcome: Joe Biden will be America's next president. It is wrong for anyone in a position of public trust to mislead the public about the results of the presidential election, which despite some minor irregularities that we should investigate and address, produced a conclusive result."
Sen. Grassley should remember those words. They are his. They were published in this newspaper on Jan. 20, the day President Joe Biden was inaugurated. The inauguration occurred after weeks of attempts by Trump to overturn the will of the American people.
Grassley no longer stands by those words. Instead, he stood by Trump last week, as Trump lied to Iowans about how the 2020 election had been stolen from him.
It wasn't. Joe Biden won. To claim otherwise doesn't undermine Biden's presidency. It undermines our republic and Constitution, the same one Grassley has sworn to uphold for the nearly 50 years he's been in Congress.
Alas, Grassley is up for re-election — and it's not convenient for him to remember what happened in January, or what he said about it.
He was rewarded for his expedience. Trump endorsed Grassley to the cheers of the crowd, and to Grassley's delight.
With his decades of experience — and Iowa's privileged place in the nominating calendar — Grassley had the chance to loosen Trump's grip on the Republican Party. Instead, he validated it.
Grassley said last week that it "wouldn't be too smart" not to accept Trump's endorsement given his popularity.
Perhaps, but these are the words of a mere politician. A statesman with decades of service whose loyalty to country rose above party and personal ambition would never have said that. He would never have even been on that stage.
It's important to know that what Grassley is doing now is quite different than what he did after the 2020 election. Then, as Trump used every corrupt impulse he possesses to try to overturn the will of the American people, Chuck Grassley kept his head down. He didn't repudiate Trump, but he also didn't jump on the bandwagon, as Ted Cruz and Josh Hawley did.
You almost got the sense that Grassley and others like him didn't understand, or couldn't believe, the danger Trump's actions represented to this country.
Then came the Jan. 6 insurrection.
It's clear by what Grassley said back then that he — like Mitch McConnell — recognized Trump's threat. But now, as Trump again threatens to upend our republic, all for his vainglory, Grassley has cast aside the words he wrote last January. He isn't just keeping his head down. Instead, he is a full-fledged participant in Trump's return and the danger it poses.
Is there any doubt that in another close — or even, like 2020, a not-so-close-election — Trump would turn this country upside down to get what he wants?
Chuck Grassley knows the answer to that question. But instead of standing up against this threat, ever the smart political tactician, he has empowered it.
The last time, Trump's attempted takeover was stopped in large part by local and state Republicans loyal to their country in the face of enormous pressures. (Officials, by the way, who Grassley once said Trump "belittled and harassed ... to get his way.")
Now, Grassley's shift makes it clear that this nation-saving bulwark is less likely to be there in 2024.
I've said it before: Chuck Grassley has become the consummate Washington, D.C., insider, a politician with a vast reservoir of cleverness for whom Republican Party wins is the only scorecard that matters. His influential hand in corrupting the Supreme Court, which now has a credibility crisis, proved this. His loyalty to Trump, even knowing what he now knows about his attempt to overturn the 2020 election, is further evidence.
I am fully mindful that 53% of Iowans, according to the most recent Iowa Poll, also view Trump favorably, including practically every Iowa Republican in the state. The audience in Des Moines that poured out their adoration for him was clear proof of his appeal.
It is disappointing to me, as a lifelong Iowan, that they don't remember Chuck Grassley's words from last January. But perhaps, that is understandable. Chuck Grassley doesn't seem to remember them, either. Or if he does, he just doesn't care.
Ed Tibbetts is editorial page editor of the Quad-City Times and Dispatch-Argus.