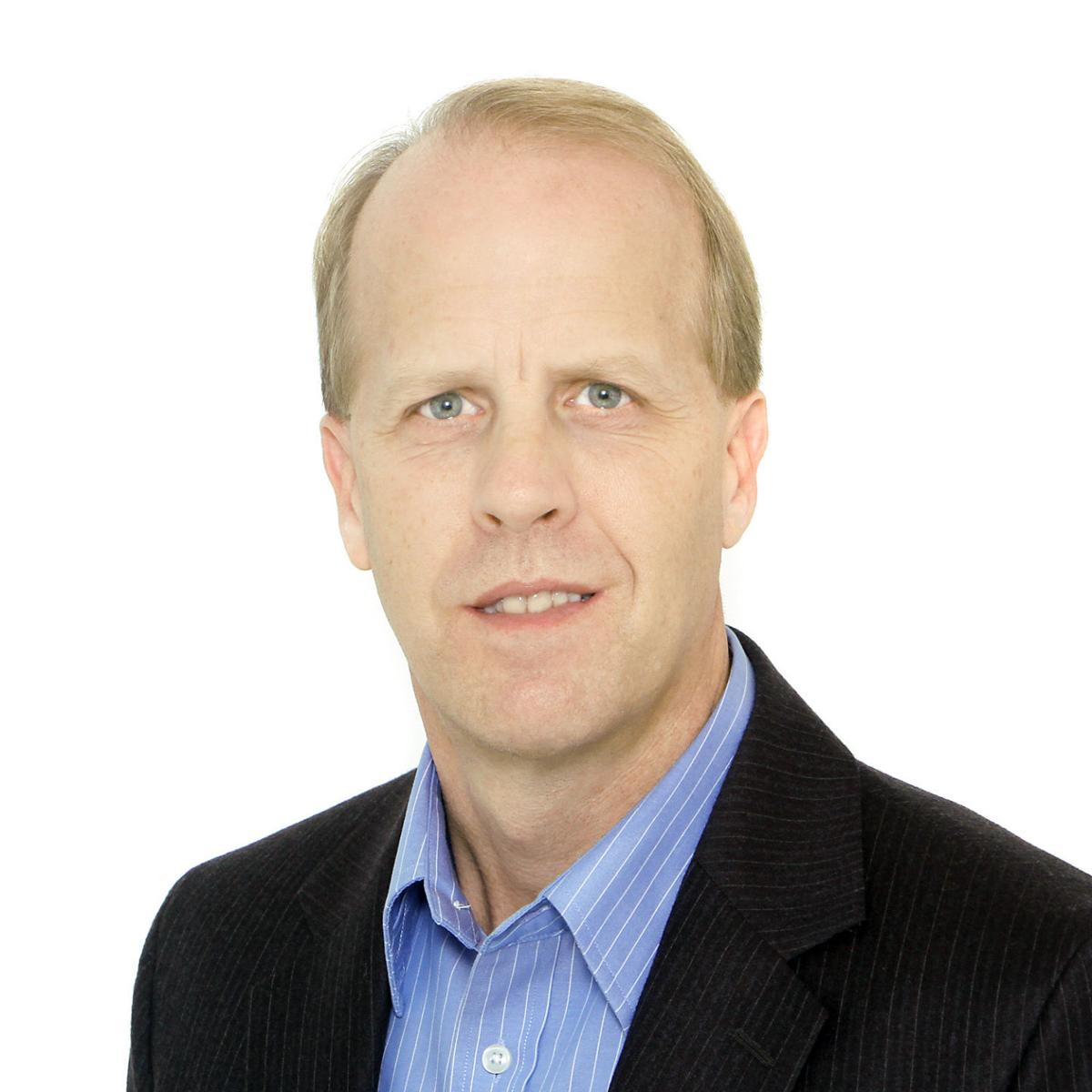 That Iowa Republicans tossed the first redistricting maps this week was no real surprise. For people who watch Iowa politics, the handwriting was pasted on the wall in big, bold letters when the non-partisan Legislative Services Agency released its first set of maps with more than 60 state legislators thrown into districts with other lawmakers. (That's lots of incumbents running against each other; or, in the alternative, lots of address changes.)
The non-partisan staffers at the LSA don't pay attention to where legislators live when they redraw Iowa's political boundaries every 10 years, but politicians do. And since more Republicans were tossed into the same districts as their colleagues than Democrats, it was pretty clear the majority party was going to kill these maps.
The vote Tuesday was along party lines, with majority Republicans in the Senate opposing the maps and Democrats supporting them. (It didn't even get to the House.)
No one should be fooled by complaints that the maps weren't compact enough, or that some districts had more people than others. Democrats liked the maps because they caused Republicans a lot of discomfort. Republicans hated them for the same reason.
Consider this: Sen. Roby Smith, who gave the Republicans' argument Tuesday, complained that 18 proposed districts were within 100 people of failing to fall within a 1% deviation from a district's ideal population. (Remember, one of the major purposes of redistricting is to try to make sure each district has as close to the same number of people as possible.)
Eighteen districts may sound like a lot, but in 2011, there were two dozen districts within 100 people of exceeding the 1% mark. But back then worries about population deviation didn't seem to matter. Republicans and Democrats passed the maps easily. No complaints, no admonishments to LSA to give it another try.
Smith also complained Tuesday that one House district was off the ideal population by 0.97%. What he didn't mention was that in 2011, there were three districts that were off by that much or more.
As for the complaint about district shapes, it's not hard to cherry-pick districts and complain about them. Every 10 years, there are oddly shaped districts. It happened in 2011, too. It's unavoidable if you're going to keep population differences down and meet the other demands of the law, like trying not to subdivide cities. This year, the standard measurements for district shapes were on par with what they were in 2011.
The congressional map also probably caused some heartburn for Republicans, too. As it is now, just one of the state's four districts is a lock for one party — the 4th District, which is a safe Republican district. The new maps would have created a district that was a probable lock for Democrats, the 1st District. That wouldn't be good for the majority party, especially when it is trying to gain control of Congress in next year's midterms.
Iowa has long maintained the gold standard for redistricting. We make it hard for politicians to mess with the maps. But it is not – in reality, it cannot – be fully distanced from politics. Legislators are the ones who vote these maps up or down. That's how the system works.
Mind you, this isn't the only time the first set of maps have been rejected, either. The last time it happened was in 2001. And it doesn't necessarily mean disaster. Iowa can maintain its clean system of redistricting. The Legislative Services Agency will now produce a new set of maps. Then, politicians will again pore over the lines and vote whether or not to accept them.
This is when it's really important that they be approved. Legislators can't amend the first two sets of maps, but they can if it comes to a third. If that happens, Iowa's much-admired redistricting system will be dead.
Republicans say they have no intention of taking this step, but we've seen lots of Iowa traditions go by the wayside in recent years. On Tuesday, Republicans took a step closer to the ledge. Let's hope they don't take the plunge.
Ed Tibbetts is editorial page editor of the Quad-City Times and Dispatch-Argus.