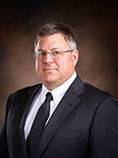 The COVID-19 pandemic has had an unprecedented impact on Iowa's economy and its people. While no industry has been spared from this crisis, the state's manufacturing sector has been particularly hard hit. Iowa's manufacturing sector was initially largely spared, but over the last month 27,300 Iowa manufacturing workers filed unemployment claims — nearly double that of any other industry.
It's especially concerning not just because of the ripple effects that a healthy manufacturing sector has on the state's overall economy, but also because of the essential role it plays in helping to drive the state's economic comeback. Looking ahead, this is also why it is absolutely critical that Iowa voters not overlook the importance of electing leaders running on a strong pro-manufacturing platform.
Manufacturing is responsible for roughly 586,000 jobs in Iowa and generates one-third of Iowa's gross domestic product. Iowa's equipment manufacturers play a big part, supporting 132,500 Iowa jobs and contributing $13.7 billion a year to the state's economy.
Our industry is also an essential part of the broader economy and the state's infrastructure, even more so today as the state and the country fights the health crisis sweeping the world. Our industry builds the tractors and combines used by farmers so that we can continue to feed our families. Weiler manufactures the pavers, graders and concrete mixers used by construction workers to build and maintain the roads and highways critical to first responders. Manufacturers produce the cranes and lifts used by utility workers to power our homes and hospitals.
However, our industry is increasingly hurting right now. In addition to the pandemic limiting many facilities' operations and rapidly reducing the demand for new equipment, our leaders have failed to come to agreement on the pro-manufacturing policies that would help equipment manufacturers in Iowa and across the country.
Iowa is yet again expected to play a decisive role in this year's election, from the presidential race on down to local contests. Regardless of party preference, Iowa voters need to look closely at which candidate is committed to supporting policies that reignite manufacturing in Iowa and across the country, such as infrastructure spending bills and an intentional approach to regulation that gives companies a clear and cost-effective way forward.
So, Iowa voters: do your homework now, ask candidates to explain how they are going to support manufacturing, and remember those answers when you head into the voting booth later this year. Iowa's manufacturing workers, their families, our economy, and the future of our state depend on the decisions that you make in November.
Pat Weiler is President and CEO of Weiler and an AEM board member. Located in Knoxville, Iowa, Weiler Inc. manufactures equipment for the asphalt paving market and purpose-built forestry equipment. Weiler employs 470 men and women at its 400,000 square foot manufacturing plant.
Catch the latest in Opinion
Get opinion pieces, letters and editorials sent directly to your inbox weekly!