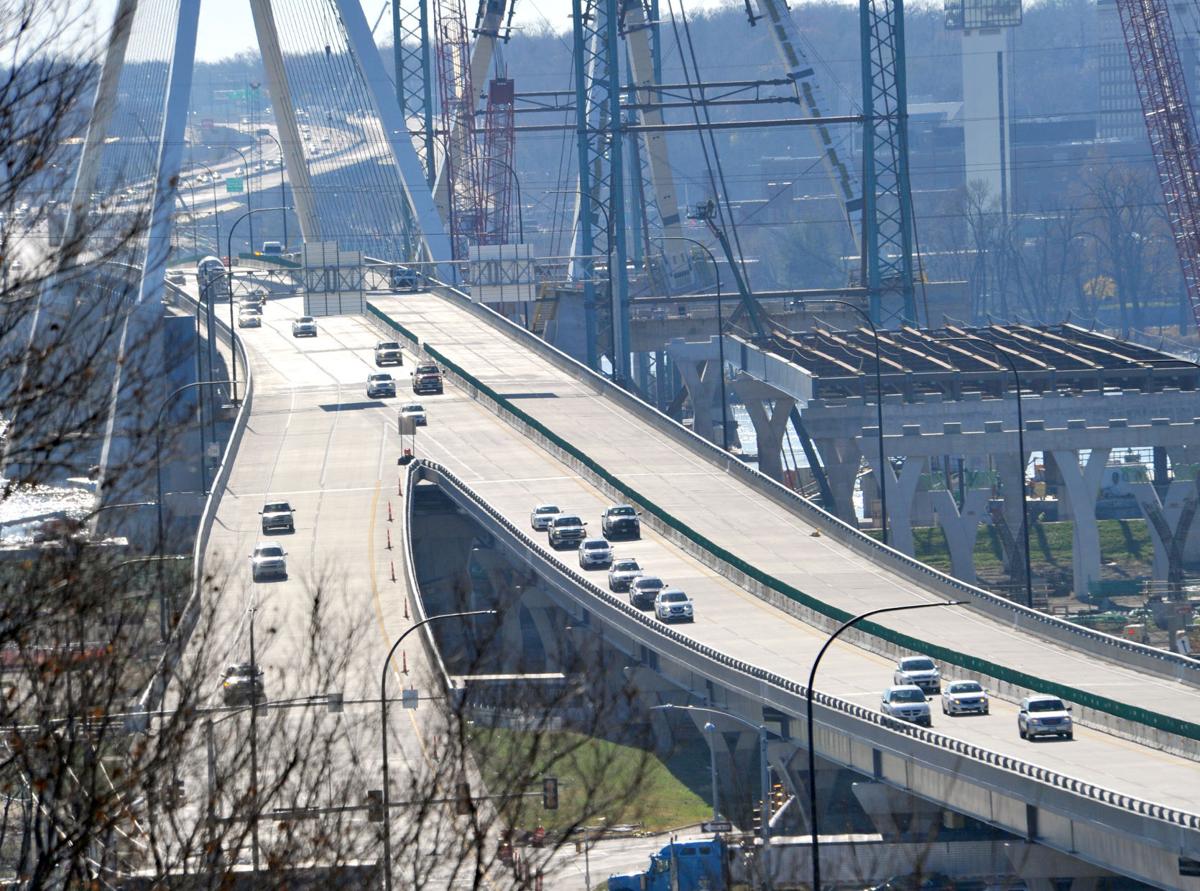 Friday was a big day in the Quad-Cities.
For the first time, we got to drive on the new Interstate-74 bridge.
True, it was just the Iowa-bound piece. The whole bridge isn't scheduled for completion for another year. But after three years of construction, 26 years of planning and a 2020 that's already seemed like it's lasted a quarter century all by itself, the Iowa-bound span's opening to traffic Friday was a welcome shot in the arm for the Quad-Cities.
It is tangible proof that we can still do big things here, even in the face of huge challenges.
To some, the opening of the new span may just represent a more convenient way to travel across the river. For others, it was a milestone long in the making. A goal that first had to go through years of studies, surveys, presentations, public hearings, earmarks, groundbreakings, funding hurdles, property relocations, mussel relocations, delays and myriad other steps. So many steps that the goal always seemed to be on some distant horizon.
Well, the horizon is here.
Denise Bulat is one of the few who was around to take part in the early planning for the bridge, which she notes began in 1994. It was then that the seeds were planted for a 1998 report that charted a long-term future for Mississippi River crossings.
Over the years, we've taken steps toward achieving that vision. The tolls on the Centennial Bridge (remember those?) are gone. And on Friday, we took a major step toward achieving the focal point of that vision, improving the I-74 crossing.
Bulat, who was transportation director of the Bi-State Regional Commission back then and now is the organization's executive director, got a chance to take a sneak peak at the bridge on Wednesday. She joined a handful of others, including members of the news media, who got an up-close look at the span; who got a chance to take a walk on what until now we've only been able to see from below.
It was her day off, but Bulat said, "I wasn't going to miss this."
What she saw was an impressive new structure, with a breadth that more than matches the bridge it will replace. (At 72-feet, the Iowa-bound span is wider than the entire existing twin bridges).
What she saw was a gleaming arch that already is a defining piece of the Quad-City skyline.
What she saw was the culmination of years of planning, vision and hard work that is being brought to fruition by a bi-state partnership and hundreds of construction workers who are building a legacy meant to last 100 years.
"It was gorgeous," Bulat said. "I was just kind of blown away."
We understand that. For those who have watched this process inch forward, the new bridge was only something we imagined would occur some day.
Other than Bulat, there aren't many who were centrally involved with the I-74 project who still are in the picture today. The only other we can think of is Bettendorf City Administrator Decker Ploehn.
While saying he's thrilled at the new opening, Ploehn told us the other day he's waiting to celebrate when the entire structure is open for business.
We get that. To some, this project won't even be done until the old bridge is gone. Still, for us and for many others, there was much to celebrate with Friday's opening.
In the coming weeks, this new bridge will allow two-way traffic from Iowa and Illinois, a step that will accommodate construction of the new Illinois-bound span. As of Friday, though, it was only Iowa-bound traffic that could go on the newly opened bridge.
That wasn't going to prove much of a hurdle for Bulat, though. An Iowa resident who works in Illinois, she said she planned to take a "long drive" around the Quad-Cities in order to be able to use the new bridge on the first day that it was open.
We imagine there are a few others who took a long drive Friday to do the same thing. We've waited a long time for this day.