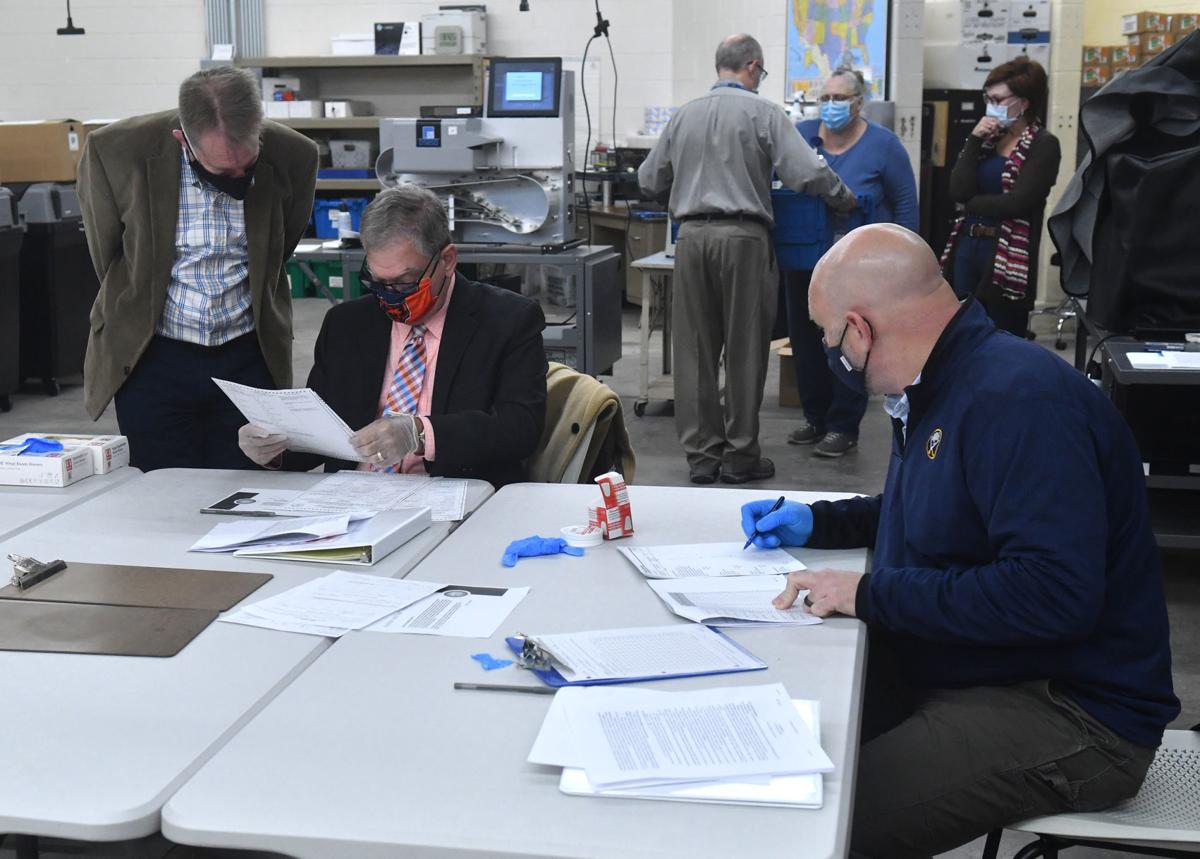 In the month since Election Day, voters in Iowa's 2nd Congressional District have watched the race between Republican Mariannette Miller-Meeks and Democrat Rita Hart see-saw like a ship tossed as sea.
The day after the election, Miller-Meeks led by 282 votes, according to unofficial results, an extraordinarily close margin in itself.
Then, as Jasper and Lucas counties discovered errors, the lead between the two candidates changed hands, eventually dwindling to double digits. And over the past couple weeks, we have watched the twists and turns as recount boards in 24 counties have gone through the laborious process of recounting the votes. They finished their work over the weekend, and Monday afternoon, the state's executive council certified Iowa's election results, including in the 2nd District, declaring that Miller-Meeks had won by just six votes.
With more than 394,000 votes cast, it was the closest U.S. House race in the country in nearly 40 years. It was the closest congressional race in Iowa in more than 100 years.
Iowa may be a red state now, but this margin shows us the 2nd District is decidedly purple, swing territory if there ever was such a thing. Which should have been obvious during the campaign, with both Miller-Meeks and Hart trying to appeal to independent voters. We hope the winner remembers this going forward.
Still, this race may not be over yet. Miller-Meeks has been certified the winner, but Hart's campaign has indicated that it may mount a legal challenge. Most people who have been watching this race believe such a challenge is a forgone conclusion.
In a statement issued after the state certification, Hart's campaign said: "Under Iowa law, this recount process was designed to count ballots that had already been tallied, meaning that additional legal ballots may have yet to be counted. Over the next few days, we will outline our next steps in this process to ensure that all Iowans' voices are heard."
What appears most at issue is a discrepancy in Scott County, where there is a 131-vote difference between the number of ballots counted by the three-person recount board and the amount certified by the county board the week after the election.
There may be issues in other counties, too.
The Scott County Board of Supervisors, despite misgivings, certified the recount results on Monday, even with the discrepancy. So did the state executive council.
We understand their decision. As we have seen it explained, the law doesn't really give them a choice.
We have said previously we'd rather elections not be decided in court. However, it is the right of any campaign to seek relief there if it believes it has been wronged. We said this with respect to President Trump in the days after Nov. 3, and we believe the same applies to Hart's campaign. We have a system that allows for these challenges, and we believe in it.
We're not sure what an Iowa judicial panel will do, but we believe every voter in the 2nd District has the right to expect all legitimate votes to be counted.
To the extent that did not happen, it is a problem. It is vital that people who went to the work to vote feel comfortable their voices are heard. At the same time, we know elections aren't run perfectly. And while all votes should be counted, voters also have the right to expect our election laws to be followed. As we have seen in the days the recount boards have done their work, these matters aren't all cut-and-dried. Sometimes judgment calls are made.
For better or worse, it's our court system that is charged with sorting out these disputes.
We hope for a quick decision. Election officials have said a decision by a judicial panel would be expected by Dec. 8.
Despite some partisan sniping, the Miller-Meeks and Hart campaigns have mostly conducted themselves admirably during this recount process. We hope that continues.
We also hope that, no matter how this is settled, the winning and losing candidates are gracious and honor the integrity of the process that has brought us to this point.
Voters also have the right to expect that.