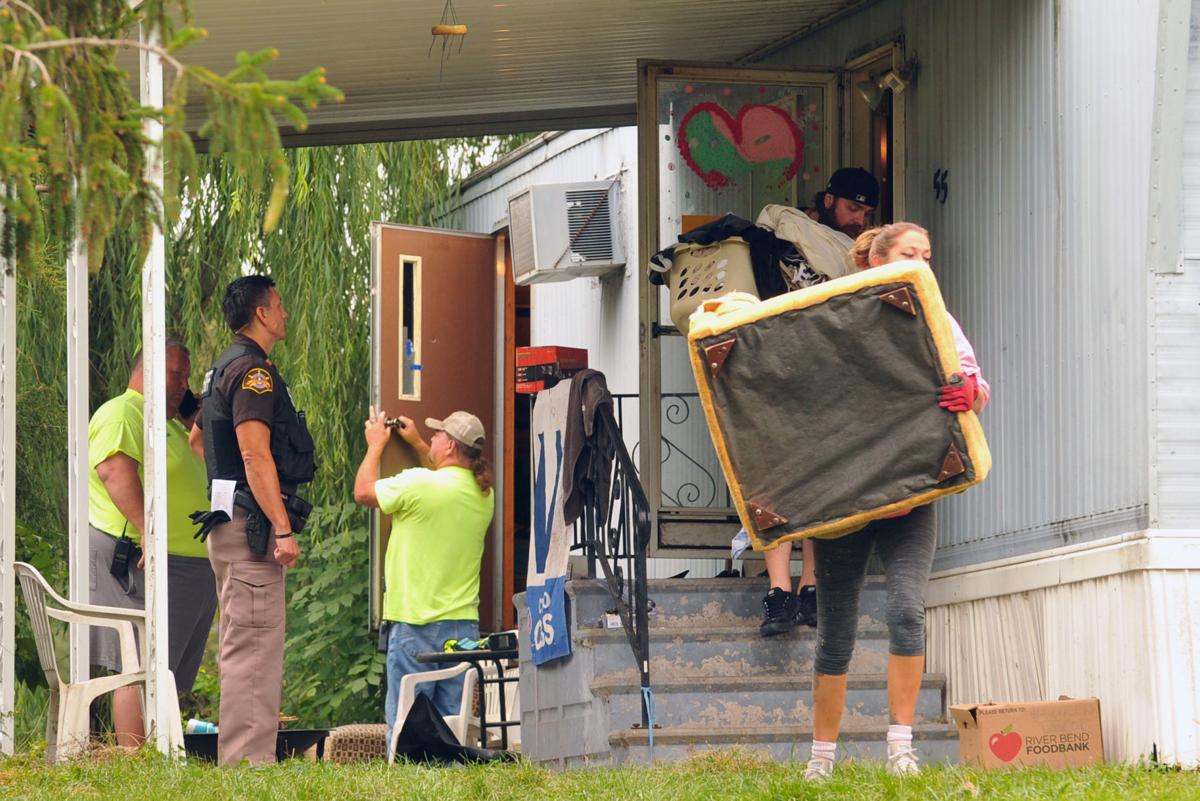 Last Sunday, Illinois' eviction moratorium ended.
In place since early on in the pandemic, the moratorium has helped tens of thousands of Illinoisans who have been affected by the pandemic's economic fallout. But now, we enter a new phase. Now, evictions can be enforced, and Rock Island County officials say they expect the number of cases to rise.
A consortium of organizations, including the court system, has been preparing for this day.
The good news is there are resources available to help people who have been affected by Covid stay in their homes.
Across Illinois, more than $443 million has been dispensed to help 49,110 households through the Illinois Rental Payment Program. That accounts for about 90% of available funds. But more money is expected to be available later this year.
There are funds available in Rock Island County, too.
Project NOW, working with other groups, has dispensed about $1 million to more than 1,200 individuals in 514 households since last year.
We first wrote about this effort in May when Illinois' 14th Judicial District, Project NOW, the Salvation Army, Prairie State Legal Services, the Rock Island County Bar Association, Deere & Co., and the Public Interest Law Initiative announced they had partnered to create a unique Eviction Diversion Program in the Quad-Cities.
Over the weeks, we've heard about how it's been difficult to get the word out, even as people received help. Even now, these groups are laboring to make sure that landlords and tenants know what is available.
A table has been set up in the Rock Island Courthouse on the days when eviction proceedings take place and beginning on Oct. 15, applications for the program will be taken at the courthouse.
We hope that people will reach out for help. The agency says it currently has $1.5 million available.
Since the beginning, there has been some confusion about the eviction moratorium. But now that it has ended, there doesn't seem to be any doubt about the expectation that more cases will be filed with the courts
"From what we're hearing from the bar association, there's going to be a huge influx," said Ron Lund, community services manager for Project NOW.
Which makes it all the more important that people know about this program – and that they understand it.
On Tuesday, there will be an information session at noon at the Rock Island County Courthouse, 1317 Third Avenue, Room 302. It also can be seen on Project NOW's Facebook page, where it will be streamed live.
The idea is to attract the attention of lawyers, landlords, tenants, politicians – anybody who can help get the word out.
We hope it's well attended. With the winter months approaching and a shortage of affordable housing in the community, it is all the more important that people be able to stay in their homes – and that property owners get paid.
Often, having enough money is the challenge when it comes to helping the vulnerable. But in this case, there is money available. The trick is getting it to the people who need it, when they need it, which is often easier said than done.
Project NOW tells us they, like many organizations, need workers to process applications. This is a busy time of year, with the Low-Income Home Energy Assistance program taking a lot of time.
The eviction moratoriums put in place around the country were helpful, and not just in keeping people in their homes. A National Bureau of Economic Research working paper, published earlier this year, said eviction moratoriums reduced infections by 3.8% and Covid deaths by 11%. The researchers said the risk of evictions and utility shutoffs reduced the ability to socially distance and practice good hygiene.
By keeping people in their homes, these efforts were facilitated.
As news reports have made clear, federal aid aimed at helping renters has been slow to trickle out. and while recently, federal officials have said that more tentative progress is being made, many in this country still are in a precarious position.