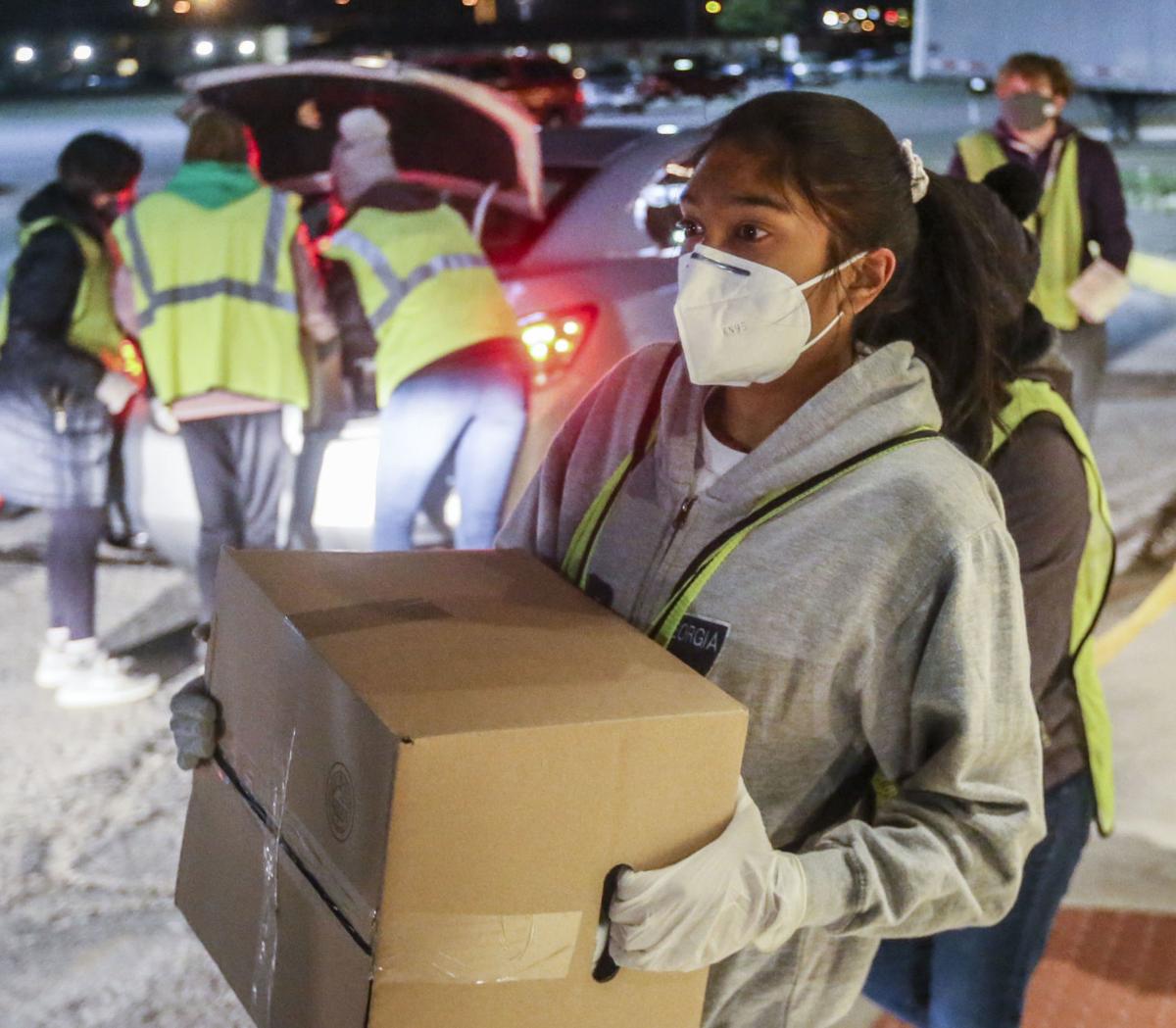 A couple of weeks ago, we met with Rev. Dwight Ford, executive director of Project NOW.
The agency, based in the Illinois Quad-Cities, has a 2021 agenda that has earned our attention, and we think it should get your notice, too.
All throughout next year, the agency plans to spearhead a series of panel discussions and other events aimed at dispelling myths and better understanding poverty.
To some, this may seem like a well-worn topic.
We don't think so. Not with nearly 42,000 Quad-Citians living below the official poverty line. Not when 15,000 of them are children and 5,000 over the age of 65.
Not when some neighborhoods in the Quad-Cities have more than 40% of residents living in poverty.
Poverty has been around for a long time, but what we know about the poor is often clouded by ignorance or bias. Some of it is pernicious, but much is just a failure to know our neighbor.
In some ways, getting to know our neighbors is part of what Project NOW hopes to accomplish with its initiative.
"Who are they really? The person that is at the checkout counter helping you bag your groceries may be homeless, sleeping in a car. We don't know. The person that is alongside you on the factory floor may be severely disadvantaged economically. We don't know," Ford said during our conversation.
Officially, an individual in poverty makes $12,760 a year or less; for a family of three, it is less than $21,720.
Conservatives and liberals have long argued over the years whether the official figures measure true "poverty."
Whatever the answer, our sense is that it's gotten worse since the beginning of the pandemic. And even when we get to the other side of this terrible crisis, we don't know how our lives and our economic life will be reordered. Which makes it a good time to tackle this topic, and we're happy to see Rev. Ford and Project NOW are on this path.
The initiative will kick off on Martin Luther King Jr.'s birthday, Jan. 15, 2021, with a panel discussion called, "Rooting out Poverty – Planting Seeds of Opportunity."
That will be followed by panel discussions centered on five pillars: housing, health care, education, justice and economics. The panel discussions will be held during the day ("lunch and learns," as Ford calls them).
Videos of these discussions will be featured on Project NOW platforms so people can watch them in the evening.
These discussions will be augmented by 15 presentations by Ford in March, which the agency says is aimed at educating people about poverty and about Project NOW's efforts in this area.
Then, in the fall, there will be a conference entitled "Gateway to Opportunity."
From time to time this year, this editorial board has highlighted initiatives in the community that have been aimed at opening our eyes to those who have been historically disadvantaged, or who are too often invisible. We believe this is another worthy venture.
We intend to follow these discussions as the year goes on, and we encourage our readers to do the same. You may even see us, or others, commenting on this initiative.
We believe that improving the lot of all Quad-Citians is something on which we can all find common ground. We may differ on how best to achieve these ends, but we believe progress begins by listening.
Project NOW is embarking on an ambitious effort at tackling one of the most intractable problems in the Quad-Cities and in our nation. It would be easy, we suppose, to dismiss such efforts as "been-there-done-that." After all, these problems have been around a long time. We believe that would be a mistake. Finding ways to improve our community is an interest in which we all share and that should always be worthy of pursuit.
Join us in wishing Project NOW good luck in this venture. Join us in examining this issue anew, so that we may all rise together.