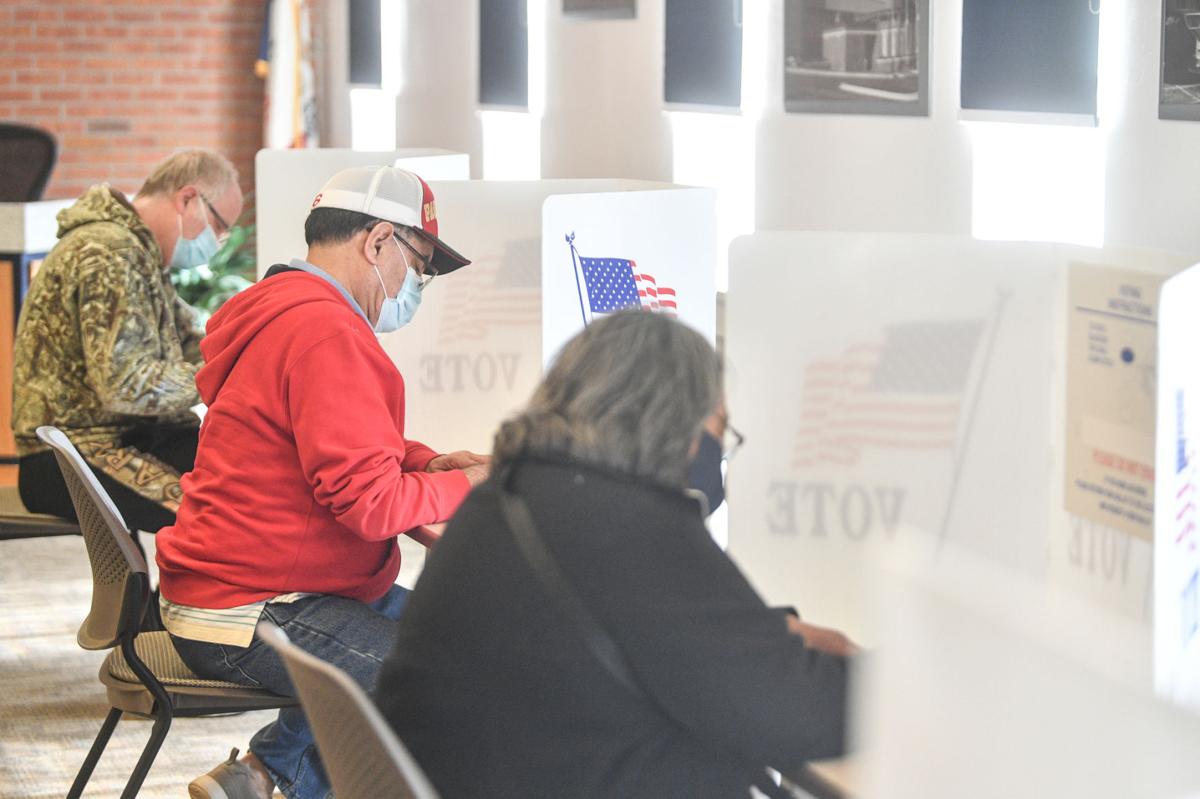 A few days ago, a federal judge in Sioux City tossed out a request for a temporary restraining order to stop Scott and Black Hawk counties from using a grant from a non-profit to help make this year's elections safer and more accessible.
The request, which was filed by a conservative law firm on behalf of Diane Holst, a former Republican Scott County supervisor and two other people, along with the Iowa Voter Alliance, claimed the private grants were targeted at progressive areas and violated the U.S. Constitution and federal law.
The suit is similar to actions taken in other swing states in this year's elections, all with the aim of stopping election officials from using this money. (Those attempts, too, have been largely unsuccessful.)
Frankly, we applaud Scott County Auditor Roxanna Moritz for taking the initiative to secure a grant for Scott County. The same goes for Grant Veeder in Black Hawk County. And to the 60-some other counties in Iowa who, according to the non profit — the Center for Tech and Civic Life — also have been awarded grants.
As we all know, this has been a tumultuous year. The pandemic has turned life upside down; yet, through it all, Americans are being asked to elect a president, member of Congress and officials for countless state and local offices. And amid this pandemic, election officials are being tasked with administering elections like never before.
In fact, the defendants in the suit claimed that without the grants "there are legitimate, serious health risks that will face poll workers and numerous members of the voting public who will be in close proximity to one another on Election Day."
Election officials are taking numerous steps to minimize these risks and still ensure that people can vote as easily as possible, moves that have piled on additional and unexpected costs. Election officials seeking innovative ways of defraying that cost should be applauded for this, not sued.
The grants are helping achieve this mission. Facebook founder Mark Zuckerberg and his wife, Priscilla Chan, have devoted $400 million to help with local elections. That included $250 million for the Center for Tech and Civic Life, or CCTL.
The plaintiffs claimed the grants were targeted at progressive areas, but when confronted in the hearing last week with the non-profit's argument that, in fact, 64 counties in Iowa received grants, the plaintiff's lawyer said he had no reason to doubt it. Still, the lawsuit wasn't targeted at all the counties, just Scott and Black Hawk counties, two places with some of the largest concentrations of Democrats in the state.
In fact, the non-profit says that hundreds of other jurisdictions have received grants.
In a recent Facebook post, Zuckerberg said the majority of applications come from places with fewer than 25,000 registered voters. He said claims of a partisan agenda are false, and that he believes government should have provided adequate funding, but since it didn't "it's critical that this urgent need is met."
We're happy that U.S. District Judge Leonard Strand denied the motion to block the grants to Scott and Black Hawk counties. He said he found no constitutional or legal prohibition against using the private funding. In fact, he wrote, "the public stands to be harmed significantly more by prohibiting defendants from using the CTCL grants than by allowing their use."
From what we've seen, there is no evidence this money comes with strings, nor that it is being spent to advantage one side or the other. In fact, insofar as Iowa is concerned, the grants are being spread far and wide.
We have written in this space how there have been too many attempts this year to make it harder for people to vote, or to make it more difficult to run elections amid the pandemic.
Unfortunately, it's become a pattern.
In our corner of this country, though, we are grateful that dedicated public servants are doing their best to ensure that people can vote safely — whether they do it in-person or by absentee ballot.
We're grateful, too, that election officials are seeking ways to deal with the new challenges and trying to limit the expense borne by the taxpayer. These public servants were successful in federal court last week, but the ultimate winner was the public.
Catch the latest in Opinion
Get opinion pieces, letters and editorials sent directly to your inbox weekly!