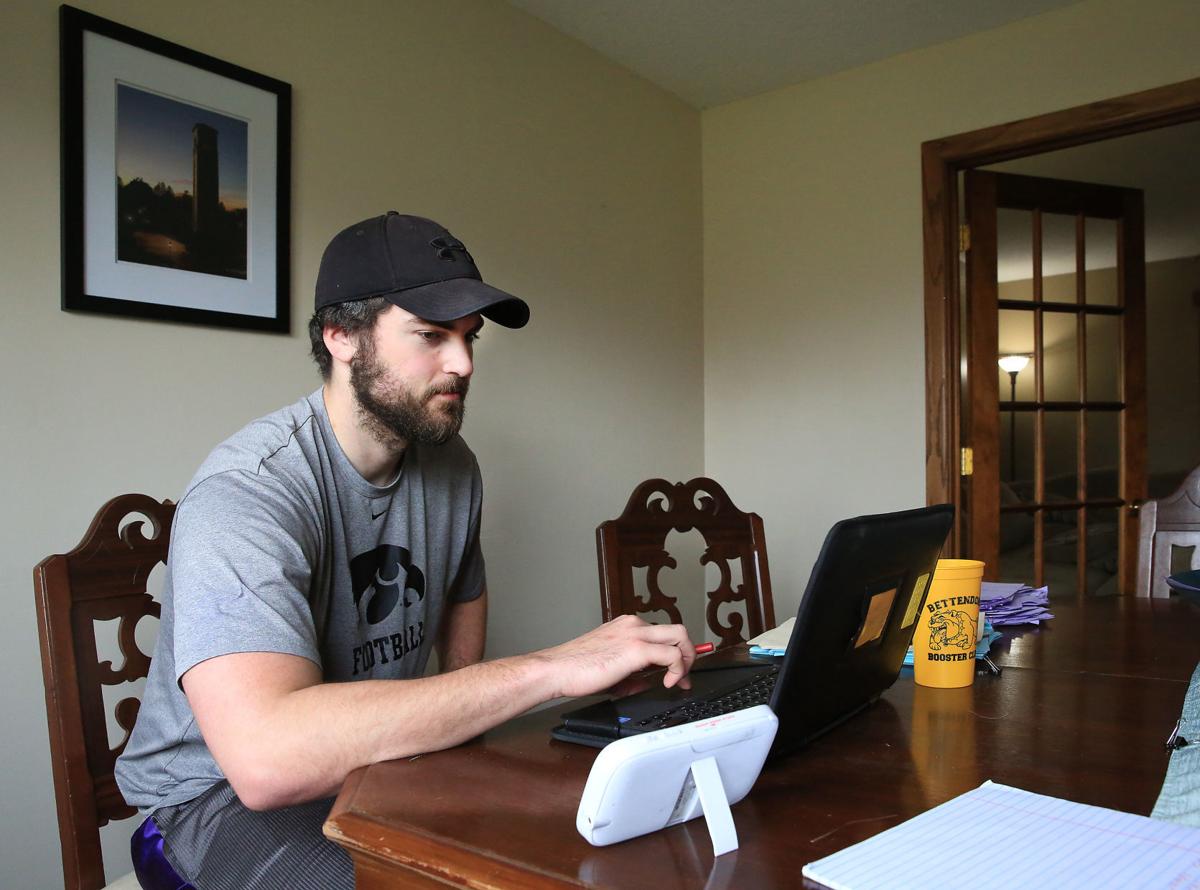 Nobody could ever have imagined the last weeks of the 2019-2020 school year would be like this. Buildings are shut down, in-person graduations are cancelled and students are learning online. It's hardly what anybody would consider acceptable under normal circumstances.
Of course, these aren't normal circumstances. So, we were a bit surprised (pleasantly) at the report this week at the level of success that Iowa Quad-City area school districts are having connecting to students in their homes.
Megan Valley reported Tuesday that districts are saying between 70% and 96% of their students have connected with the districts.
In Bettendorf, between 85% and 90% of high school students were anticipated to earn credit in all their courses. In Davenport, Superintendent Robert Kobylski said that nearly 80% of students "have connected to their coursework and teachers."
This is no walk in the park, and we in no way are suggesting these results are a panacea. Kobyslski acknowledged there needs to be more consistency with the engagement in Davenport. And in Bettendorf, officials say that work completion falls off between high school and middle school students, according to Valley's reporting.
There is a difference, of course, in how the districts are handling this pandemic. All the districts except one in Scott County are requiring that coursework be completed by their students. Davenport, like practically all of the other urban districts in Iowa, has chosen to make online learning voluntary. This is understandable. The district has significant hurdles when it comes to the ability of its families to connect to online learning.
There was some discussion last week at the Davenport School Board that the district ought to switch to making learning a requirement for high school students. Some board members, like Dan Gosa, were encouraging it. That talk has died down and it doesn't look like it will be resurrected.
The superintendent recommended against such a switch, and we think wisely so. It doesn't make sense to us to make a change with so little time left in the school year — and, again, with so many students unable to even get to online classes.
Frankly, we believe the Davenport district's focus on preparing for the 2020-21 school year is on target. In a message to parents last week, Kobylski said, "our goal is to take whatever learning loss that occurred this year and make sure that it's applied next year."
Making up for learning loss will be difficult enough. We are particularly concerned about students who were facing challenges even under normal circumstances, as well as special needs students who require a more hands-on approach. And what happens  in the fall if there is the need to again shut down buildings? What is being done to close those internet gaps that are a problem now?
Still, the idea that a significant majority of students are connecting to their classes in this time of pandemic is encouraging.
We don't know what the fall will look like – the COVID-19 pandemic will undoubtedly continue to present challenges, in Iowa and Illinois – but we believe districts that are looking to the future to plan for this uncertainty are on the right track, even as they make the best of challenging circumstances to ensure the rest of this school year is meaningful to their students.
Catch the latest in Opinion
Get opinion pieces, letters and editorials sent directly to your inbox weekly!