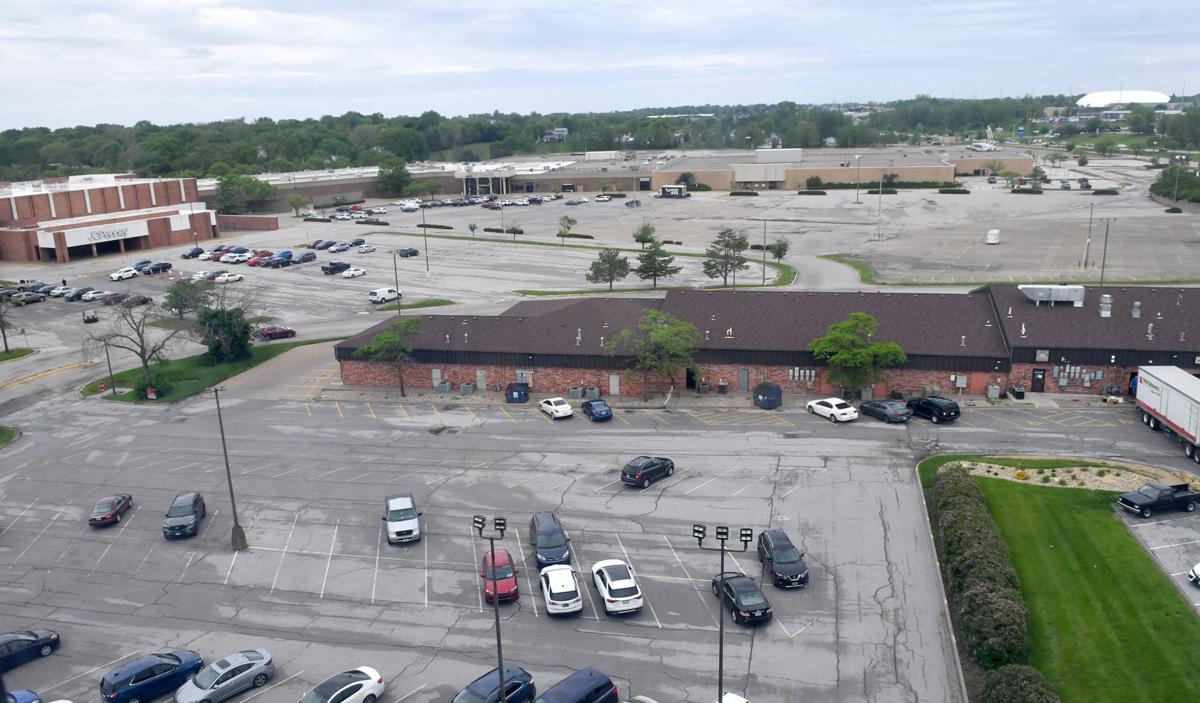 A lot has changed in the nearly 50 years since NorthPark Mall opened.
The center of growth in retail in the city has shifted to the east. Meanwhile, other commercial centers have struggled to keep up.
NorthPark, like all malls, face challenges as people have turned online for purchases, and many stores that once were mall anchors are seeking freestanding locations.
NorthPark has not seen the travails of SouthPark Mall, but at the end of 2020, 12% of its 394,000 square feet of leasable space was vacant, according to Macerich, which owns both malls.
So we were happy to see the City of Davenport is taking steps to ponder the future of NorthPark and the area around it. City staff is recommending that aldermen this week approve a six-month moratorium on car washes, self-storage facilities and auto dealerships between Brady Street, Kimberly Road, Northwest Boulevard and 46th Street.
The idea, officials say, is to preserve the status quo as it plans for the short- and long-term future of the area.
The city says it is working with Macerich and other property owners to create a vision for the future, though it has no concept in mind yet.
The city is only in the beginning stages of this process. Davenport City Administrator Corri Spiegel said it will likely retain a consultant to help examine the market and future land-use strategies.
NorthPark Mall isn't the new kid on the block that it was when it opened in 1973, but we believe it and the adjacent area are still an important part of the community. The mall occupies a large space, provides commercial tax benefits and offers shopping and entertainment opportunities within easy reach of a large part of the city.
We believe in its future, and that with the right planning and investment that future could be bright.
However, as always, finding the money for redevelopment will be a challenge, and other communities are already ahead of us.
One of the potential funding options that's been mentioned is the state's Reinvestment District Program, which, according to the Iowa Economic Development Authority, seeks to incentivize "transformative projects that improve the quality of life, create and enhance unique opportunities and substantially benefit the community, region and state."
The program, which is currently authorized to spend $100 million, is funded by the state's share of hotel-motel and sales tax funds created within these reinvestment districts. The money goes to these areas to help finance the projects.
The competition for Reinvestment District funds is intense. Already, there are 10 applications asking for about $200 million, twice the money available.
Other cities, such as Cedar Rapids, Des Moines, Ames, Fort Dodge, and Newton were ready to apply for these funds when the pre-application window opened, and they did so earlier this year.
Announcements are expected soon about who will get funding.
Davenport was not one of the cities that applied. That's unfortunate, and it demonstrates the need to be prepared for these kinds of opportunities because you never know when they'll come along.
We don't know how long the current Reinvestment District funds will be available, nor do we know how long it might take for the Legislature to reauthorize this program — or another like it — if these funds are quickly expended. Still, officials in Davenport say they aren't the only ones facing this kind of challenge and they continue to talk with the state about the potential of future funding.
With luck, there will be Reinvestment District money available. Reinvigorating areas around shopping malls would appear to be a good candidate for this program. In Des Moines, for example, two of its current applications involve shopping malls, including the 62-year-old Merle Hay Mall on the city's west side.
The City of Davenport has a mixed history with the Reinvestment District Program.
In 2015, the city got initial approval for $10.7 million in funding for a proposed sports facility at Interstates 80 and 74. But less than a year later, officials abruptly scrapped the project and forfeited the state money. State officials undoubtedly have not forgotten.
We're not sure how new requests for funding will be greeted, but we're hopeful. The city has new leadership, and this is an area that is definitely worthy of revitalization.
For nearly 50 years, NorthPark Mall and the surrounding area has been an important part of Davenport's commercial success. We now look to city leaders and their partners to ensure that it continues to occupy that role for another 50 years and beyond.