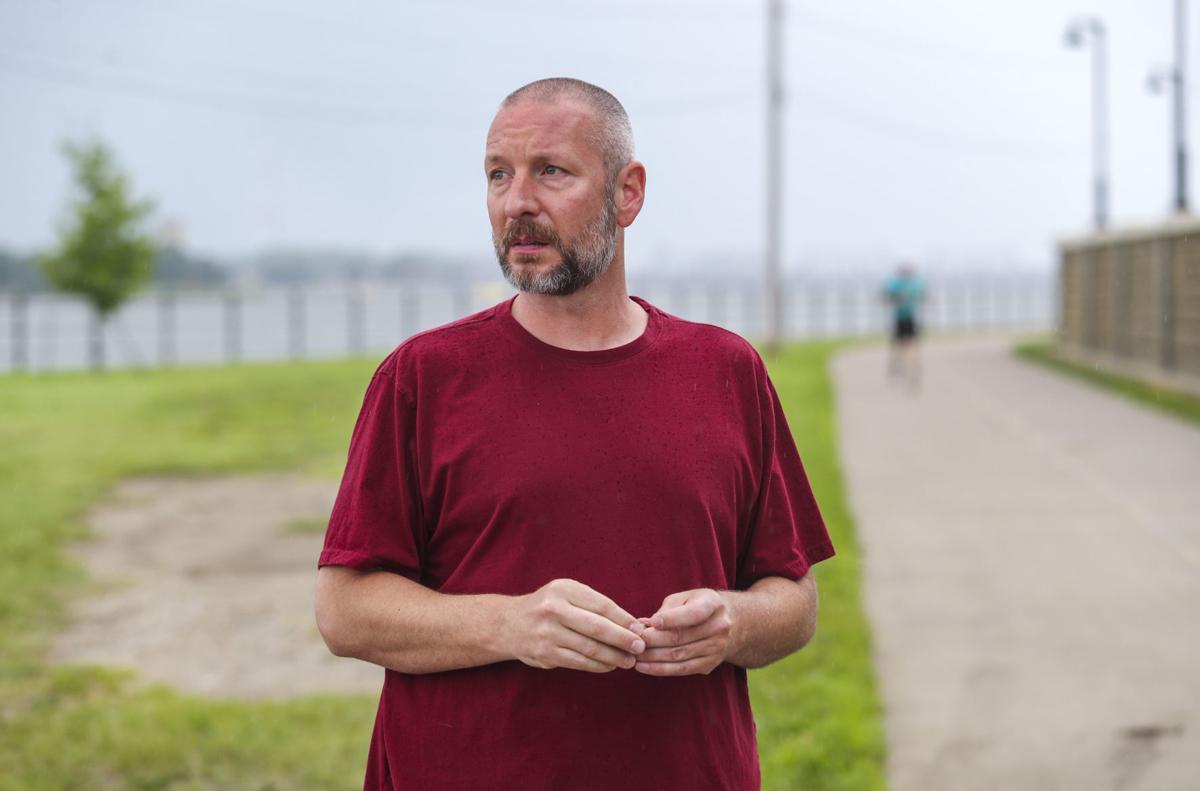 A woman is dead and it's Davenport Police Department's duty to provide answers. And yet, after four days, no such probe of Saturday's fatal crash on the city's bike path is under way. 
Ruth Morris was run down Saturday while walking on Davenport's bike path, as much a public right-of-way as any highway. But no police presence joined the emergency medical technicians on scene. No witnesses were interviewed. No investigation was launched. No police report exists detailing the incident. No conclusions — which might reduce the likelihood of another such tragedy — are planned. 
In fact, city officials couldn't even muster the energy to rinse Morris' blood from the asphalt. As of Tuesday, the red blotches remained as a dark reminder of Saturday's tragedy.
A 79-year-old woman was killed while strolling with her son on a public right-of-way and, somehow, Davenport's officialdom has been loathe to initiate an investigation. 
There can be no doubt that, had a motor vehicle struck Morris, police would have launched a probe. It's hard to see how this instance is any different at a practical level. 
Make no mistake, Saturday's crash might be the tragic accident that city officials assume it to be. It's likely no arrests are warranted. Even the account provided by Morris' son suggested as much. 
You have free articles remaining.
But arrests and prosecutions should not be the sole reason for a police probe. At their core, investigations are about answering questions and expanding understanding of an issue. And, frankly, there are far too many questions about Morris' death to ignore. 
Relative to public roads, bike paths throughout the Quad-Cities are the proverbial Wild West — free-for-alls governed by unspoken rules of etiquette. Perhaps speed limits are required in some stretches. Perhaps there are dangerous blind spots throughout the network. Perhaps individual lanes designated for pedestrians and cyclists are necessary.
Perhaps Morris' death is symptomatic of the dangers of a largely unregulated network that pits pedestrians and cyclists in dangerously close proximity, and naively relies on decorum for safety.
In fact, some evidence suggests pedestrians are increasingly getting killed or maimed in incidents involving cyclists as biking comes back into vogue and traffic-choked cities promote the activity, according to an analysis published this past year by British newspaper The Telegraph. It's on the very local governments that own these bike paths to track any serious incident on public bike paths if officials intend to continue promoting cycling as an alternative to carbon-spewing automobiles and a promotional lure for would-be residents. 
What's clear from the official accounts and those of Morris' son is that she was taking a leisurely walk and was unable to react as the cyclists sped into view. It's a scenario doubtlessly shared by thousands of Quad-Cities residents who've had to jump when they suddenly heard "on your left" ring out from behind.
Morris' life is no less valuable than a pedestrian mowed down on a public highway. Morris' family and the public at-large deserve answers about what happened Saturday, at least within the only limitations inherent within interpretive forensic science and first-hand accounts.
Such a probe would, ultimately, level blame, be it speed or conditions on the path itself. It could — potentially in detail — spell out the human failings that resulted in a woman's death and at least one injured cyclist. It could inform elected officials throughout the Quad-Cities about defects in a bike path that, until now, have been viewed exclusively through an economic prism.
Fact is, a woman is dead. Davenport officials — particularly those perched atop its police department — should end the foot-dragging parade and provide the answers the public deserves.  
Local editorials represent the opinion of the Quad-City Times editorial board, which consists of Publisher Deb Anselm, Executive Editor Matt Christensen, Editorial Page Editor Jon Alexander and community representative John Wetzel.