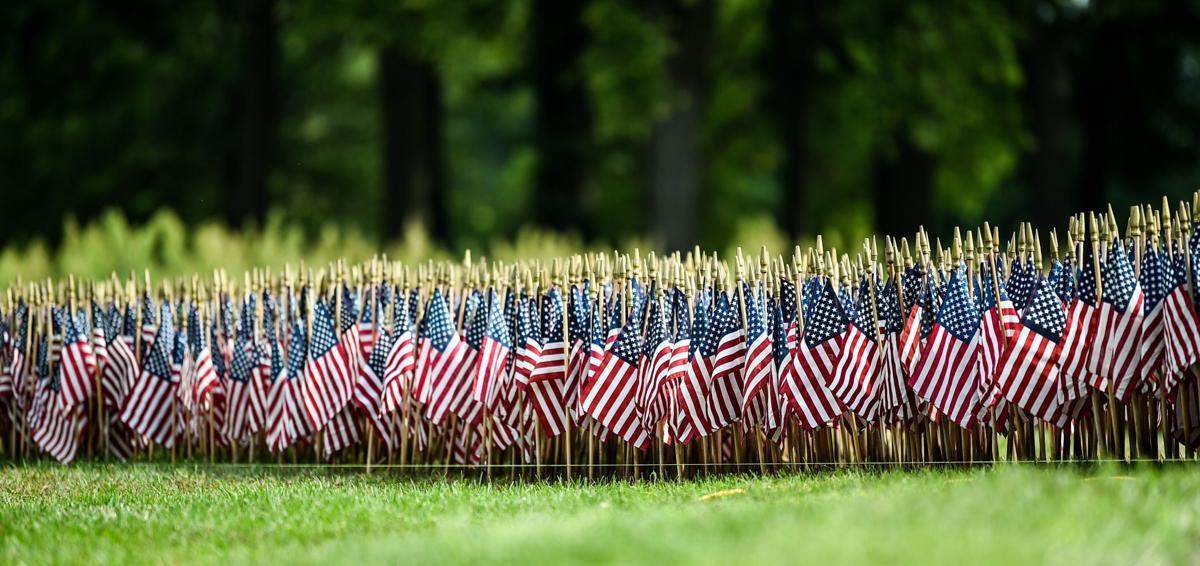 Twenty years on, it doesn't seem possible to truly conjure up the horror of that September day. The shock we felt as a country when, on Sept. 11, 2001, hijackers piloted two airplanes into the Twin Towers in New York City; when another plane dove into the Pentagon; and yet another, headed toward certain calamity in Washington, D.C., before it was taken over by a group of brave Americans who gave their lives in a rural Pennsylvania field.
Almost 3,000 Americans died that awful day, a day that continues to leave its mark on us.
So much has changed since then: The scourge of terrorism remains, but so many other threats have cropped up since then — or have worsened over the past 20 years. Even now we are in the midst of a global pandemic that none of could probably have imagined. It has cost hundreds of thousands of Americans lives, and it continues. Meanwhile, our country, so united in resolve in the aftermath of the 9/11 attacks, is badly divided. And finding a way to deal with the present threats, as well as those on the horizon, seems so beyond the reach of those we have chosen to lead us.
Yet, even as we struggle with today's challenges, we should pause today to remember Sept. 11, 2001. We should remember those who were lost on that day, and in the days after, as well as their families who continue feeling the effects; we should remember the terror we felt then, as we scanned the skies wondering how many other attacks might follow; we also should remember the feeling of solidarity that drew thousands of us to commemorations like the one in Davenport's LeClaire Park just days after 9/11 to grieve and express our common bond as Americans. And we should remember the sense of purpose that led many to go to New York to volunteer their help.
We also should remember that we have a duty to the younger generations who can't connect as viscerally to the events of that day, or that weren't even alive then. It is important that we recall for them and ourselves how we really felt that day. Just as previous generations instilled the need to remember the shock of Pearl Harbor, so too must we teach younger generations about what happened on Sept. 11, 2001.
And, of course, we should endeavor to learn the lessons of 9/11, too. As difficult as that may be.
It's not likely we will find broad agreement about the events that followed — the wars in Afghanistan and Iraq and the laws we passed that were aimed at making us more secure but that also took a toll on civil liberties, for example. Still, we do know this: Just as we were tested 20 years ago, we are being tested again as a nation now. There were certainly times we didn't make the right choices in the aftermath of 9/11, but just as we came together to resolve on that day to remember the people we lost and to meet the terror threat ahead, in that same spirit of solidarity, we should summon the determination, as Americans, to meet the challenges that confront us today.