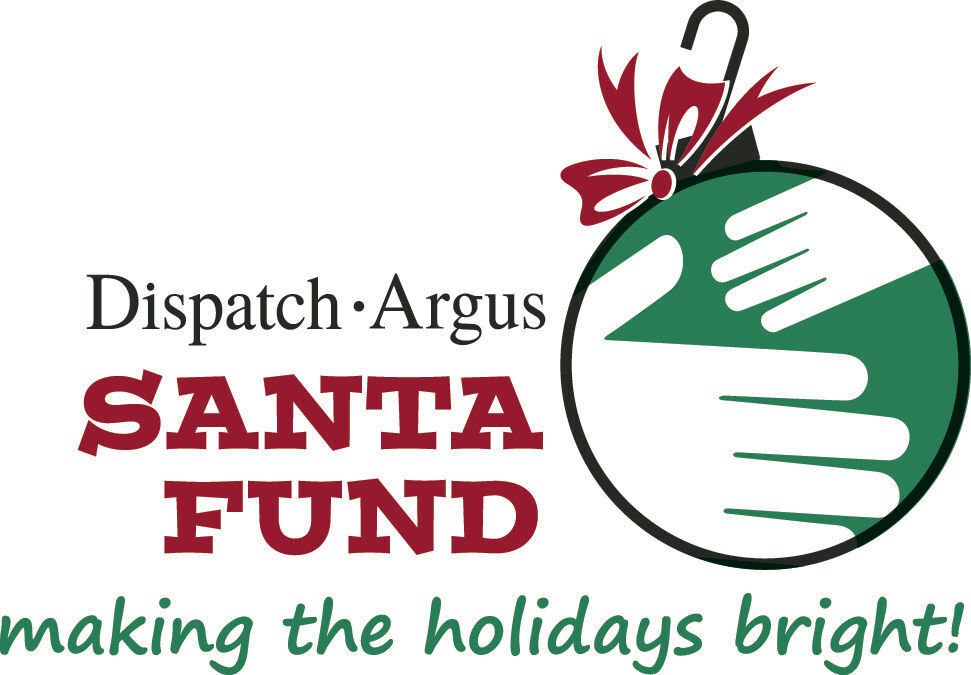 Perhaps like no other year in recent memory, we've learned in 2020 just how vulnerable we all are.
The coronavirus pandemic has turned lives upside down around the world and here at home. It's caused unimaginable heartbreak and, still, as we approach the end of the year, we realize we are still months away from getting to the other side of this life-altering experience.
Yet, we also have seen a deep reservoir of caring that gives us hope. We've seen it in the simple gestures — when people reached out during the spring shutdown, for example, to check in on neighbors — and we've seen it in the outpouring of charitable giving.
It is this generosity that we find ourselves calling on again, as we ask for your help with this year's Dispatch-Argus Santa Fund.
This is the 113th year for the fund, which distributes tens of thousands of dollars throughout the Quad-Cities in an effort to help those in need, to improve in some small way their living condition, and to lift their spirits at a time of year that should be marked by joy for all of us.
Our goal this year is to raise $46,000. This is a bit less than it was the previous two years. But we know that much has been asked of all of us this year.
Even so, the need is no less this year than last. It's likely even greater, given the struggling economy.
Last year, your generosity allowed the fund to help 1,768 adults and children in need.
Your donations help to pay for the basics — like food and clothing. But the money also goes to put a toy under the Christmas tree for children who might otherwise go without.
As in the past, we are blessed with the organizations that partner with us in this venture.
Aldridge Early Learning Center, East Moline; ARC of the Quad Cities, Rock Island; Bethany for Children and Families, Moline; Black Hawk College Foundation, Moline; Boys & Girls Clubs of the Mississippi Valley, Moline; CASI (Illinois Secret Santa Program); Child Abuse Council, Moline; Children's Therapy Center, Rock Island; Martin Luther King Jr. Center, Rock Island; Project Now Community Service, Rock Island; Project Now Rock Island County Senior Center, Rock Island; Skip-a-Long Child Development, Milan; Skip-a-Long Child Development, Moline; Skip-a-Long Child Development, Rock Island; and YouthHope, Moline.
Through these agencies we will distribute gift cards to recipients for spending at local stores.
In addition, the Santa Fund offers help to people in our community who are nominated by area social service agencies and places of worship for special assistance.
These nominations are reviewed, and up to $1,000 is given to the nominating organizations for the benefit of the people who are chosen.
It is these people who you have seen featured in news stories that appear in this newspaper.
Donations last year helped with living expenses for a couple with a 1-year-old girl being treated for cancer; another young working couple needed help with car repairs and other expenses; yet another woman needed the money for a bus ticket to go to California so she could see her son graduate from Marine recruit training.
A 43-year-old East Moline man would not have been able to get Christmas gifts for his 12-year-old son and 10-year-old daughter had it not been for your generous donations to the Santa Fund. "For me, it just makes all the difference in the world," he told us.
Our experience in recent years has been that meeting our annual Santa Fund goal goes right down to the wire.
Unfortunately, we fell just short last year. We hope, with your help, we can turn that around this year. Which makes it all the more important that we get off to a fast start.
Donating is easy. There are two ways: You can mail a check payable to Lee Foundation Dispatch-Argus Santa Fund, 500 E. 3rd St., Davenport, Iowa, 52801.
Because of COVID-19, our office is not open for donations to be dropped off, as it has been in previous years.
For more than a century, the Santa Fund has worked with our community to enable the less fortunate to be able to experience some joy during the holidays. In this year of unprecedented turmoil, let's make 2020 another time when we have risen to this challenge.