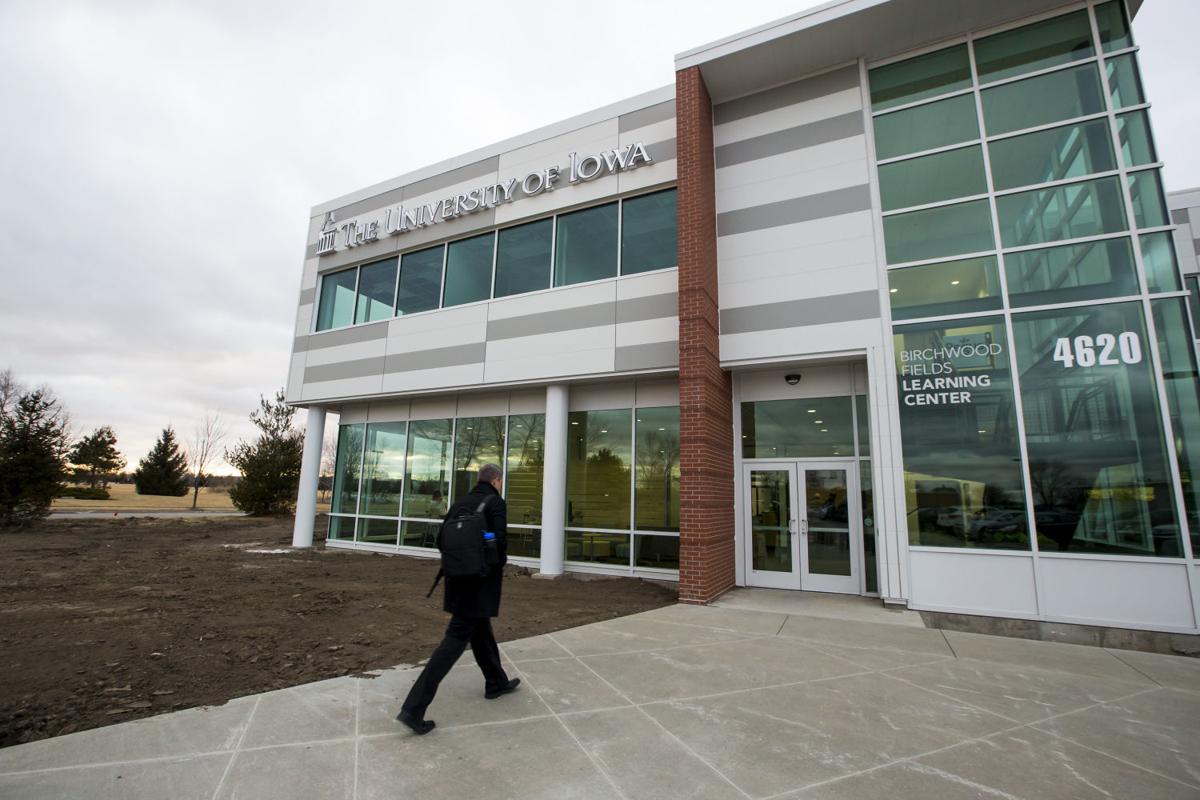 Don't follow Wisconsin's lead.
Under Gov. Scott Walker, Wisconsin is hailed as a bastion of conservative principles and its successes. It's seen as a model for how GOP-run Midwestern states can gut union power and cut spending. And Walker's utter contempt for Wisconsin's public universities is quietly lauded by politicians who believe campuses should be little but mills churning out worker bees.
This past week, University of Wisconsin at Stevens Point proposed axing 13 majors, all within the humanities and social sciences. The announcement came within hours of Iowa Legislature's decision to follow Walker's playbook and slash funding for Iowa Board of Regents by $11 million in the current fiscal year.
Ever dream of mastering English? Sorry. Have a desire to probe the history and relationship of ideas by studying philosophy? Too bad. How about a history degree? That would be gone, too.
Under consistent budgetary pressure, Stevens Point's proposal is that of a school bending to Walker's will. In 2015, Walker mounted a failed attempt to remove "search for truth" and "improve the human condition" from Wisconsin's university system's charter and replace it with "meet the state's workforce needs." 
It's just the latest example of growing rampant disdain among Republicans for higher education and a slavish devotion to big business. They gripe about the supposedly "liberal faculty." They talk about serving "job creators" to no end. They pimp industry-friendly STEM (science, technology, engineering and math) programs, while concurrently rejecting the findings of those endeavors that don't work for them. And ultimately, they cut universities so deeply that the only programs left are those that make a buck.
Our apologies, dearest art major. Perhaps you'd fancy a master's in business administration. You wouldn't want to read Plato anyway. He was awfully dry. 
Universities have never, nor should they be, considered profit centers. Merely pumping out future employees for the state's most powerful industries isn't the idea. Public universities are an investment in the belief that a well-rounded citizenry is the backbone of a free society.
Until recently, Republicans knew this. They lauded ideas and books. Conservative circles were rife with internal philosophical and policy debates. Now, a party that's centered on President Donald Trump, his a cult of personality and his total and utter rejection of dissent, is waging a political war on critical thought itself.
The GOP's campaign against higher education didn't start with Trump. Like so many other things, the president is merely a symptom of a long-festering rot at the party's core, where white working-class anger became the best method of getting voters to the polls. Then-candidate Marco Rubio, a GOP senator from Florida, took a shot at philosophy professors in 2015 during a presidential debate, saying the country needs more welders. It was a divisive debasement of an entire population, all to stoke classist rage. Rubio's gripe was a classic twist on the tired narrative that the only real jobs result in dirty hands and a bad back. 
It's cuts like those at Stevens Point where the Walker Model for Midwestern Conservatism hits home. 
It's especially concerning that the entire crusade is propped up by a flawed narrative. Liberal arts majors are unemployable, say many Republicans. 
The U.S. government's own data belies the claim. English and history majors constitute a significant portion of school teachers, says the Bureau of Labor Statistics. Law school is a natural transition for those with a philosophy degree. The country requires welders and all skill trades. It also relies on graphic designers, public relations specialists and social workers, all professions widely populated by liberal arts majors. 
At their core, the liberal arts are about crafting a citizenry that can think for itself. It's about understanding context, bias and the breadth of various concepts that define any given debate. 
Ultimately, a liberal arts education means students will be made uncomfortable when challenged by new ideas. And it's those ideas of which far too many Republicans are afraid. 
Local editorials represent the opinion of the Quad-City Times editorial board, which consists of Publisher Deb Anselm, Executive Editor Matt Christensen, Editorial Page Editor Jon Alexander, Associate Editor Bill Wundram and community representative John Wetzel.
Catch the latest in Opinion
Get opinion pieces, letters and editorials sent directly to your inbox weekly!