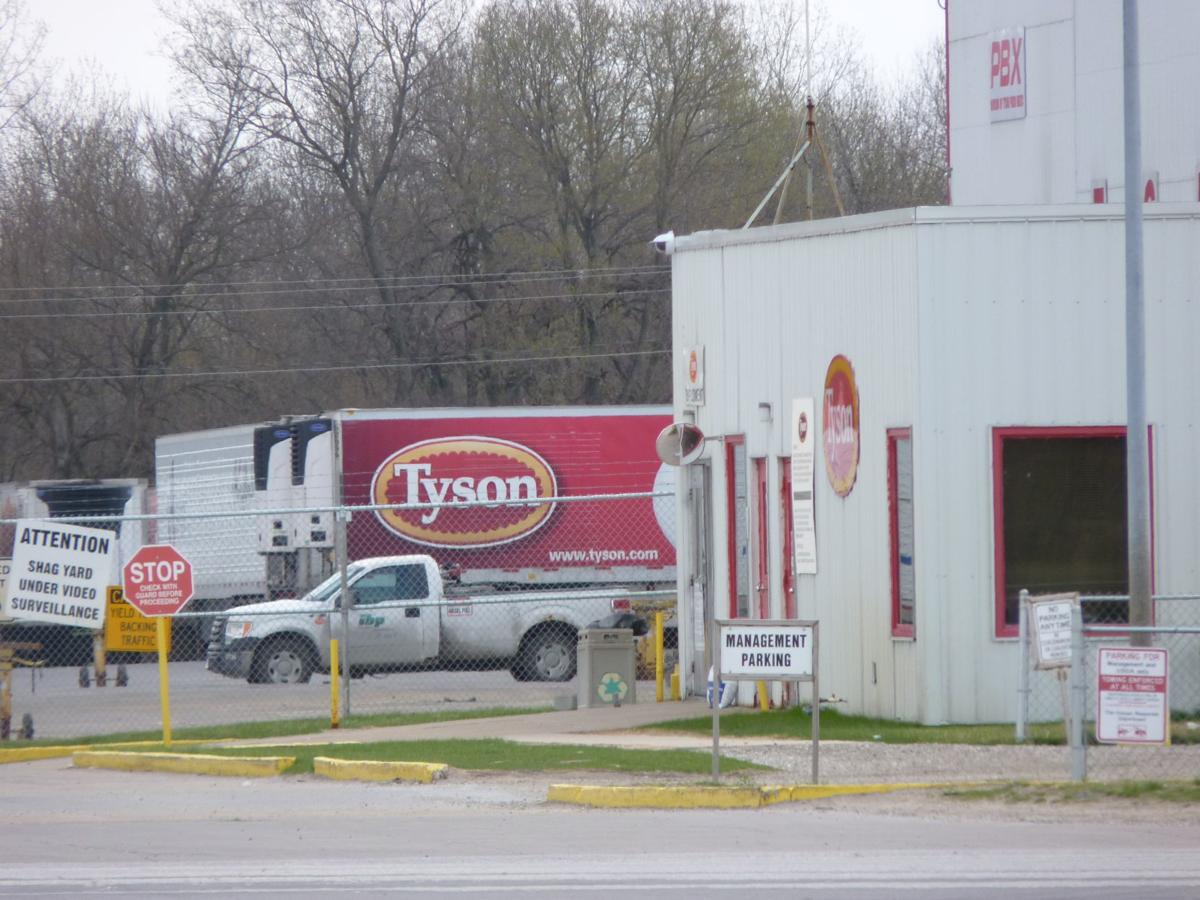 Regardless of the city or state where you reside, most folks in the Quad-Cities are staying home as much as possible, we hope, so that others may live. Call it sheltering in place, self-quarantining, social distancing, whatever, the point is we should all be doing everything possible to limit our physical interactions with others to help slow the spread of COVID-19.
Coronavirus is not expected to peak in our area until late this month. Then, we'll likely have weeks or even months of more social distancing as the virus wanes.
So call us troubled when we hear talk of reopening the country. We understand times are tough. Nearly everyone is suffering financially, to some degree. But it's premature.
Case in point are reports from last week of an outbreak at a Tyson Foods' poultry plant in Columbus Junction in Louisa County. On Tuesday, a surge of positive cases at the processing plant led to Iowa's largest single-day spike of confirmed cases. At least 86 workers have tested positive, and more cases are likely. The state sent an additional 200 tests to the plant, now temporarily closed, and state officials say they're working closely with local authorities to track those who've tested positive and gauge the risk they pose to those they've been in contact with. By Wednesday, two employees at the meatpacker had died.
Further, not many workers at the plant live in Columbus Junction, meaning the virus has likely been flung to several communities around the plant.
The Iowa Premium beef plant in Tama has also suspended production after several of its 850 workers tested positive. On Thursday, Iowa Gov. Kim Reynolds ordered further restrictions for communities in northeast Iowa because of a jump in cases. Reynolds also planned to speak to U.S. Agriculture Secretary Sonny Perdue and was inquiring with the U.S. Centers for Disease Control "to see if they can provide some assistance" on how to handle outbreaks at agriculture facilities.
Surges like these aren't confined to workplaces.
Another cluster is happening at a nursing home in Cedar Rapids, where 90 people have tested positive and at least 14 have died. Governors in Illinois and Iowa have reported outbreaks at assisted-living facilities in counties across the states, including at the Wilton Retirement Community in Muscatine. In the metro Quad-Cities, several homes have reported positive cases, but, thankfully, not mass outbreaks.
Clusters like these are especially troubling to public health officials, partly because the death rates can be so high. In Iowa, half the state's deaths have occurred at care facilities, where people live in close contact.
Iowa's state epidemiologist, Caitlin Pedati, told reporters the clusters we're seeing now aren't all that surprising.
"(The virus) does seem to move efficiently among people who are in close contact and who live together," Pedati said. "Unfortunately what we're seeing is a reflection of the spread of the illness that we knew about sort of moving in the community."
It's pretty simple: As long as people are in close contact with each other, like at work or in a care facility, we're more likely to transmit or receive the virus. The more we stay away, the less likely.
Things get more complicated, though, for essential businesses and care facilities. People are still eating chicken, so places like the Tyson plant have remained open until now, despite the risks. Same goes for nursing homes — many of those folks have no place else to go.
That makes it all the more important for those of us who aren't required to cluster with people to avoid doing so.
We all want to return to normal. But, as we're seeing, surges can happen just about anywhere. Let's avoid those nightmare situations by hanging on at home a little longer. 
Concerned about COVID-19?
Sign up now to get the most recent coronavirus headlines and other important local and national news sent to your email inbox daily.