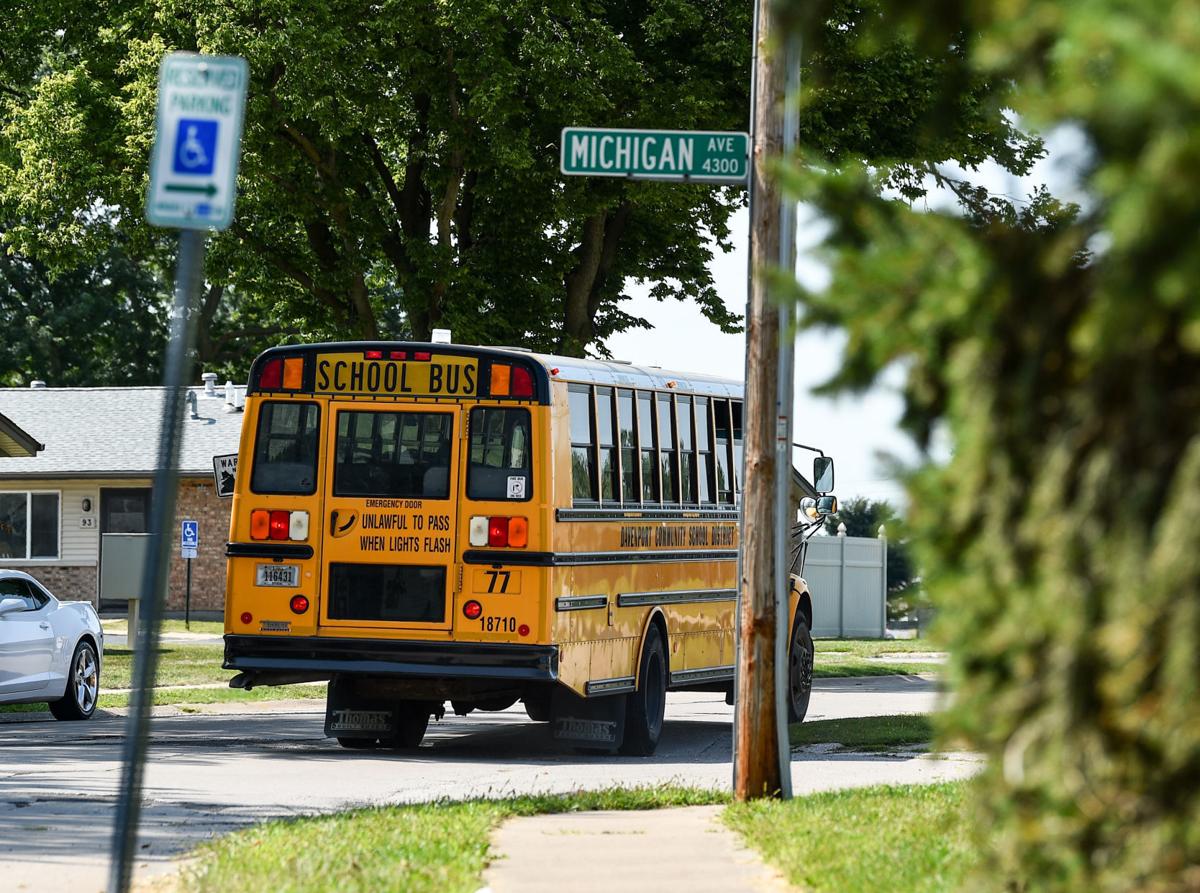 Thumbs Up … to the authors of a new study that says increased exercise can significantly reduce the risk of depression. The study, by Harvard researchers at Massachusetts General Hospital, found that just three hours of activity a week lessened the odds of depression setting in. The risk fell even further with more exercise.
Exercise is good for you, physically and mentally.
We also would note that the study was supported by the National Institute of Mental Health, a government agency.
We're glad to see our taxpayer dollars going to studies that are providing valuable insights to make the lives of all Americans better.
Thumbs Down … to the property tax increase approved this week by the Rock Island County Board. The board voted 12-9 to approve an 8.9% increase in its share of property taxes.
As you might expect, the board got an earful from county residents. Jim Uribe complained that before this latest action, the county had already raised taxes 35% since 2016.
Everybody knows that property taxes in Illinois are out of control, a fact that's especially noticeable in border communities like ours.
To some extent we sympathize with the county board. After all, state-mandated pension obligations are driving much of this increase. And, so far, Springfield hasn't figured out a way to fix the problem. Still, county board members ought to know that tax hikes on this scale just aren't sustainable for the people paying the bills.
You have free articles remaining.
Thumbs Up … to Iowa lawmakers who are seeing the fruits of 2018 legislation that devoted $11.2 million to deal with the transportation inequity in the state's school funding formula. The inequity has vexed rural school districts for years. Another $19 million was added in the 2019 session.
The problem is that districts have grown geographically over the years, and now just getting kids to school is eating up an increasingly greater share of school budgets.
In response, the Legislature approved money to help with the problem — and it appears to be working. Reporter Erin Murphy reported earlier this week that districts are adding teachers and other critical staff because they have the additional resources to get their students to class more efficiently.
There still are disparities among districts on how much is spent per pupil on transportation (not to mention the per pupil inequity that continues to exist in the school funding formula), but the legislature's action has made a difference. And all it took was lawmakers realizing that you don't fix a problem by wishing it away — you put your money where your mouth is.
Thumbs Down … to Major League Baseball for a proposal that could eliminate three minor league baseball teams in eastern Iowa, including the Quad Cities River Bandits and Clinton LumberKings. As Steve Batterson recounted in an article, the Clinton team and the Burlington Bees are on a list of 42 that would be "contracted" as part of an MLB plan to overhaul player development operations. The River Bandits would move on it if a new stadium is built for the Midwest League team in Beloit, Wisconsin, which is a possibility.
River Bandits owner Dave Heller (a regular contributor to these columns) said this process is still young, likening it to the first inning of a nine-inning ball game. He also is confident baseball will remain in the Quad-Cities.
So far, the proposal has drawn widespread condemnation. Rep. Dave Loebsack, D-Iowa, is among 100 lawmakers who have written a letter to Major League Baseball expressing opposition.
Frankly, we find it hard to believe the Quad-Cities, or Clinton, would be without a minor league baseball team. Baseball is a part of our heritage.
Still, we ought to do what we have to to make sure it stays that way.
Thumbs Up … to the Safer Foundation and the United Way of Central Iowa, which partnered on a program that gave people an idea what it is like for a person coming out of prison to re-enter society. As Linda Cook wrote this week, participants were given an identity, then asked to quickly put together all the basic necessities — work, transportation, food, etc. Some found it pretty challenging. Which is exactly the point. We applaud the organizers of the exercise, and we hope they are successful in spreading the word far and wide.