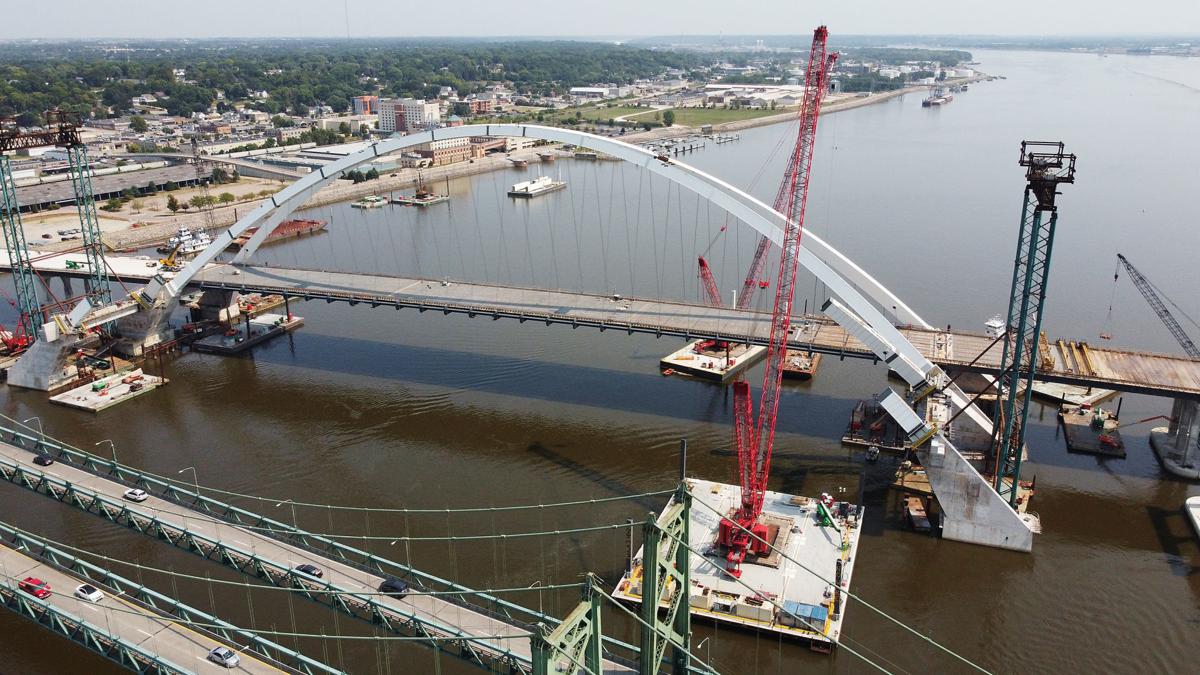 Thumbs Up ... to Sister Joan Lescinski, the president of St. Ambrose University, who has led the institution since 2007. Lescinski announced this week that she is retiring.
Under her leadership, St. Ambrose has seen growth in its academic offerings, endowment and physical presence. Among the most noticeable campus improvements under her leadership is the $21.5 million Wellness and Recreation Center.
In addition, Lescinski has been a steady and influential voice in trying to make the Quad-Cities a better place.
"Sister Joan has enriched both St. Ambrose and the entire Quad Cities community with her immense energy, intellect, creativity and compassion," Steven Bahls, the president of Augustana College, said.
As Lescinski pointed out earlier this week, she was a stranger to the community when she arrived. But no longer. And we are better for it.
Thumbs Down ... to the delayed response by the state of Iowa to the sharply rising number of coronavirus cases in the state.
Iowa has long had an unacceptably high level of infections, but the last week has just been awful. On Thursday alone, roughly 1,500 new cases were reported, a record.
(On Friday, nearly 2,700 new cases were reported, though that included more than 1,000 positive results from a new type of testing category that was just added).
The rising infection figures appear to be driven by college-age people, particularly in Johnson (University of Iowa) and Story counties (Iowa State University). But there are high levels of cases in other places around the state, too, like in Clinton County.
The numbers are stark. Statewide, on Aug. 19, the 7-day average number of daily cases in Iowa was 510, according to the New York Times database. A week later, that number had soared to 760, a nearly 50% increase. (That average does not include Friday's results).
At the same time, the number of daily cases being reported nationwide fell by 10%. (Iowa is one of 10 states across the country where cases are growing sharply.)
Clearly, what Iowa's doing is not working. The scenes of large groups of students partying in college towns last weekend are appalling. (Young people tend not to be as badly affected by COVID-19 as older people, but we know that infections among younger people tend to spread to other populations, leading to more deaths.)
Unfortunately, we haven't seen enough action from state government to combat these new warning signs. Gov. Kim Reynolds on Thursday did order bars and restaurants closed in six counties, including in these large college towns. However, these steps were taken too late, after the case figures soared.
The White House's coronavirus task force recommended such closures weeks ago. The task force, along with medical experts in the state, also recommended a mask mandate, which the governor continues to reject — and prevents local governments from imposing.
Reynolds defended her decision Thursday, saying states with mandates aren't enforcing them.
Perhaps, but Illinois has a mask mandate and anybody who has traveled to both sides of the Mississippi River can see the difference in habits, regardless of enforcement measures. The occasional "strong encouragement" from Iowa's governor to cover up is not the same.
The number of cases in the Quad-Cities have been holding steady, although they are at too high a level and appear to be creeping upward.
We worry about how long it will take before what's been happening across the rest of the state arrives here.
Thumbs Up ... to the prediction this week by transportation officials that the Iowa-bound piece of the new Interstate-74 bridge will be finished by the end of the year.
Barb Ickes reported earlier this week that officials said they are making steady progress on the last major concrete pours for the span.
"We now have three major concrete pours left, all for the deck under the arch. We anticipate these concrete pours will be completed over the next month or so," Danielle Alvarez, project manager for the Iowa Department of Transportation, said earlier this week.
We have all watched the bridge project progress since ground was broken a little more than three years ago. And it's exciting to realize we are close to seeing a major piece completed.
It hasn't been an easy road getting to this point. This part of the bridge is a year behind schedule. And the Illinois-bound span still is under construction.
Still, we are gratified to hear planners sticking with their earlier predictions about the Iowa-bound segment of the project. We and all Quad-Citians hope they'll come through and make it happen.
Catch the latest in Opinion
Get opinion pieces, letters and editorials sent directly to your inbox weekly!