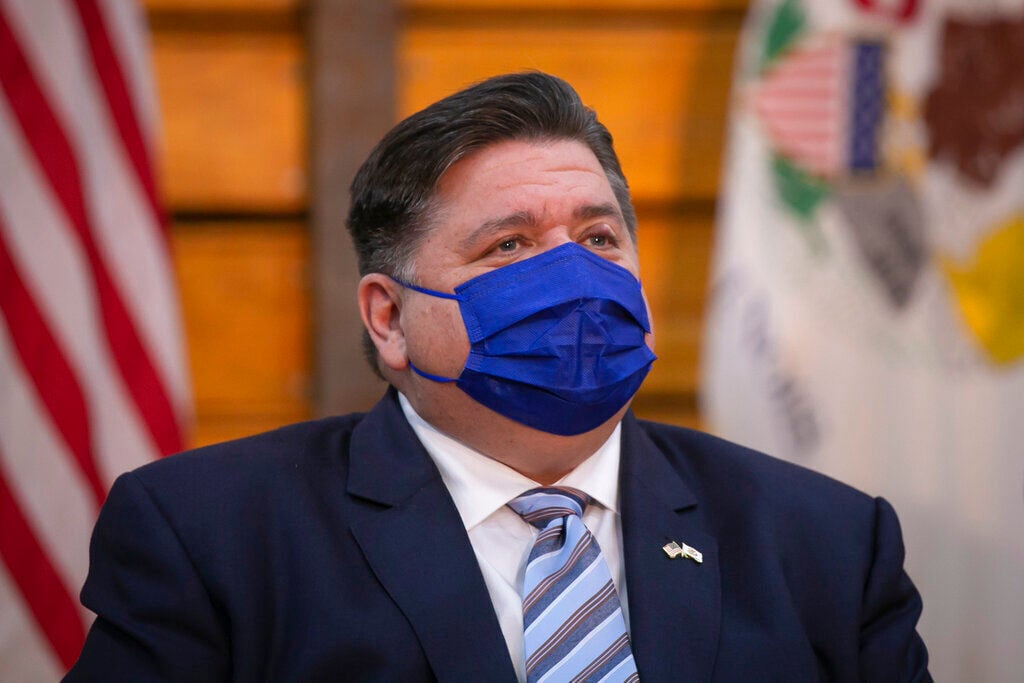 Thumbs Up ... to the Moline City Council for keeping parking free downtown, at least for now. The council voted to table a measure to contract for parking enforcement.
The city suspended parking enforcement in March, 2020, amid the onset of the pandemic in an effort to encourage people to shop downtown.
"I don't think we're in any situation quite yet where we need to start doing this enforcement," Alderman Mike Wendt, 3rd Ward, said.
We understand the necessity of parking enforcement if there is a problem with vehicles clogging up downtown spaces for hours at a time. That can cause problems for other people looking for places to park — and for businesses. But, at least according to the discussion at the council meeting this week, that doesn't appear to be a problem.
If it is, perhaps then this should be revisited.
Thumbs Down ... again ... to the apparent ease with which scammers were able to use email in order to dupe the Rock Island County auditor's office into wiring $115,000 to a fictitious account, supposedly belonging to a county vendor.
This scam was revealed a little more than a week ago, but reporter Sarah Hayden offered new details Friday. Over less than two weeks, scammers sent emails to the county auditor's office notifying them of changes to their banking information three times.
Meanwhile, they also inquired if there were any invoices "currently being processed or authorized for payment ... at this time?"
Hindsight is 20-20, and the scammers did provide some documentation from area banks to try to lend authenticity to their fraudulent claims, but it's unfortunate that these events, taken as a whole, didn't raise red flags and prompt some additional scrutiny.
Thumbs Up ... to the City of Davenport for considering an "early warning system" to alert tenants to substandard conditions at rental units. The city also is considering revising its fees and penalties related to rental inspections.
The move comes after renters at Crestwood Apartments were forced to find new housing when the city declared the complex uninhabitable.
The city has come under criticism for not acting proactively to help the people living there.
At a meeting last week, Mayor Mike Matson said he'd asked city staff to develop this early warning system. The mayor also is suggesting a system that would prioritize more frequent inspections for problem rental units.
The City of Davenport has had problems for years with certain rental properties, not to mention the lack of affordable housing. This is true across the Quad-Cities. A report last year by the Quad-Cities Housing Cluster said there is a gap of 6,645 affordable units for extremely low-income households earning 30% or less of area median income, or no more than $21,810 annually. These are the folks who are most at risk from substandard housing.
As we say, we're glad the city is considering ways to help give renters more warning, as well as beef up inspections. But this needs a holistic approach to helping those most at risk.
Thumbs Up ... to Illinois Gov. JB Pritzker for taking aggressive action against the resurgence of the coronavirus. Pritzker announced Thursday he is requiring that all educators, from kindergarten through college get the COVID-19 vaccine.
These moves come after he announced earlier that state workers in congregate settings, like nursing homes and prisons, must be vaccinated.
The governor is right. Vaccination is the key to getting this pandemic under control, and as anybody can see, we are losing control of it. Hospitalizations and deaths are increasing in Illinois, as elsewhere, and unless we want it to get even worse, we must act.
Public health officials often describe this effort as a race. And, indeed, we don't know when the next variant will come along that will be able to evade the effective, safe vaccines we have now. It is imperative that more people in this country, and the world, get inoculated.
The governor also has issued a mask mandate.
We have previously urged that people mask up in order to limit the spread of COVID-19. It is clear that more robust masking is an important tool in the fight to reduce the spread of this disease. We hope more people will respond and do their part, just as they did last fall and winter when we also saw an increased threat.
Thumbs Up ... to the agreement to create a police community relations commission within the City of Rock Island. It took months of negotiations, but the city and residents led by former mayoral candidate Thurgood Brooks reached a deal in which the 12-member commission will be able to, among other things, review complaints against the police department and work with the chief of police to recommend and implement programs to address diversity issues.
The members of the commission can self-nominate or be suggested by the community but would be appointed by the mayor and confirmed by the city council.
The commission's powers didn't go as far as some activists wanted, but we are eager to see what impact this step will have.
We have previously supported the creation of such a commission, and we are happy that City Hall and members of the community were able to come to an agreement.