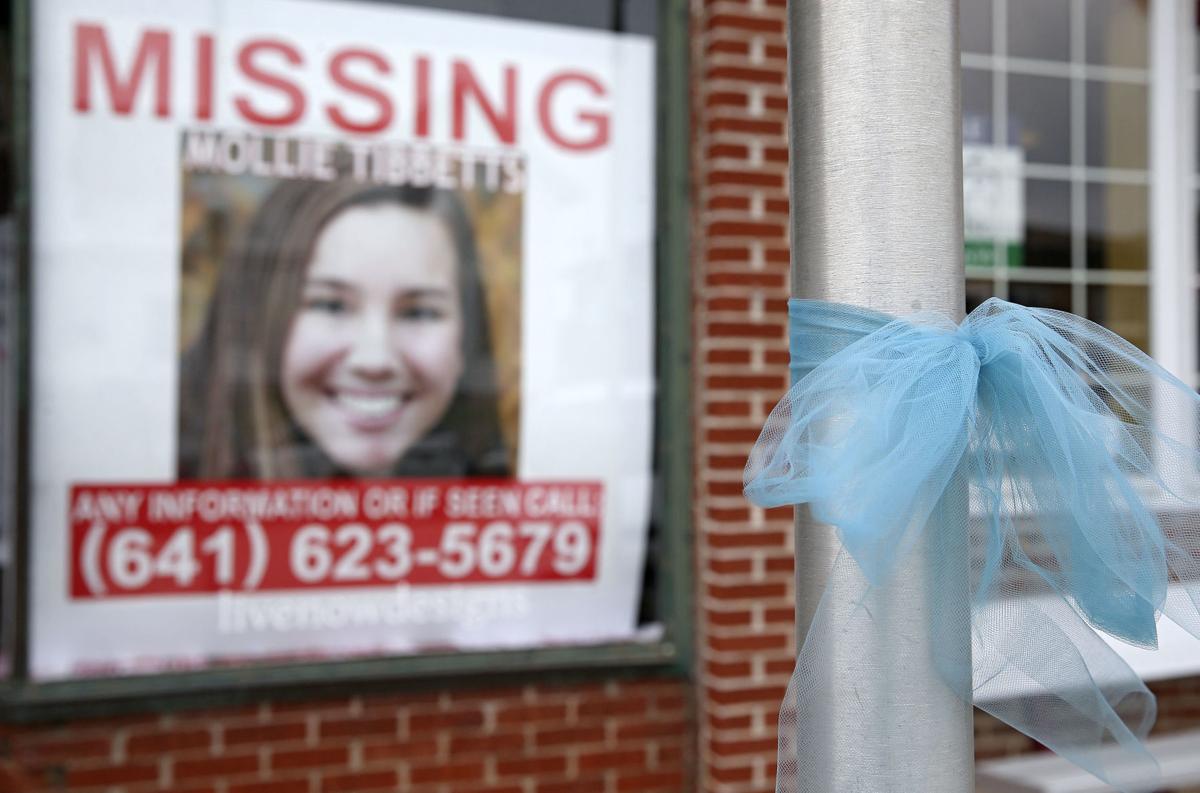 OK, Republicans. Let's talk about the real issues presented in the sickening murder of 20-year-old University of Iowa student Mollie Tibbetts.
Spoiler: It has nothing to do with immigration, and everything to do with violence against women.
Of course, admitting that fact wouldn't work well for those who sling racial angst for a living, would it?
Republicans twisted Tuesday to politicize Tibbetts' murder after her body was recovered in a rural Iowa cornfield. Tibbetts' accused murderer, Cristhian Bahena Rivera, a 24-year-old undocumented immigrant farmhand, led officials to Tibbetts' body, police said. 
Gov. Kim Reynolds couldn't pass up the moment and took a shot at a "broken immigration system." So, too, did U.S. Sens. Chuck Grassley and Joni Ernst. Vice President Mike Pence joined in on the act. 
After all, it was a bad day for the Trump administration. And the murder of a young woman in Iowa provided a convenient deflection from the verdicts and guilty pleas raining down in federal court on President Trump's associates. 
It was, on all acceptable levels, a truly shameless, cruel and intellectually corrupt display of political opportunism. And let's be absolutely clear — the man accused of murdering Tibbetts should face the full force of the criminal justice system, should he be proven guilty in court. 
But such a politically motivated assault on reality should not stand uncontested. Theirs is a twisted, unsupported argument that serves to only demonize entire populations due to the alleged crime of a single man, a maneuver that's notably absent when the accused is a white man. It's a made-for-TV script to stoke racial anger and resentment to the detriment of relatively powerless minority populations. It's a bogus attempt to scapegoat immigrants for all of society's ills.
And, like seemingly most things in right-wing politics, the facts just don't support the argument. 
A slew of research says illegal immigrants commit substantially fewer crimes than native-born U.S. citizens. One recent study published in the journal Criminology, using state level data from 1990 to 2014, found that the larger a community's population of undocumented immigrants, the lower the violent crime rate. Another concluded undocumented immigrants are significantly less likely to commit violent crimes than native-born Americans. These are just examples of the available data, which show a sweeping consensus that directly refutes the party of "Mexicans are rapists and murders."
But the truth-bombs falling on Republicans' heads don't stop there. Tibbetts' accused killer is indeed an undocumented immigrant. He's also a man. Both categories apply, but only one is relevant. 
On July 18, Rivera followed Tibbetts as she jogged in Brooklyn, Iowa, police said. He circled the block several times, police said. He eventually chased her down on foot, police said.
In short, Rivera allegedly stalked Tibbetts before murdering her, according to investigators. It's an act that involves neither race nor immigration status. 
Violence against women — seemingly at the core of Tibbetts' murder — is the real issue. It's a global pandemic, research shows. Women are gang raped in India. Women are murdered daily throughout the Middle East and have little protection or recourse in many cases. Three women are murdered every day in the U.S. in a domestic dispute, according to the Violence Policy Center, which crunched federal crime data. And the scorned man lashing out is so pervasive that it's a grotesque, yet accepted component of the American story. 
This is about men, regardless of color, creed or immigration status. 
But, of course, those officials inflaming mob anger don't want to talk about the real issue. White American men — their key demographic — are already angry. And, naturally, gun restrictions become central to the debate because they're involved in so many of the violent acts against women in the U.S. 
So, instead, Republicans scapegoat immigrants. They jump on any opportunity scream anecdotal evidence from the rooftops. They politicize tragedies without any concern for fact or reason.
But that's what happens when an entire political narrative hangs on red herrings alone. 
Local editorials represent the opinion of the Quad-City Times editorial board, which consists of Publisher Deb Anselm, Executive Editor Matt Christensen, Editorial Page Editor Jon Alexander and community representative John Wetzel.