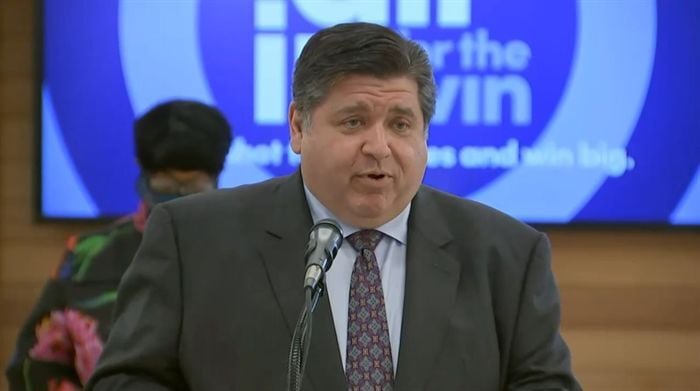 On Thursday, the state of Illinois announced the first winners of the COVID-19 vaccine lottery. The lucky $1 million winner was from Chicago, with three $150,000 scholarship winners coming from Chicago, suburban Cook County and DeKalb County.
We're sorry to see there were no Quad-Citians among the winners, but frankly all Illinoisans will benefit from the state's decision to offer financial incentives to people who get vaccinated for the coronavirus if leads to higher vaccination rates.
The state says it is offering $7 million in cash prizes and another $3 million in scholarships.
The rest of the winners will be announced through August. Federal coronavirus aid is being used for the prize money.
Some might object to the idea of offering prizes to try to nudge people to get a shot. We already know some have ethical questions, while others have said the lottery won't, excuse the expression, move the needle much.
Still, we like the creativity. Should this be the only method of trying to convince the hesitant? Of course not. But it's worth trying, and it's just one approach the state is taking.
Illinoisans don't even have to do anything to enter – anybody who's gotten at least one shot is eligible and the winners are drawn from state records.
According to the New York Times, 72% of Illinois adults have received at least one dose and 47% of all residents are fully vaccinated. Which means the state could stand to boost its figures even further. The same could be said in Iowa, where just 64% of adults have received at least one dose, according to the Times database; 48% have been fully vaccinated.
Yet, in Iowa, we see little in the way of creativity by the state in trying to get people vaccinated. Gov. Kim Reynolds weeks ago rejected the idea of a lottery, even though a number of states, including those with Republican governors, are giving it a try. The fact is, we've seen little from the state to try to encourage Iowans to get vaccinated.
It's true that case rates in Iowa and Illinois are low, but neighboring Missouri is seeing an uptick in infections caused by the Delta variant; in some counties, the rise is dramatic.
Experts have long said that this is a race. The sooner people get vaccinated, the sooner we truly rid ourselves of the threat. If that takes dishing out some money to create a buzz; and if in the process more people get vaccinated, then it's worthwhile.