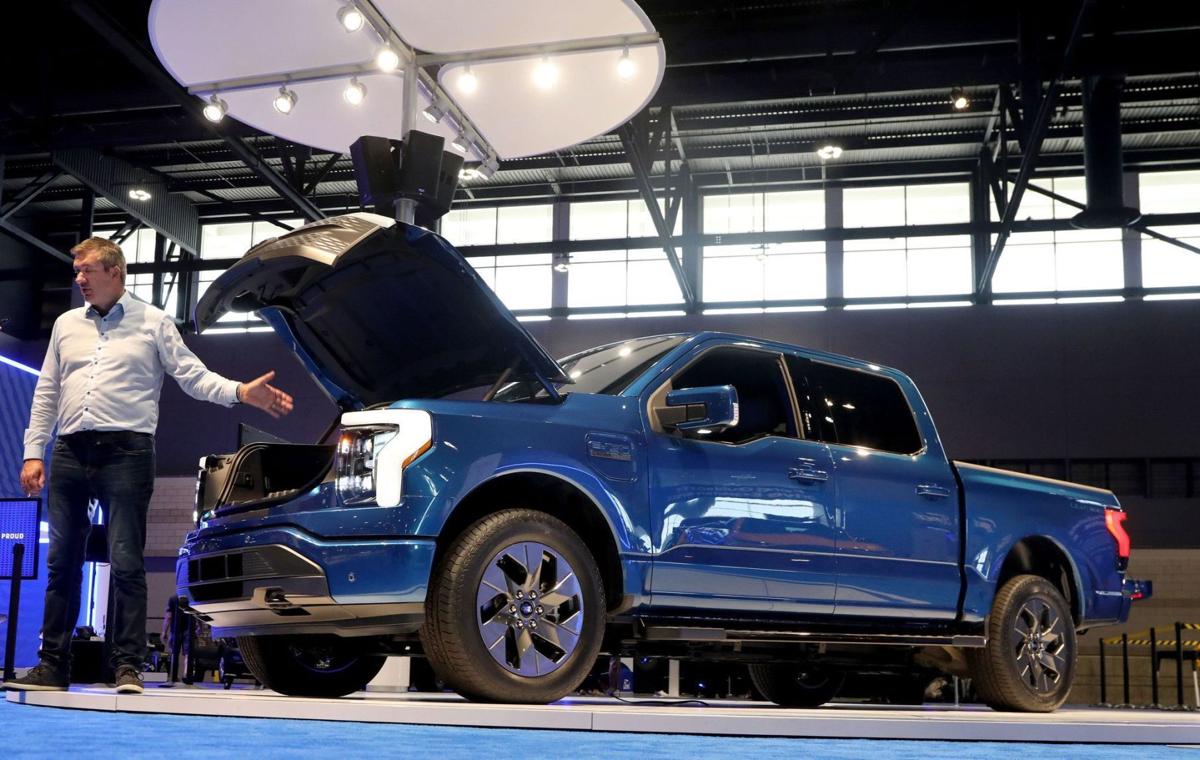 As of today, electric vehicles constitute an exceedingly small portion of the U.S. vehicle market.
Just 2% of new vehicle sales are electric-powered cars.
Don't expect it to stay that way, though. Small car makers have been seeding demand for such vehicles. And major car and truck makers also are eyeing the future and committing to producing ever more of these vehicles.
Last month, the Big Three announced they hope to have up to 50% of their new vehicle sales come from electric models by 2030. The move came in conjunction with President Joe Biden's executive order setting a nationwide target of 50% by the year 2030.
That seems like a tall order to us. But if it happens, it would be huge change for a country that loves its automobiles. Even getting halfway there would be significant, and anybody who is basing even a part of their economic futures on car and truck travel in this country ought to be ready to adapt.
That goes for the renewable fuels industry, as well as states like Iowa and Illinois that have long benefited and promoted it.
For years, renewables have been promoted by the Midwest as an alternative to carbon-based fuels — better for the environment as well a contributor to ailing rural economies.
There has long been a debate among environmentalists, economists and the renewables industry over their true efficacy of biofuels on either front. But a bipartisan consensus in the Midwest has convinced Congress and successive administrations to side with farm country, providing incentives to grow the industry, not least the 18-year-old Renewable Fuels Standard, which creates a market for renewables by requiring these fuels be blended with gasoline. Corn-based ethanol has been an especially big winner, with half of Iowa's crop going to fuel.
However, the push toward electric vehicles has prompted worries that this will mean the abandonment of ethanol and other biofuels.
We don't see it that way. There are steps the Biden administration could take in the short term to help bolster the market. Setting realistic biofuel targets in keeping with the federal law under the RFS this year is an obvious one. There have been some confusing reports in the last few weeks about what the targeted amounts will be. Also, greater investments in biofuel infrastructure will help. But it seems to us global climate change will inevitably mean a greater movement toward non-carbon-based fuel sources — and that means, eventually, fewer gas guzzlers on the nation's roads and highways.
It's clear the private sector, in partnership with governments, is reacting to the changes in our climate. Even if the federal government weren't doing so — and that's always subject to change — huge states with large markets like California and New York are moving this way. Which means we all will have to adapt sooner or later. And it's not as if the Biden administration has left renewables holding an empty bag. Gasoline-powered vehicles aren't disappearing tomorrow, and there are alternative markets, too. Just recently, the administration and airline makers announced a plan to replace all jet fuel with renewable alternatives by 2050.
As early as 2030, according to the plan, about 10% of current jet fuel would be replaced by advanced renewable sources.
"We can expand our ability to power the nation's aviation sector with fuel grown right here at home by hard-working Americans, while creating economic opportunity for American farmers, business owners and rural communities," U.S. Agriculture Secretary Tom Vilsack, said recently. A former governor of Iowa, Vilsack has long been a promoter of rural America and renewable fuels, including during the Obama administration when he pushed for the military to use more renewables.
The bottom line is that electric vehicles are on the horizon, and there is no denying more of them will arrive soon — and probably at ever-lower prices that will prompt Americans to buy them.
The states and industries that adapt will be best positioned to survive and thrive when that day comes.