Quad-Citians would likely agree the most notable thing about the U.S. Senate race between Sen. Joni Ernst and Theresa Greenfield has been the relentless slew of negative advertising that has coursed through the state for weeks — at an obscene cost.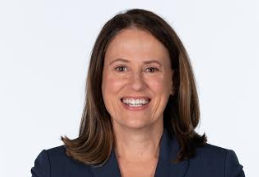 With control of the U.S. Senate at stake, outside interests are pouring money into the state, cluttering our airwaves and news feeds.
Still, if you put aside the landfill of political ads, there is a real contest, a clash of governing approaches between Ernst, a Republican seeking a second six-year term, and Greenfield, a Democrat.
Ernst has been an ardent backer of President Trump and a reliable foot soldier in Mitch McConnell's Republican-controlled Senate.
We see Greenfield in a different light. Yes, she is the favorite of Sen. Chuck Schumer. But when we talked with her — and as we've listened to her in debates — we see a center-left approach and real potential.
We see a small business owner who steers clear of the more radical positions taken by some in her party, but who pledges to deal effectively with the kitchen table concerns that Iowans have.
She wants to protect the health care coverage people got through the Affordable Care Act but build on it to lower premiums.
She sees climate change as a crisis that needs to be dealt with, itself an accomplishment at a time when there is so much denial.
She wants to protect programs like Medicare and Social Security, which face a real threat as the debt increases.
She also sees the front-and-center challenge the coronavirus pandemic represents, urging a more robust, science-based response that means more testing and tracing.
So far, the federal government's efforts in this area have been awful.
What's more, Greenfield recognizes the economy needs continued support, a point made most recently by Fed Chairman Jerome Powell.
Sen. Ernst, on the other hand, has stood by as the president has bungled the coronavirus response. This summer, in an interview with one of the members of this editorial board, she praised him wholeheartedly.
Unfortunately, Ernst declined to meet with the full editorial board for a more extended conversation, just as she's refused to meet with other newspapers in the state.
That's disappointing. We don't expect everybody to agree with us, but nor should the state's politicians refuse to talk with those who have expressed differing views. Being a representative of all Iowans means knowing you will sometimes have differences with them, but still be willing to talk about it.
Yes, we have had our differences with Ernst. Most notable is her decision to move ahead with an election year nomination to replace the late Justice Ruth Bader Ginsburg on the Supreme Court. When President Obama was in office, she refused to do so.
Ernst, who ran in 2014 as a critic of government spending, also went to Washington, D.C., promising to "make them squeal." The federal debt has skyrocketed since.
It is time for a change. We have high hopes for Greenfield. She is not as definitive on some issues as we'd like, nor do her views line up with all of ours. However, we believe she comes from a less ideological position. We believe she has potential to be a good lawmaker who will represent the mainstream of Iowa and that she will work hard to make progress on the country's most pressing problems.
We endorse Theresa Greenfield for U.S. Senate.
Catch the latest in Opinion
Get opinion pieces, letters and editorials sent directly to your inbox weekly!