He had guns pulled on him twice in Texas. A tree fell on him in Michigan while he was sleeping in a hammock. In North Dakota, driving snowstorms and a severe illness finally brought Rue McKenrick's 15-month long trek around the United States to an end.
McKenrick, 40, was attempting to hike some 12,000 miles, loosely tracing the perimeter of the country to establish a route that would allow others to do the same. It's called the American Perimeter Trail (APT) Project. He started from Bend in July 2019 and walked down the West Coast, across the Southwest and the South, up through the Appalachians, and across the Upper Midwest before his journey was cut short. He estimates that he made it more than 9,000 miles.
"It was more about the people before COVID hit," McKenrick, safely back in Bend, said this week. "After that it changed dramatically. I don't look at backpacking as much as a sport as I do an art. When I was traveling through the South and Southeast before COVID, I was running into all these microcultures, which were just fascinating.
"America is a lot more diverse culturally. It's something that you can see when you're traveling at the speed of walking. It's easier to see these things and to meet these people."
According to APT coordinator Leilah Grace, the mission of the APT is "to create a protected corridor of land and natural resources available for recreational use roughly tracing the continental United States."
A Bend resident since 2012, McKenrick completed the Triple Crown of hiking in his 20s — thru-hiking the Appalachian Trail (more than 2,100 miles from Georgia to Maine), the Continental Divide Trail (more than 3,000 miles from Mexico to Canada through the Rocky Mountains), and the Pacific Crest Trail (more than 2,600 miles from Mexico to Canada through the Sierra Nevada and Cascade ranges).
McKenrick, who was raised in Pennsylvania, has spent most of his adult life traveling and working for outdoor education nonprofits, including Outward Bound as an AmeriCorps volunteer. Before leaving on his trek around the United States, he worked as an assistant superintendent at River's Edge Golf Course in Bend.
But he said he felt like he was missing something in his life and he wanted to return to the trail. And more than that, he wanted to create something new.
McKenrick said he first thought about the perimeter hike years ago shortly after completing the Triple Crown.
He set out in July 2019, backed by several sponsors who provided gear and supported by donors to his GoFundMe page. Along the way, he developed a following on the APT's Facebook and Instagram accounts and the online community is helping drive the effort.
McKenrick mailed packages of food and supplies ahead to himself to post offices along his predicted route. He camped most nights under a tarp that weighs a half pound and that he could roll up into the size of his fist.
McKenrick left on his quest from Bend, connecting with the Pacific Crest Trail. His original plan was to follow the PCT south all the way to Southern California, but he decided to trek through Death Valley instead. From there, he headed east toward the Grand Canyon, then hiked south on the Arizona Trail, which runs 800 miles from Utah to Mexico. Next, he ventured off-trail east toward New Mexico, using a map and compass to find his way.
He pieced together the route together as he went, averaging about 20 to 30 miles per day.
By January 2020 he was set to cross Texas, a challenge for hiking and camping because of the scarcity of public land in the state. Twice he had to talk his way out of confrontations as folks pulled guns on him for trespassing on their property.
"It was tedious," he said.
In March, when McKenrick crossed the Mississippi River into Natchez, Miss., a tourist destination, he found it odd that the town was completely empty. Busy hiking and with little access to news, he had not heard about the pandemic.
"I walked into town and there were no cars and no people," he recalled. "I was like, what in the heck is going on? All the restaurants had 'closed' signs. I called home to find out what was going on. I knew then the trip was going to change. I knew I would have to rely on creativity and all my years of experience in backpacking."
The Appalachian Trail was closed due to the pandemic, so McKenrick followed his own route on the west side of the mountain range. (The APT is on the east side of the range.)
"It was way harder, and I didn't see one hiker or backpacker," McKenrick said. "And the weather was horrendous — rainy and cold."
After slogging his way across Alabama, Tennessee, Kentucky, West Virginia and Pennsylvania, he eventually turned west into Ohio.
After a lot of road walking across Ohio, he made his way up toward Michigan's Upper Peninsula.
"Before I crossed into Michigan I had a tree fall on me and I broke a toe," he said. "I was asleep in a hammock when it happened. It was a bad storm and the tree knocked me clean out. It hit me in the head and I also separated my shoulder."
McKenrick nursed himself back to health in a hotel for four or five days.
He headed back out on the trek and by the time he reached Duluth, Minn., he was extremely sick with a stomach ailment. He went to a hospital where he got an IV and some medications.
He headed back out yet again but as he got closer to Montana, the snow, the cold and his illness became too much.
"It became a serious safety issue," McKenrick said. "At that point, we made the decision that I would come back to Bend and get medical attention."
He got several rides from "trail angels" associated with the North Country Trail — which stretches from Vermont to North Dakota — to reach Minneapolis, where he boarded a flight to Portland, Ore.
Now back home in Bend, McKenrick is recovering, but plans to pick up where he left off next spring to complete the enormous loop and finish in Bend.
He could take the Pacific Northwest Trail from Glacier National Park to the Olympic Peninsula in Washington, then either come back down the PCT or the Pacific Coast Trail back to Bend.
"We're getting me fixed up to return," he said. "I'm going to go back to where I left off and walk into Bend. It started here and it ends here."
McKenrick said that through discovering America, he was able to discover himself. But the pandemic made that challenging.
"I see myself in the eyes of others," he said. "All that time being alone, it was very difficult to see myself because I didn't have that reflection."
"I think that Rue has demonstrated incredible bravery and courage over the past 15 months," Grace wrote in an email. "This journey he has undertaken was not, and is not, for his own personal gain, but for the community and future generations of the United States. He has undergone significant hardships physically and emotionally, but he has made it through each one with grace and love."
McKenrick noted that his entire trek was supported by gear organizations who served as sponsors and by folks who donated funds, even during the hardships caused by the pandemic.
"There were people who had very little and were willing to give me whatever they could so I could continue on," he said. "And that's real."
12 tips for preventing a trail attack
12 tips for preventing a trail attack
1. Avoid hiking alone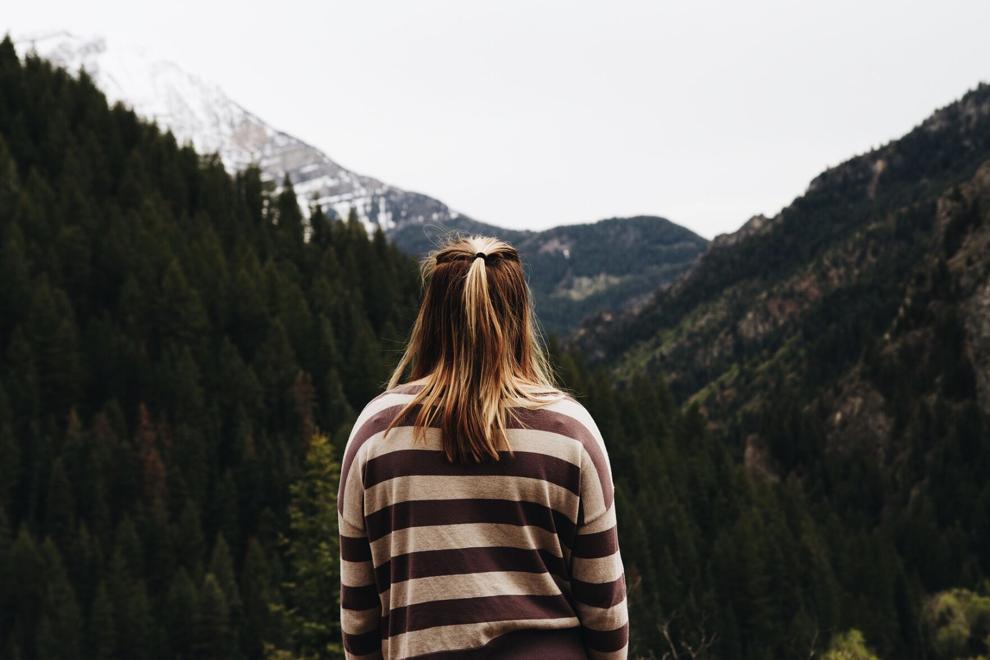 2. Hike during busier times
While hiking on a crowded trail can be a drag, having more people around could limit the risk of an attack. Avoiding early morning and late day hikes can help you avoid hiking in an isolated situation.
3. Avoid using headphones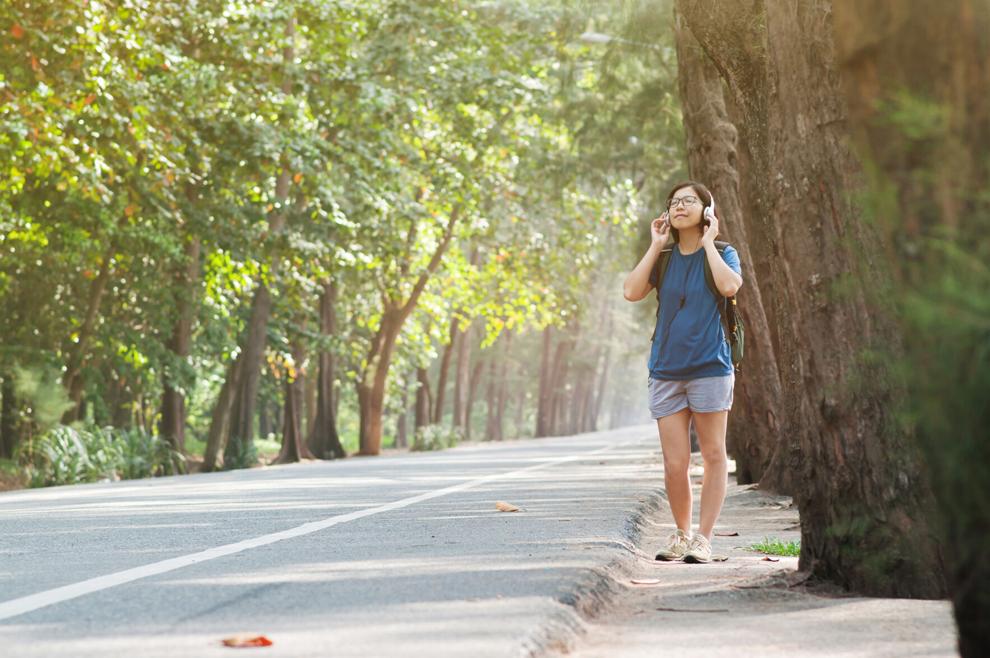 4. Carry an emergency signaling device
Consider carrying a GPS device that lets you report an emergency situation. Reporting a dangerous situation quickly and accurately is important for search and rescue crews that may be needed.
5. Bring a hiking whistle
By carrying a loud whistle, you're able to quickly and efficiently alert those in the area to a dangerous situation that's unfolding. Many hikers prefer to keep their whistle around their neck for easy access.
6. Learn self-defense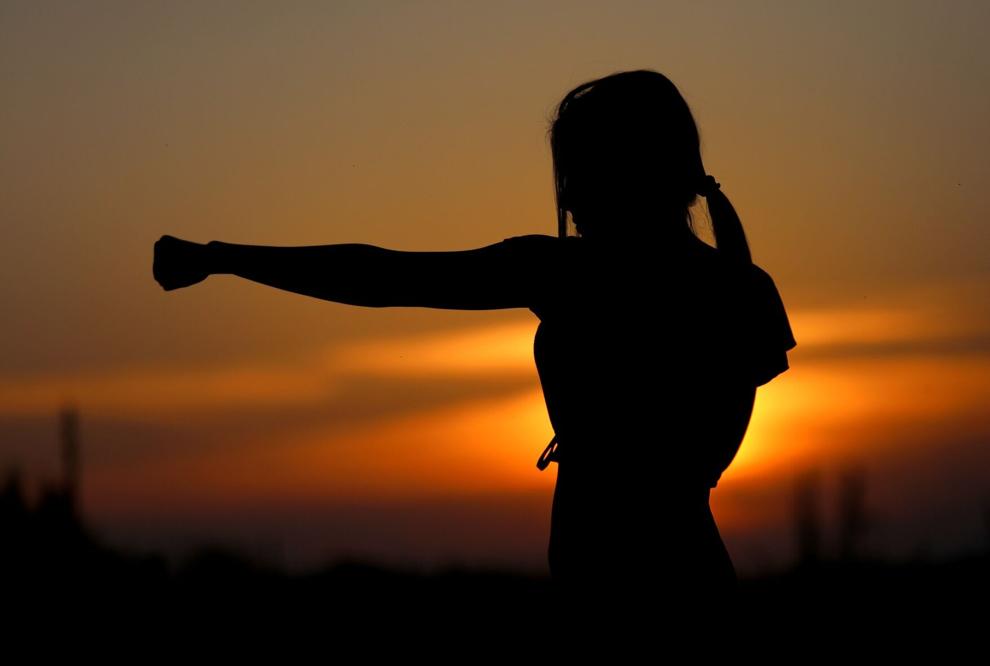 7. Know the trail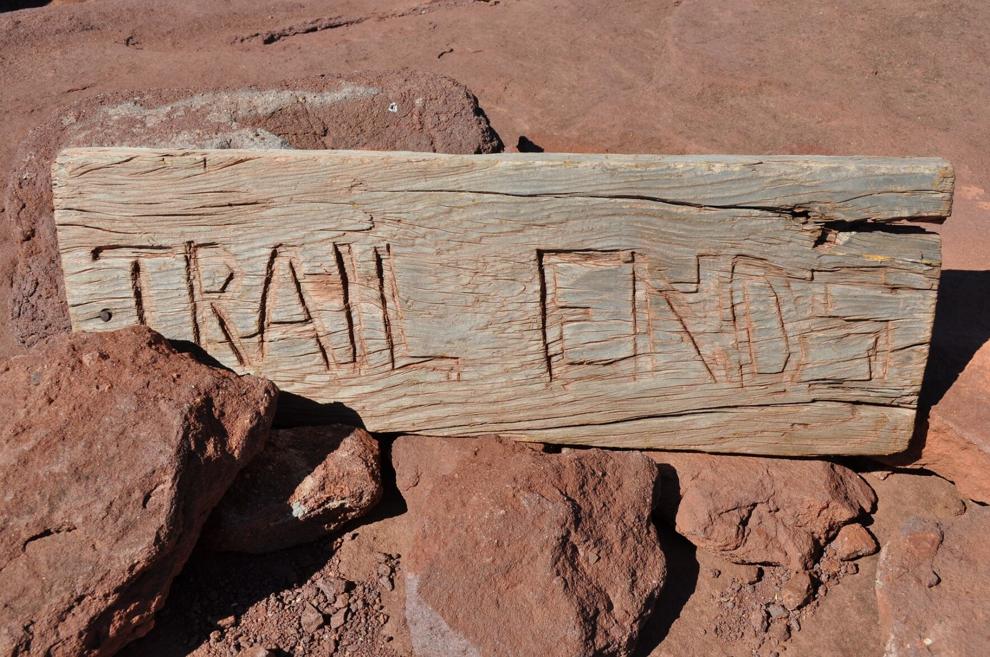 8. Consider bringing pepper spray
Not only can pepper spray be used to prevent an animal attack, it can also be used to ward off dangerous humans. Obviously, pepper spray should only be used in the direst of situations when using it is legal. It's also a smart idea to practice using the pepper spray on a mock target prior to carrying it so that one knows how to use it and what the experience of using it is like.
9. Wear proper gear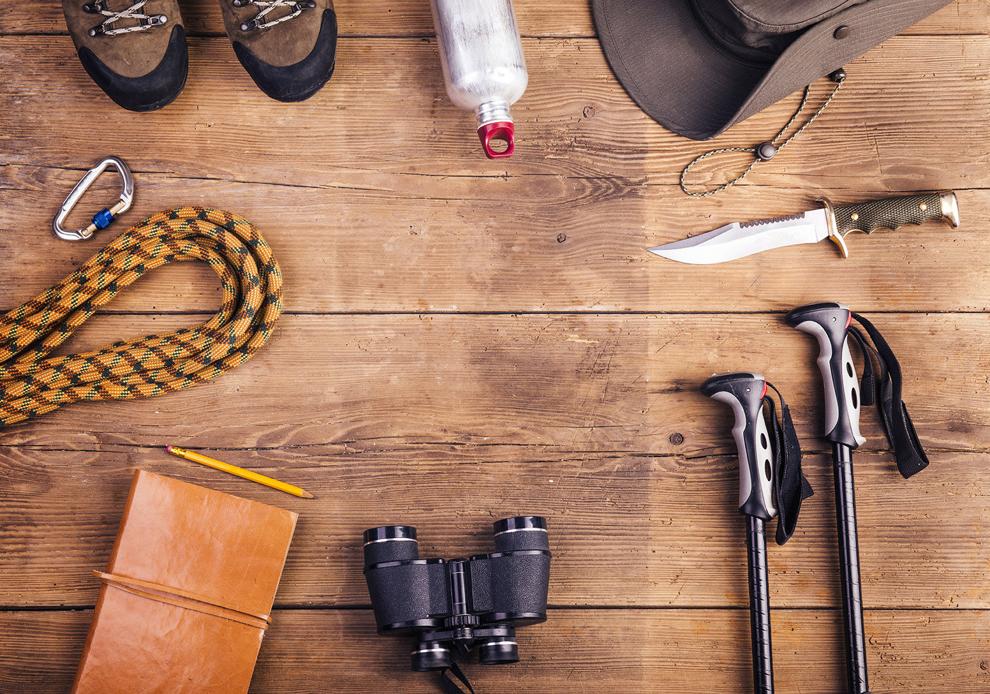 10. Tell a friend where you're headed
Whether you're hiking alone or with someone else, a trusted individual who's not there should know where you're headed and when you're expecting to be back. This will allow them to alert authorities in a timely manner if you don't return.
11. Pay attention to your surroundings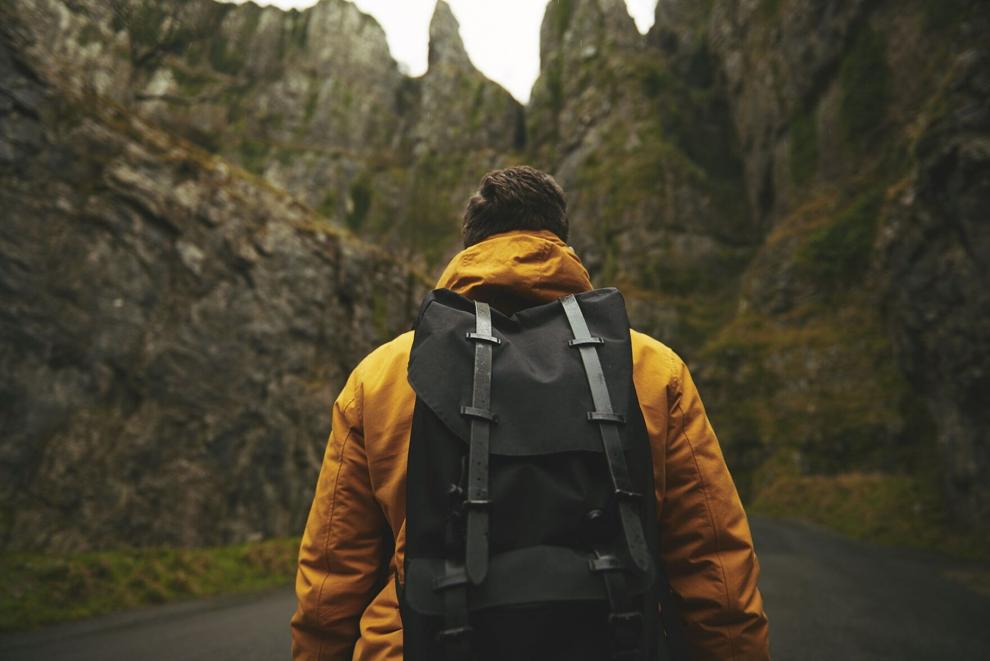 12. Put that canine to use