Kline Sewer & Drain
When drains don't work, WE DO!
About Kline Sewer & Drain
Welcome to Kline Sewer & Drain!
Are you tired of clogged drains? You can count on Kline Sewer & Drain to properly clean any clog in your home or business.
​Kline Sewer & Drain Proudly uses the original American made equipment.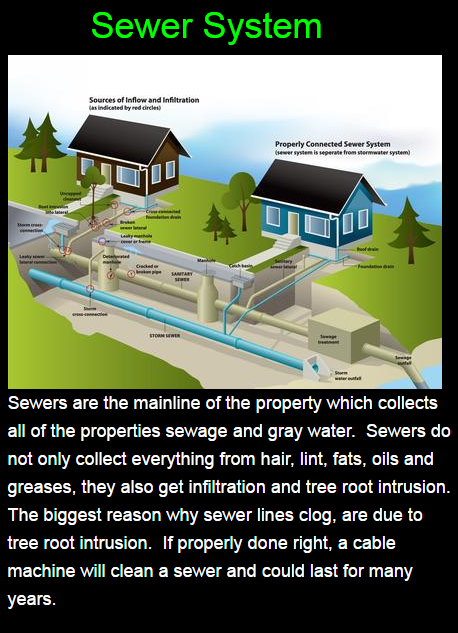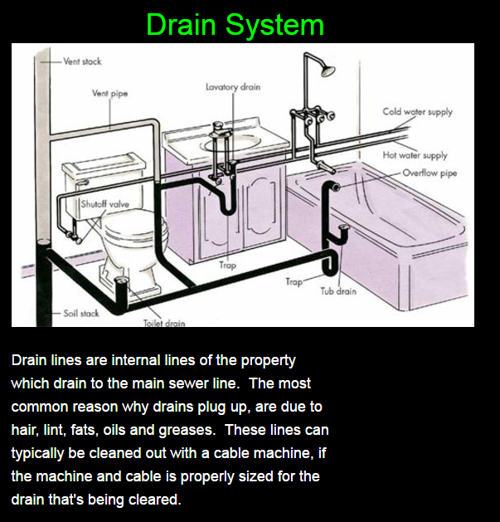 Drain System
Drain lines are internal lines of the property which drain to the main sewer line. The most common reason why drains plug up, are due to hair, lint, fats, oils and greases. These lines can typically be cleaned out with a cable machine, if the machine and cable is properly sized for the drain that's being cleared.
WATER JETTING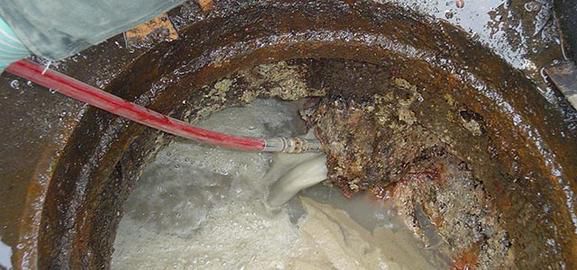 When traditional cabling methods just not enough, you can rely on Kline Sewer & Drain to properly clear out those clogged lines with our trailer mounted high pressure water jetter.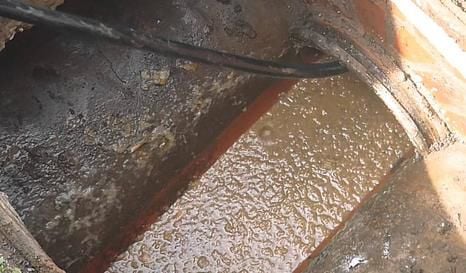 Our trailer mounted jetters, are capable to clean lines up to 8" in diameter 300' long. If your having problems with tree roots or frozen sewer lines, our jetters are capable to handle the roughest conditions.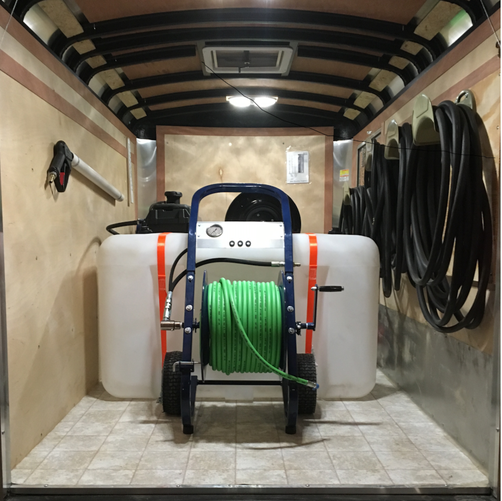 High pressure water jetting is an efficient, economical, and environmentally safe way to clean drain and sewer pipes. Using state-of-the-art pumps and flexible hoses, ordinary water is propelled under varying amounts of pressure into the sewer line. A special nozzle mounted on the end of a heavy-duty hose has an array of forward and reverse jets, which direct extremely powerful concentrated streams of water all the way to the pipe walls, cutting through even the toughest blockages and buildup to thoroughly clean pipes.

Clogs can cause down time, and down time in any industry means lost customers and revenue. That's why many of our customers prefer to set up a scheduled program for hydro jet service that keeps their drains flowing freely. Cleaner pipes mean fewer service calls, less down time, overall cost savings and one less thing for you to worry about.

Restaurants and other commercial establishments typically require frequent high-pressure water jetting to remove mineral deposits, grease buildup, sludge and debris that accumulate in the lines. Some businesses may require just one or two cleanings annually, while others benefit from monthly or quarterly cleanings.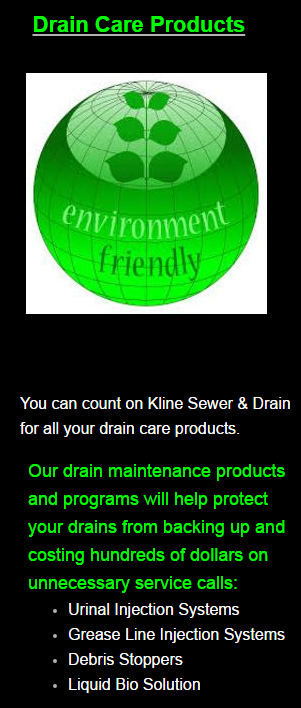 TESTIMONIALS
"Eric just cleared my kitchen drain on a Holiday weekend. He was able to come right away and the service he provided was excellent. He shared where he thought the clog was and continued to work on clearing it to make sure he got it all. Eric is very personable and committed to providing excellent service at a reasonable price. I am happy to recommend Kline Sewer & Drain!"
-Kathy M.
"Eric was at my house before appointment time. very prompt. He also talk through what exactly he was doing.( I had called another Plumbing Service here in the QC they said it could not be fixed for under $10,000 all pipes needed replaced. ) And what Eric did was going to cost $3,000 with another plumbing company. and Eric charged us $200.00 dollars for labor,parts and taxes...yes i and others i know will call this company back."
-Dorrinda S.

"Eric with Kline Sewer and Drain provided excellent service for us today. Not only did Eric do excellent work, he arrived quite promptly and quickly took care of the problem. As I have many clients that will likely be in need your service sooner or later Eric, I feel very confident that you will provide them with great service. Thanks for a job well done!"
-Dollie M.

"Eric Kline showed up before our scheduled time, he was very personable and explained my issues to where I could understand. Eric was in and out for a very reasonable price. Thank you, Eric. You saved our day!"
-Justin T.

"Used Kline this morning for the first time. Great price, great service. Would totally recommend to anyone. Thanks Eric."
-Tim D.

"It has been a pleasure to work with Eric. He does AMAZING work and i would reccomend him to all of my family and friends for future services"
-Jeff B.

"Showed up on schedule and got the job done quickly for a reasonable price. Would highly recommend to anyone."
-Jessica L.

"Came right over on a Saturday night and cleaned out our drain. Very professional and reasonable price! Highly recommend!"
-Dan J.

"I called a few drain places and was quoted and Kline was the most reasonable! Very personable and even cleaned up after himself!"
-Katie C.

---
Accepts:
Cash
Check
Money Order
Is this your business?
Promote your business through our innovative Marketplace system! It's free to sign up!