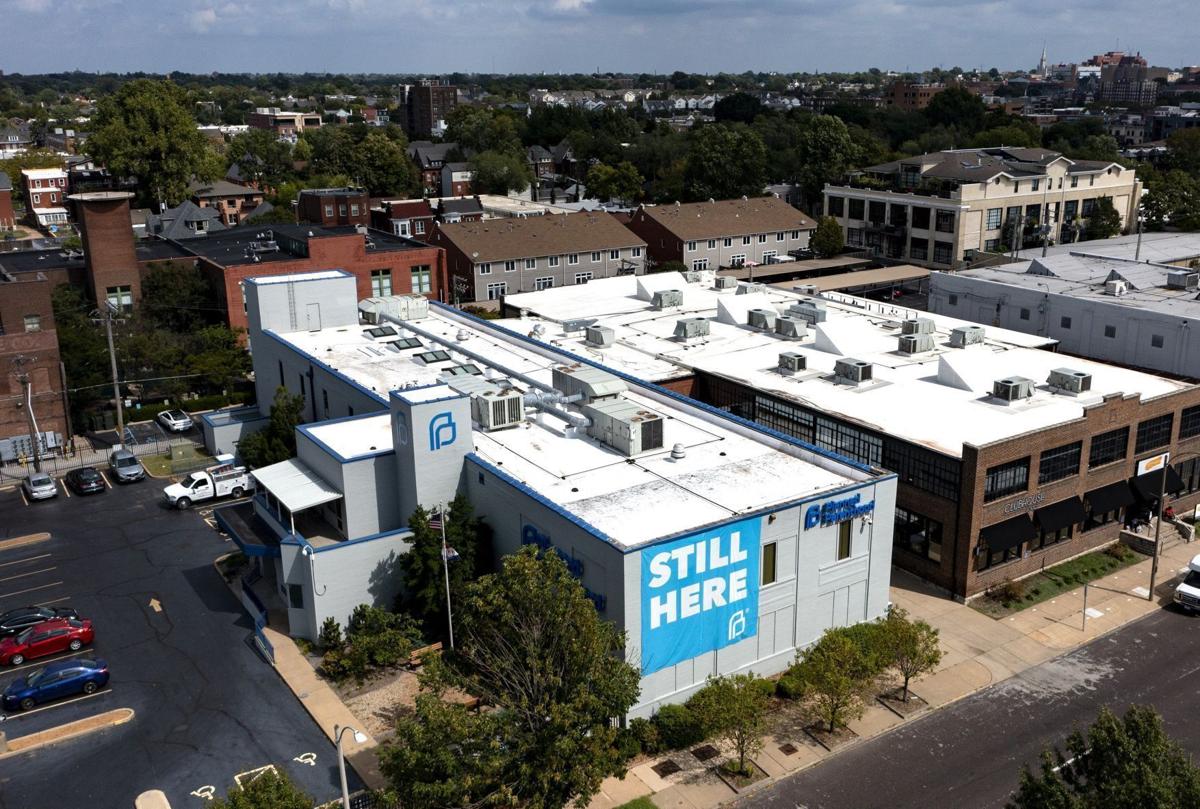 JEFFERSON CITY — The nation's largest abortion provider is projecting 36 million women will lose access to abortion if the U.S. Supreme Court upholds Mississippi's 15-week ban on the procedure.
That number is up from 2018, when Planned Parenthood Federation of America estimated an erosion of protections on abortion would affect 25 million women.
"This case could unravel Roe (v. Wade) once and for all," Alexis McGill Johnson, president and CEO, Planned Parenthood Federation of America, told reporters on a conference call Friday.
The high court is scheduled to hear the Mississippi case on Dec. 1. If the justices rule in favor of the Republican-led measure, Planned Parenthood is warning that 26 states will follow suit with limits on how women can terminate pregnancy.
"Our very autonomy is on the line," McGill Johnson said.
Missouri is among those states.
A 2019 law approved by the GOP-controlled Legislature and signed by Republican Gov. Mike Parson seeks to ban abortions at eight weeks of pregnancy, except for cases of medical emergencies. It included a stairstep of other abortion bans at 14, 18 or 20 weeks should one of the earlier-term restrictions get struck down in court. It also sought to ban abortions based solely on race, sex or a diagnosis indicating Down syndrome.
Michigan Gov. Gretchen Whitmer, a Democrat, decried a recent decision by the Supreme Court to allow an anti-abortion law in Texas to go into effect, telling reporters it was a "gut punch."
A federal judge in Texas is considering a request by President Joe Biden's administration to block what is considered the nation's most restrictive abortion law, which bans the procedure as early as six weeks into pregnancy and makes no exceptions for rape or incest.
"The Texas law is a violation of the constitutional right to choose," Whitmer said.
Whitmer also said a ban on abortion would disproportionately affect minority women.
"If the court overturns Roe, the consequences will be deadly," Whitmer said.
The restrictive law is already having ripple effects on other states, where women are traveling to seek abortions.
Yamelsie Rodríguez, president and CEO of Reproductive Health Services of Planned Parenthood of the St. Louis Region, said 14,000 women from states surrounding Missouri will turn to the organization's Fairview Heights facility, which was built, in part, to handle women seeking the procedure in Missouri.
"It is a devastating ripple effect that demonstrates this is not just a Texas problem," Rodriguez said.
The effect of current limits on abortion is being seen in Missouri, where the Missouri Department of Health and Human Services said 39 surgical abortions occurred in Missouri from Jan. 1 through Nov. 15, 2020. In 2019, the total number was 1,362.
Sam Lee, a lobbyist for Campaign Life Missouri, said court action on other states' abortion laws is unlikely to have a significant effect in Missouri because the number of abortions has fallen so steeply.
"The challenge for the pro-life movement in Missouri is not to make abortion completely unlawful in the state. It's how do we reach out to women who are leaving the state," Lee said. "To focus only on whether Roe v. Wade will be overturned or not would be a mistake for the pro-life movement in Missouri."
Patients at the Fairview Heights clinic can avoid Missouri's 72-hour mandatory waiting period, which requires two appointments three days apart to receive an abortion.
More patients are also seeking medication abortions, which the St. Louis facility has not provided in more than two years because of Missouri's requirement that patients wanting that procedure must undergo a pelvic exam. The mandatory pelvic exam is at odds with guidelines set by the American College of Obstetricians and Gynecologists.
Kurt Erickson • 573-556-6181
@KurtEricksonPD on Twitter