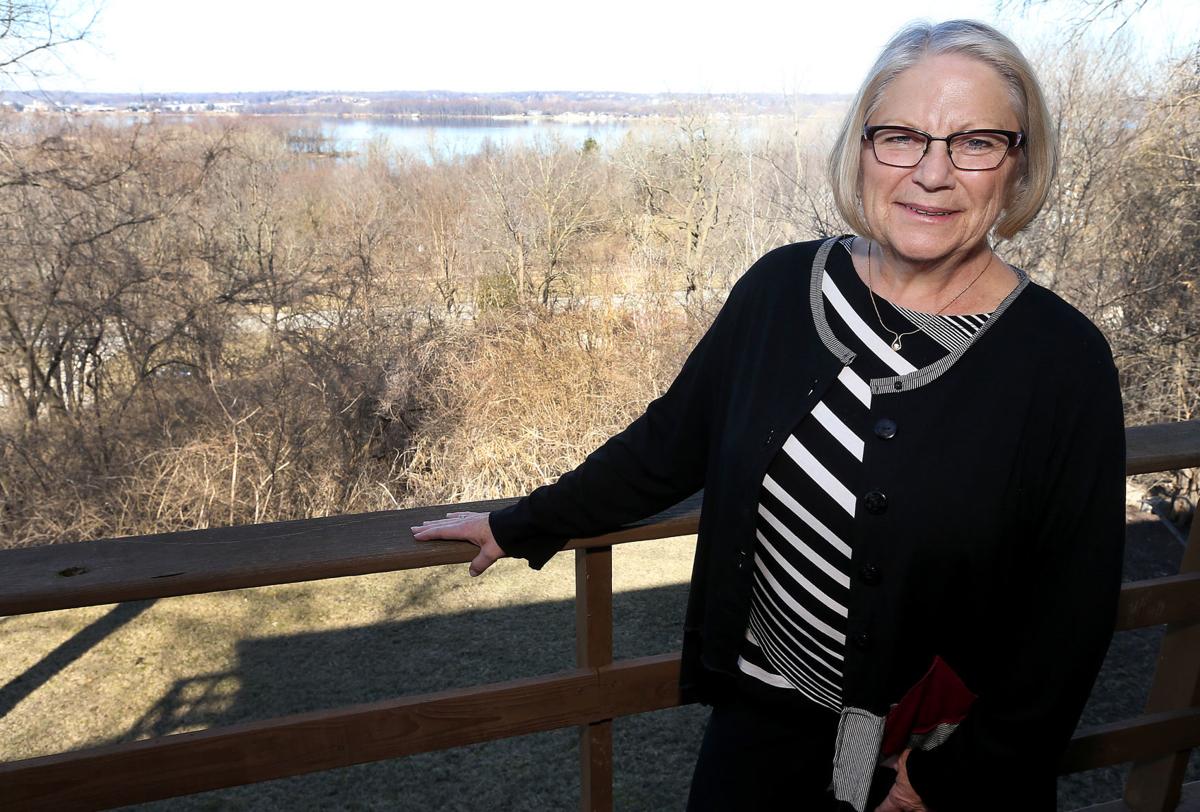 LuAnn Haydon has turned her own experiences of breaking the gender barrier early in her career at Deere & Co. into valuable lessons for today's emerging women leaders and startup nonprofit organizations. 
Haydon began her John Deere career in 1972, working her way from a secretarial pool in personnel and benefits to accounting and parts merchandising. In May 1979, she took on her first supervisory role with the Distribution Service Center, which provided all the printed materials for equipment dealers.
"There was a lot of conference tables where I was the only woman," she said, recalling how she always was asked to take the notes. "When I was sure-footed, I came in and would give the person next to me the notebook and said 'Your turn.'"
But Haydon credits those experiences and some of the male managers she worked for with helping push her to become a leader and realize her full potential. Two managers encouraged her to apply for a Guest Services position managing the new John Deere Pavilion in downtown Moline — a job she got and loved most. 
Her job included directing the interior build-out and then managing it when it opened. "I love connecting with the outside public, and what they (Deere) needed was to take the brand to the public."
Still she remembers one day during construction, standing across the street thinking "Oh my God, what did I say yes to?"
"That job stretched my abilities, but that's what makes you stand up and walk tall," she said.
Haydon retired in April 2014 after a 42-year career at Deere, where she was a third generation worker — following her grandfather and mother. Her last assignment was as manager of Deere Global Visual Services, overseeing the company's photography and video projects worldwide.
Midway in her career, Haydon got involved in Deere's new mentoring and coaching programs, becoming a Master Coach, which gave her a chance to help emerging leaders and young employees work toward their own goals. "I enjoyed being able to listen to individuals to allow them to see they could do things they thought were beyond their capabilities," she said. 
In retirement, she took those same skills to help mentor and coach other women and organizations, particularly nonprofits and startups. A healthy list of leaders and organizations have benefited from her guidance including Dress for Success Quad-Cities, River Music Experience, Midcoast Fine Arts, Living Proof Exhibit, Norma Leah Foundation, Lead(h)er and others. 
Regina Haddock, executive director of Dress For Success, recalled meeting Haydon over coffee to discuss the nonprofit, its future and ideas for growing it. "Her stories, especially from back in the day when she was the only woman at the table, I found that reassuring for what I was going through," said Haddock, who with about a dozen other women jointly nominated Haydon for Athena.
According to Haydon, the secret to mentoring is "not to tell them what to do, but get them to see it. I call it Leading from Behind."
Those talks provide "an opportunity for them to realize they can do things beyond what they think they're capable of," she said. "That's my heartbeat to work with young professional women and see them grow and have the opportunities I felt I had in my career and to give back."