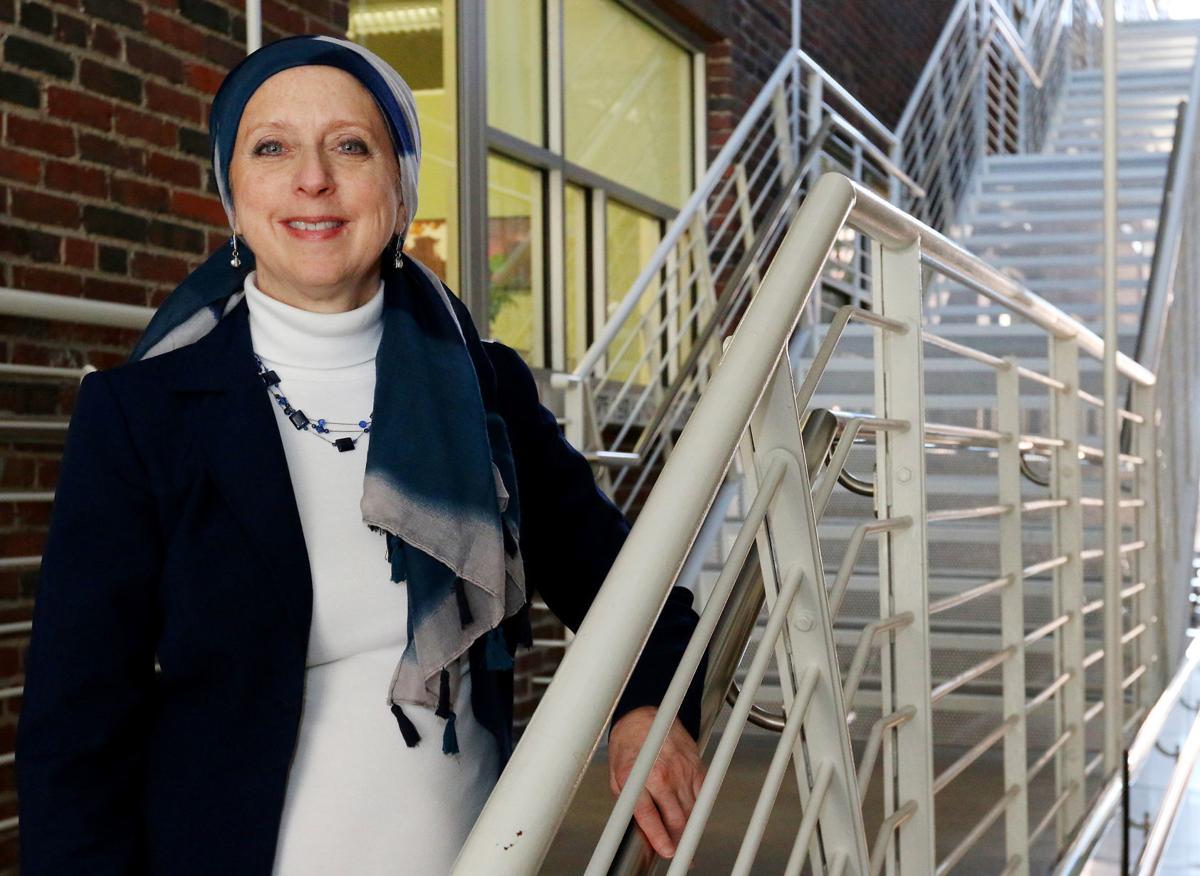 Dr. Lisa Killinger has experienced many firsts in her life.
She was the first chiropractor to be hired in a chiropractic capacity for the U.S. government. She served as the first female president of the World Affairs Council of the Quad-Cities. She was the first female, first convert, and first non-immigrant to serve as the president of the Muslim Community of the Quad-Cities. She was first female co-chair and executive board member for the Quad-Cities Senior Olympics.
That's just a sampling. Her list of professional and personal accomplishments, academic research and lectures, is lengthy.
Yet, when Killinger, a professor at Palmer College of Chiropractic and one of this year's Athena Honorees, is interviewed, she will inevitably turn the conversation to others. She shines a light on people who inspire her, who impact her actions and who continue to motivate her through a personal schedule that prompted one colleague to ask: "When does she ever sleep?"
Killinger speaks with animation and passion. From her office at Palmer, where the sun streams in on a variety of green plants and a wall full of plaques celebrating her accomplishments, she describes her first professional chiropractic experience – in the foothills of the Himalayas, where she traveled with her then-husband and new baby to visit her in-laws.
"I grew up in Bettendorf, Iowa. I had never met people from different cultures," she said. "This was a giant, giant leap to go halfway across the world."
What she experienced made a deep impression on her.
"We were there for almost six months with a little baby in a village with no electricity, no running water and with only a few phrases of their tribal language," she recalled. "But it changed my life forever. When I turn on the water, still to this day, here in my home and it's warm, I don't think I need anything else. I am so thankful for every little thing because I saw people live with so little, yet they were so happy and they were so generous."
Women in that area who had never seen a health professional flocked to the young chiropractor for treatment.
Killinger, 57, is quick to credit her mother, Ruth Killinger, 88, who spent years as a school social worker in Illinois schools in the Silvis area, for being her mentor and foremost inspiration.
You have free articles remaining.
"I believe she was the first school social worker in that area," Lisa Killinger says, remembering how her mother attended meetings of women professionals in between her work and traveling to Iowa City to pursue a master's degree. "She was not only a mom – which was a giant deal with four kids – but she was also doing her thing. She was always doing something really, really good, and that was an inspiration to me."
People still speak to her of the fine work her mother did. And history is repeating itself for a new generation.
Lisa Killinger's daughter, Nasreen Khan, hears the same thing today about her mother. Khan, who owns The Vault Beauty Lounge and Urban Retreat in downtown Davenport, nominated Killinger for the Athena award.
"She is the best example of kindness, no matter what she's gone through," Khan says. "She is there to serve and she does every thankless job on the planet. She has lived her life to give what she can give."
It's an apt description of Killinger's belief in a "servant leadership" model. In her own words, "To me, a great leader is one who is always ready to roll up her or his sleeves, and do the work that they ask of their team."
Killinger instilled values of independence in her four children and told them, "I'd rather you question everything than question nothing," Khan said.
She also maintains a work-life balance by being physically active, which includes regular pickleball matches with her friends at the new R. Richard Bittner Athletic & Recreation Center on the Palmer campus.
Khan describes her mother as "always the person who's about uniting, not dividing. She lives her message every day and is all about building bridges."
Killinger's work as a leader in the Muslim Community of the Quad-Cities and in the group One Human Family QCA, reflects those beliefs. An ardent voice for diversity and social justice in the community, she has been inspired by leaders such as Martin Luther King and Coretta Scott King, Mahatma Gandhi, Shirley Chisholm and St. Mother Teresa.
She draws strength, she says, from Friday night prayer at the mosque.
"I pray in a very peaceful environment," she said. "That's my sacred time."