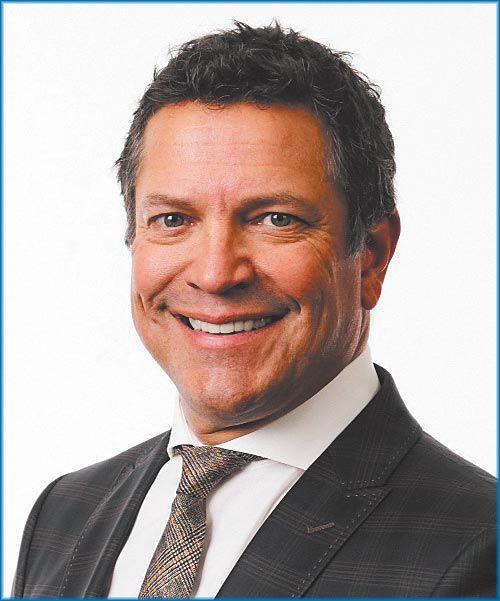 As an electrician, Greg McKinney uses his body all the time. From hammering nails to reaching above his head to install light fixtures, the 54-year-old from Donahue, Iowa, is constantly moving. So when Greg started experiencing shoulder and elbow pain that limited his range of motion, he was understandably concerned.
"It wasn't that I couldn't do certain things … I just had a lot of pain when I did them," Greg said. "In addition to the physical work I do as an electrician, the pain was impacting my hobby – archery."
When conservative treatments were no longer enough, Greg turned to Dr. Tyson Cobb, a pioneer in minimally invasive orthopedic surgery who practices at Orthopaedic Specialists in Davenport, Iowa, to get back to being comfortable at work and enjoying his archery.
New, less invasive procedure up recovery time
The shoulder joint is one of the most moveable joints in the body, which makes it more prone to injury.
Common causes of shoulder pain are related to conditions such as frozen shoulder (inability to fully move shoulder due to thickening of the capsule surrounding the joint), rotator cuff tear (shoulder pain from a torn muscle tendon that attaches to the shoulder joint), arthritis (loss of the joint lining), shoulder instability (the ball is not sitting properly in the socket) and other injuries due to overuse and/or trauma.
Greg's shoulder showed signs of tendonitis as well as a partial rotator cuff tear along with other injuries. His elbow was just as bad.
"My elbow would throb when I went to bed at night," said Greg.
Thankfully, Dr. Cobb is one of the few surgeons locally who offers an advanced outpatient treatment option for tendon injuries in the shoulder and elbow called the Tenex Health TX System. Tenex is perfect for people like Greg whose injuries have not responded to more conservative approaches.
Dr. Cobb frequently performs the Tenex procedure at Mississippi Valley Surgery Center, an outpatient facility located at 3400 Dexter Court in Davenport.
The Tenex procedure is based on the principles of cataract surgery. The technique uses minimally invasive techniques to remove the source of tendon pain quickly and safely.
Using conventional ultrasound imaging, Dr. Cobb identifies the location of the damaged tendon tissue and then delivers ultrasonic energy to the spot specifically designed to break up and remove damaged tissue safely and quickly. This allows the tendon to heal and eliminates the pain.
"Patients are awake throughout the entire treatment," said Dr. Cobb. "We only use a local anesthetic to numb the area. That's a big difference to the open surgical technique that requires anesthesia and forces the surgeon operating to remove the entire diseased muscle and reattach the healthy muscle back to the bone."
Back to work and fun – pain free
According to Greg, the recovery has been remarkable. He is back at work and enjoying archery with his friends on a weekly basis completely pain-free.
"I've had great results and the whole experience at the Surgery Center was really good," said Greg. "I don't have any limited mobility anymore. I don't have any pain, and I don't have to take any aspirin any more. I would definitely recommend this procedure."