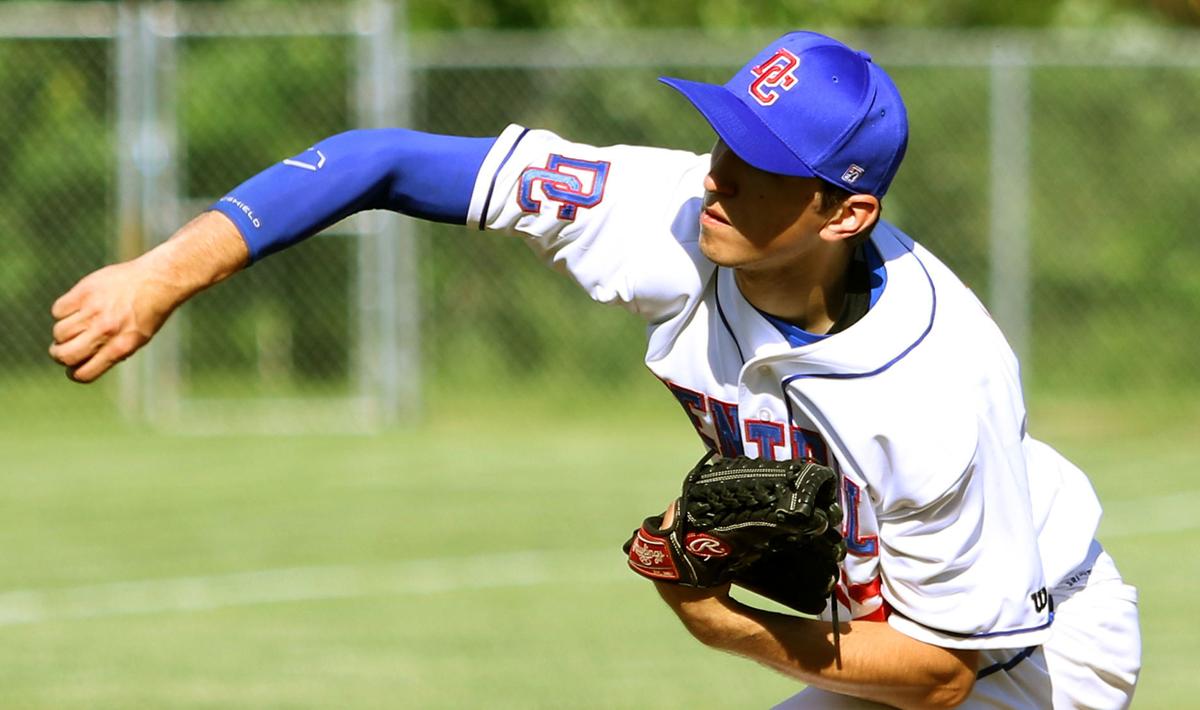 Growing up in the Quad-Cities as a St. Louis Cardinals fan, things couldn't have gone much better in the baseball draft Thursday for Ian Bedell.
The Missouri junior from Davenport Central was selected by St. Louis in the fourth round of this year's shortened five-round baseball draft, taken with the 122nd overall pick.
While the 6-foot-2 right-handed pitcher has eligibility remaining at the collegiate level, Bedell told the St. Louis Post-Dispatch he is "99.9%" certain he will sign with the Cardinals organization after being taken by a team he grew up watching.
The pick has a slot bonus value of $469,000 according to MLB.com.
Bedell told the Columbia Missourian he remembers attending Midwest League games in Davenport and watching Kolten Wong make his pro debut for Quad-Cities when the team was affiliated with St. Louis.
"I couldn't be more excited," Bedell told the Missourian. "It's a dream come true. One in 30 chance."
Bedell is the 11th Missouri pitcher to be selected in the first five rounds of the draft since 2006, a group that in 2019 included Central DeWitt pitcher T.J. Sikkema as a supplemental first-round choice of the New York Yankees.
His performance in the summertime Cape Cod League a year ago and his transition from the bullpen to a starting role during a shortened season this spring for Missouri preceded the Cardinals' selection of Bedell.
He had worked primarily out of the Tigers' bullpen and as a freshman and sophomore.
In 2019, Bedell made one start but went 3-1 with a 1.56 ERA over 40.1 innings, work that preceded a dominant summer as a starter for the Wareham Gatemen in the Cape Cod League.
In the nation's premier collegiate summer wood-bat league, Bedell finished with a 4-0 record and 0.59 ERA in six starts and was named as the league's most outstanding pitcher.
That prepared him for a transition to a starting role for Missouri this year, and Bedell was named a third-team preseason all-American by Rawlings and D1Baseball.com as he prepared to become the Tigers' Friday night starter.
Bedell made four starts for Missouri this year, going 2-2 during a season shortened by the COVID-19 pandemic.
He struck out 35 batters and walked four over 24.1 innings of work while limiting opponents to a .211 batting average before the season was halted in mid-March.
Missouri pitching coach Fred Corral dissected for The Athletic last month what scouts liked about Bedell.
"His intellect and his understanding of the how to stay in his framework and pitch to the front part of the plate while throwing an above average breaking ball," Corral said, adding that while Bedell has capabilities of throwing a high-velocity fastball, "he knows that hitting is about timing."
At 20 years old, Bedell was one of younger college juniors in this year's draft class.
He was in that position after reclassifying at the high school level and graduating early from Davenport Central to join the Southeastern Conference program in January 2018.
Bedell was the second college pitcher taken by St. Louis on Thursday. The Cardinals picked Levi Prater of Oklahoma with the 93rd overall choice of the draft.
Be the first to know
Get local news delivered to your inbox!