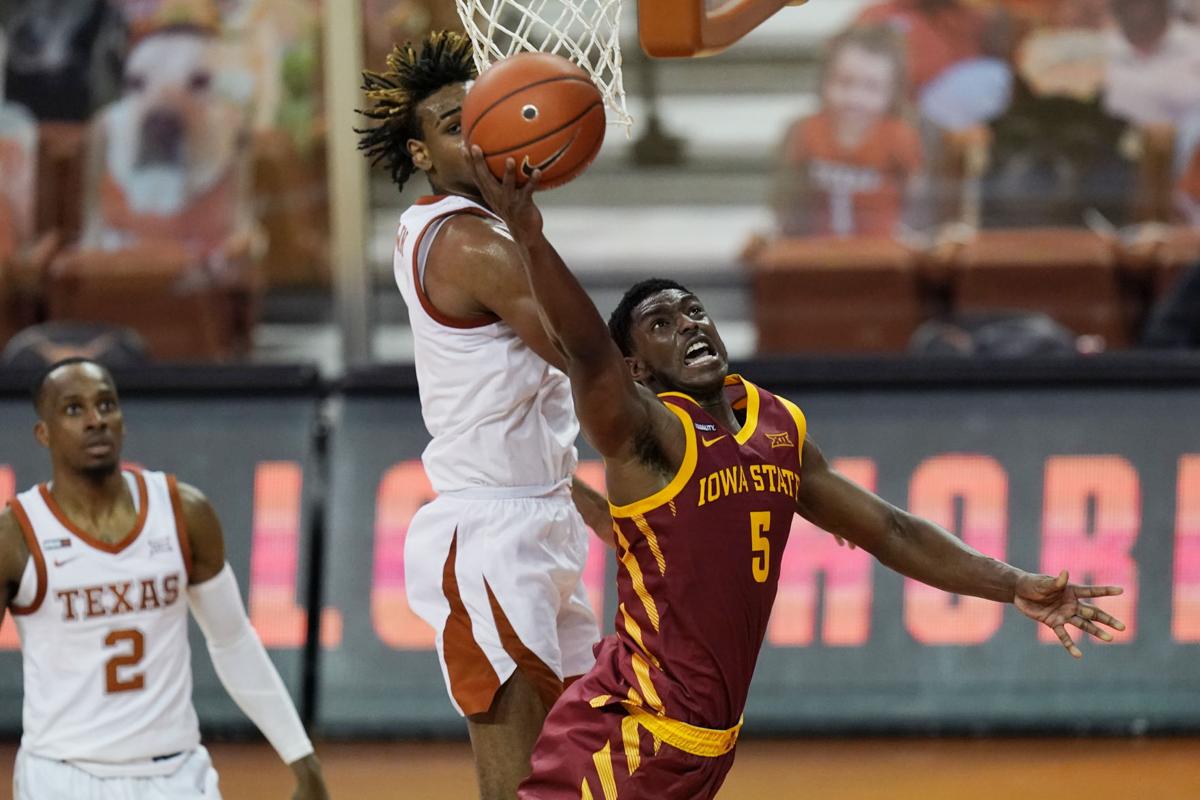 Some of us are beginning to develop a sort of perverse fascination with the NCAA's college basketball transfer portal, not unlike the addiction some people have for the NFL draft.
I've gotten into the habit of taking a peek every day to see who is leaving what school and where they are likely to land.
There now are more than 1,500 players in the portal, roughly double the number of any previous year. If you do the math, that averages out to nearly five players for every Division I program.
Some guys are transferring back to schools they attended before. Payton Willis is going back to Minnesota after a one-year stopover at the College of Charleston. Tyler Harris went from Memphis to Iowa and is now returning to Memphis.
There even are guys looking to play for their fourth school.
Charlie Moore went from Cal to Kansas, sat out a year, played one year in Lawrence, went to DePaul for two years and now is headed to Miami for next season.
Willis is another of those. He's gone from Vanderbilt to Minnesota to Charleston and back to Gopherland.
Jalen Coleman-Lands went from Illinois to DePaul (where he formed a starting backcourt for one season with Moore) to Iowa State to TBA.
Coleman-Lands hasn't decided on his next stop, but he will be in his seventh year of college next season as he continues to chase whatever it is he is chasing.
There is a scene in the hilarious film Animal House in which Bluto, played by the late John Belushi, wistfully laments "Seven years of college down the drain.''
I'm going to think of Jalen Coleman-Lands now every time I see that.
We were sad to hear that former NFL defensive tackle Steve "Mongo" McMichael, one of the most colorful members of the Chicago Bears' legendary 1985 team, is waging a fight against amyotrophic lateral sclerosis, better known as Lou Gehrig's disease.
We got to spend some time with McMichael and his buddy Dan Hampton in August 2019 when they appeared with their band, the Chicago 6, at Rhythm City Casino. We were able to sit with them as they signed autographs for adoring fans and reminisced about their playing days. It was an absolute blast.
McMichael had slimmed down considerably from his playing days and actually looked pretty good then.
"Fat Mongo die early," he said with a smile. "Skinny Mongo live longer."
This week's contribution to our "What I would change about sports" quest comes from Craig Foster of Davenport, who feels major league baseball teams should be allotted a specific number of timeouts, just as in other sports.
"Timeouts should be charged not only for mound visits (which was a good start), but also for mid-inning pitching changes, stepping out of the batter's box, stepping off the rubber, consulting with a base coach, anything that stops play during an inning," Foster wrote. "Umpires would have the option to call time for injury or safety reasons. Maybe allow 10 timeouts per team per game, maybe more, but there should be a limit.
"Can you imagine a quarterback calling timeout any time he thinks his teammates don't understand his signals? A basketball coach calling timeout each time he wants to send in a substitute? A hockey goalie calling timeout to adjust his pads? There are parallel situations in baseball that constantly stop play. Like other athletes, baseball players should be fully prepared to compete when they are on the playing field without unnecessary delays."
This idea was not suggested by any of our readers but it's actually going to happen: The Pioneer League, an independent baseball league based in the northwest, will not play extra innings this season but instead will have tie games decided by a "knockout."
One player from each team will get five pitches to see how many home runs he can hit. If it's still tied after that, each team designates a second hitter and so on. It's sort of like a shootout in hockey or soccer.
It's another new-wrinkle alternative to extra innings. I'm still waiting to hear one that I actually like.
About a month into the major league baseball season, only four teams are batting above .250 and seven teams — including the Cubs — are under .220.
The Mets scored 57 runs in the first 21 games.
There already have been three no-hitters, if you include that 7-inning job by Madison Bumgarner.
How long before MLB decides to rejuice the ball?