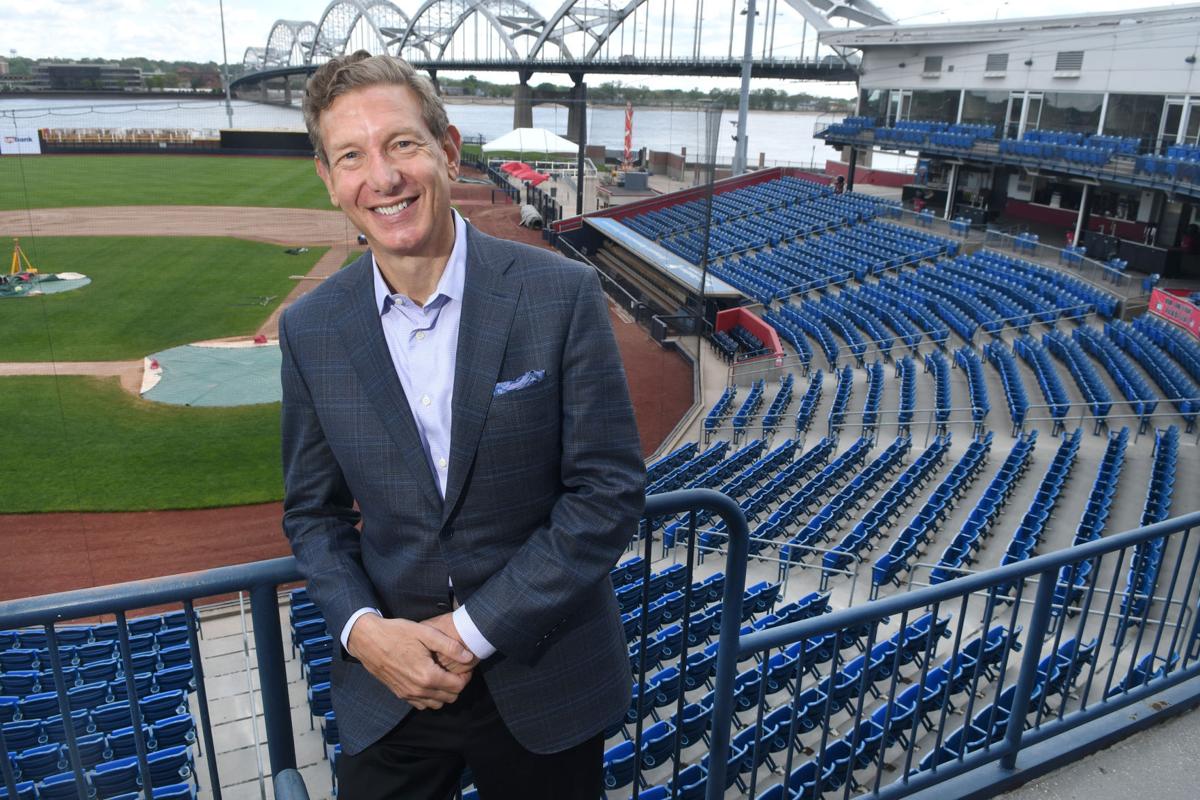 A bipartisan act that would provide financial relief for minor-league baseball teams impacted by the COVID-19 pandemic is in front of Congress.
The proposal would benefit current minor-league clubs including the Quad Cities River Bandits as well as former minor-league teams such as the Clinton LumberKings and Burlington Bees, which lost major-league affiliation following Major League Baseball's restructuring of its player development system.
The Minor League Baseball Relief Act would repurpose leftover COVID-19 relief funds for an emergency grant program to local teams which had their 2020 season canceled and 2021 season impacted by the pandemic.
Under the proposal, grants would help ensure the stability and future of existing teams and would be limited only to teams that are not majority owned by Major League Baseball organizations.
Under figures compiled by Minor League Baseball, the average minor-league team saw a 90% drop in revenue from 2019 to 2020, mostly because of the cancellation of the season.
River Bandits owner Dave Heller said the proposal would benefit not only his team, but the majority of teams in the minor leagues.
"The reality is that no industry in the country that I can think of that had to go 20 months without any income the way minor-league baseball teams did. It created some major challenges," Heller said.
He said the proposal would cover a void in existing relief efforts.
Theater venues that rely on ticket sales for the bulk of their income were covered in a previous act as were businesses that rely on food and beverage sales for the majority of their income.
Although they fit those two categories in many respects, minor-league baseball teams were not eligible to receive relief funds through either of those previous acts.
The current legislation would close that gap and provide assistance to teams that were severely impacted and continue to feel an impact despite playing, in many cases, shortened 2021 seasons.
"There will be a number of teams that will lose money again in 2021 because a lot of sponsorships and tickets that had been sold a year ago were simply rolled over from 2020 to 2021 when last season was cancelled," Heller said.
"So in many respects, the situation is still ongoing although the games have returned and the fans are returning to the ballparks this summer."
Heller likes that the act would cover not only teams that continue to be part of baseball's new 120-team development system but also would help the 43 teams that lost major-league affiliation.
"Those teams have been hit equally hard, some of it because of COVID and some of it not because of COVID, and this act would allow Clinton and Burlington to get some assistance as well," said Heller, whose baseball holdings include a pair of teams that lost major-league affiliation in Billings, Montana, and Lowell, Mass. "It's needed assistance. All of us were impacted."
Minor-league teams are asking individuals who support the act to reach out to their U.S. representatives through a link at minorleaguebaseballrelief.com to voice their feelings.