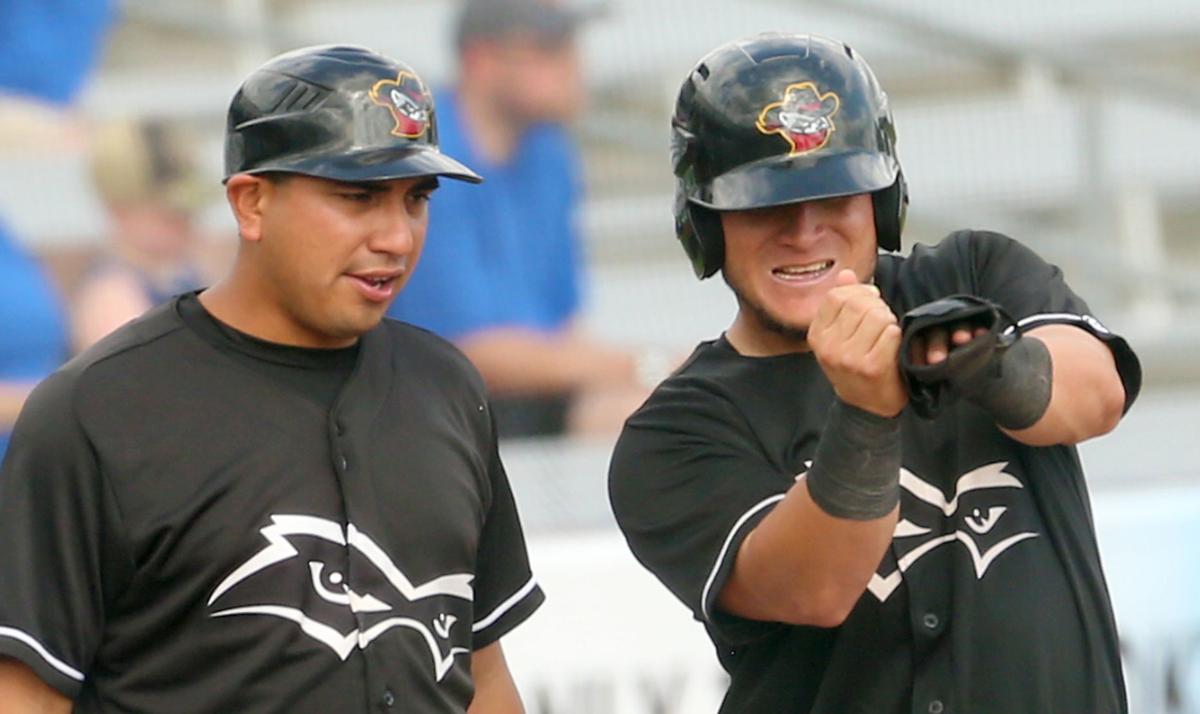 Just when Ray Hernandez was convinced things couldn't get more bizarre than his first season as a manager in professional baseball, along came COVID-19.
Hernandez, who guided the Quad Cities River Bandits to a 79-57 record and a first-half division title during a flood-filled 2019 season, is still waiting for the first pitch of the 2020 Midwest League season.
"It's been an interesting first two seasons to say the least,'' Hernandez said. "I'm not sure I want to think about what's coming next, but I try to stay optimistic and look forward to when I can go out to the field every day again.''
Just when that might happen remains undetermined although the re-opening of major-league training camps next week is seen by Hernandez as a step in that direction.
"The past couple of months, they've been tough,'' Hernandez said. "I miss being in the locker room, working with the guys every day, being around them as they work on skills and get better over time. I miss just being outside. That's such a big part of baseball.''
Hernandez has learned to deal with adversity.
Mississippi River flooding and flood-related issues led to the relocation of 17 River Bandits home games during the opening months of the 2019 season, forcing the team to play nearly all of its games on the road or at neutral sites for the first two months of the team's five-month Midwest League schedule.
Under the leadership of Hernandez and his coaching staff, Quad Cities coped.
The team finished 42-23 during the first half and won the first-half Western Division title by six games over Burlington and Cedar Rapids.
On a day when the second half of this year's Midwest League season was scheduled to begin, that's 65 more games than the River Bandits or any other Midwest League team have played in 2020.
The Houston Astros joined other organizations in bringing spring training to a halt and sending their minor-league players home in mid-March as concerns over the coronavirus grew.
At that point, Hernandez said a full-camp set-up for minor-league players had been in operation for one day before things were brought to a halt.
"I think there was a realization that this was a pretty serious situation and the priority at that point became staying safe and making sure all of the guys were being taken care of,'' Hernandez said.
Like the players he was expecting to manage with Quad Cities this season, Hernandez has spent the past three months at home.
Returning to his offseason home in Elk Grove, Calif., Hernandez has spent time working.
"It's been different, but I've been staying busy,'' Hernandez said. "The Astros have had us spending some time on staff development work and we've had a lot of contact with our players, encouraging them to stay healthy and stay ready as we all wait to see how this plays out for us. There's been a lot of uncertainty to it.''
Hernandez also has spent time working remotely with players that were competing for River Bandits roster spots before they scattered in nearly every direction when spring training camp was halted.
"I feel for those guys,'' Hernandez said. "All of the minor-league guys, this is an important time of year for them, the time when they're getting hands-on, day-to-day work and instruction. None of them want to lose a year of development and we're doing what we can to give them a chance to keep pushing forward.''
Hernandez said it didn't take long to figure out that players had varying levels of resources at their disposal to use.
"We had guys working out in their backyards. Some could go to a local park. Some had access to a place to hit or pitch. For some, that was an issue early on,'' Hernandez said. "We spent time trying to find ways to put them a position where they could work, get better and help their development.''
In addition to communicating regularly with other coaches and staff members in the Astros' development operations, Hernandez is conducting video conferences with minor-league players on a regular basis as well.
The talks extend beyond the developmental work Houston is encouraging its players to do before eventually returning to camp.
Hernandez said the majority of the conversations take on a more personal tone.
"Just making sure that guys are OK, that they're healthy and in a good position,'' Hernandez said. "We're all going through some tough things right now and we're getting through it all together and looking forward to the day when we can be back out on the field again. That's going to be a great day, the best.''
Be the first to know
Get local news delivered to your inbox!