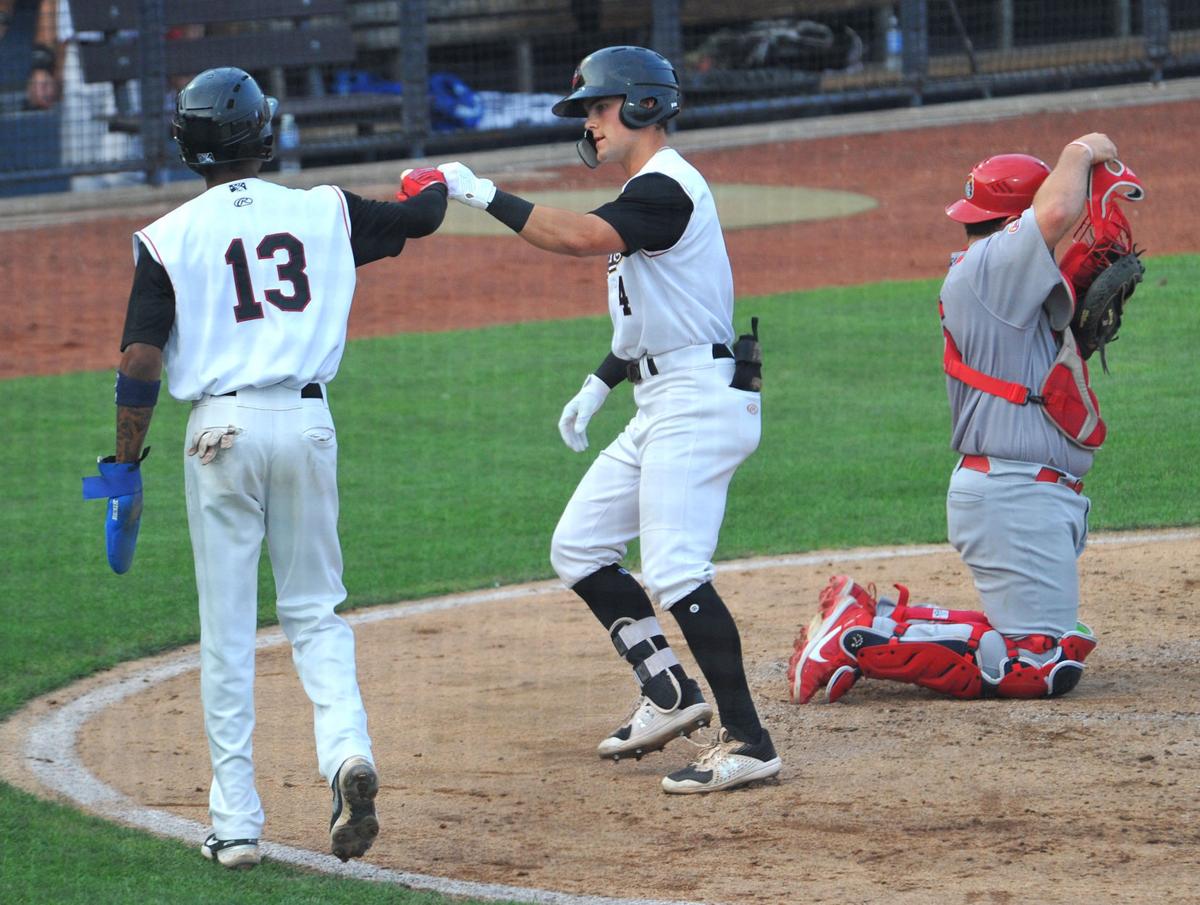 In the chase for a championship, nothing changes.
The Quad Cities River Bandits will approach the High A Central League Championship Series that begins Tuesday as they have every other series they have played this season.
"We've worked so well as a team all year, there isn't any need to change anything,'' Quad Cities infielder Michael Massey said. "We have good players, good pitching. If everybody stays within themselves, does their job, we're going to be just fine.''
Things have typically been fine for the River Bandits throughout a 77-41 regular season that ended with Quad Cities 11 games in front of the Cedar Rapids team it will compete against this week.
Heading into the 6:35 p.m. series opener at Veterans Memorial Stadium in Cedar Rapids, the River Bandits have lost just one of the 20 six-game sets it has played this season, winning just twice at Dayton during a six-game series played in late May.
Quad Cities has a 17-7 record against Cedar Rapids, which will host the first two games of the series before its shifts to Modern Woodmen Park on Friday. The fourth and fifth games, if necessary, will be played on the River Bandits' home field on Saturday and Sunday.
With records used to determine playoff qualifiers regardless of division this year, the Kernels earned their spot in the unique two-team set-up by finishing with the second-best record in the league at 67-53.
River Bandits manager Chris Widger doesn't mind the familiarity between the teams.
"We know each other well,'' he said.
Widger calls the depth of the Cedar Rapids pitching staff the best his team has faced this season.
"We know what we're going to see from them and that's a lot of good arms. Their starters, their guys in the pen are good,'' Widger said. "We need to make the most of our at-bats and take advantage of opportunities when we get them.''
But mostly, Widger simply wants the River Bandits to do what they have been doing throughout the season.
He talked to his team about that on Sunday.
"It's not about stepping up and playing better. We've played good baseball for the most part all season,'' Widger said. "What this is about is doing what we've done the whole year, being ourselves and playing the game.''
Quad Cities finished the regular season with a league-leading .261 team batting average leading the High A Central League with 709 runs, 1,045 hits and 222 doubles, hitting a franchise-record 144 home runs and striking out a league-low 1,027 times.
Cedar Rapids pitchers lead the High A Central with 1,303 strikeouts, have allowed a league-low 527 runs and have the lowest earned run average in the league at 3.88 in addition giving up a league-low 1.24 walks and hits per inning.
Quad Cities pitches have been equally stingy, having the third-best WHIP in the league at 1.30 and the fourth-best ERA at 4.15.
The River Bandits' Nick Loftin and Massey finished 1-2 in the league in batting, each ending up with a .289 batting average. Quad-Cities' Tucker Bradley ranked eighth in the league with a .280 average.
"The way that (Widger) has been able to mix and match lineups all season and the way everybody has contributed, it lets us all just go play,'' Massey said.
"This hasn't been about one or two guys carrying the team and that doesn't change. We'll all show up and just play, have fun being out there together like we have all season.''
Outfielder Parker Bates, the Royals' ninth-round selection in the 2021 draft, joined Quad Cities on Aug. 31 and discovered that sense of team when he arrived at the River Bandits clubhouse.
"Everybody on this team is so good at what they do,'' Bates said. "It's a close-knit group that is here for each other. Coming in, it was easy to see why the team has been successful.''
Widger expects improved health within the pitching staff to help Quad Cities, which will likely send A.J. Block and Anthony Veneziano to the mound in the first two games of the series.
Veneziano shared the lead in the High A Central with 127 strikeouts over 93.2 innings this season while River Bandits reliever Will Klein finished third in the league with 121 strikeouts over 70.1 innings.
"We've been able to get some guys healthy again and I feel like we're in a good position going into the week,'' Widger said.
Massey said the chance to play for a championship ring carries weight.
"One of the things 'Widge' has always talked about is how he won a ring in the minor leagues and won another one with the White Sox in 2005, but they sit next to each other at his home,'' Massey said
"There are big leaguers who play 15 years and never get to play for a ring. When the chance is there, whatever level, go get it.''