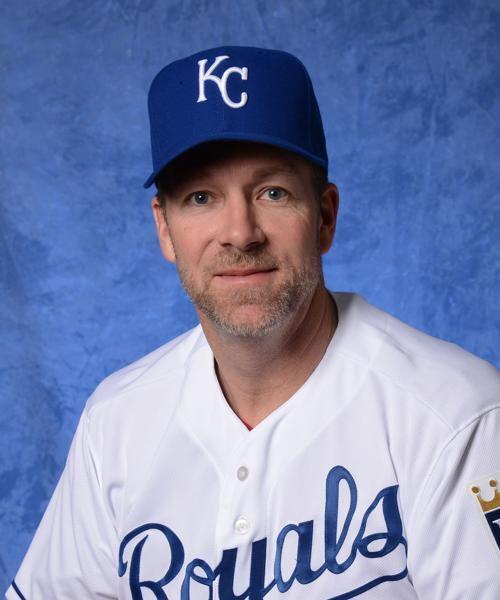 It has been 607 days since the Quad Cities River Bandits last played a game.
That changes Tuesday when Quad Cities opens its season at South Bend where the River Bandits will compete for the first time as a Kansas City Royals affiliate and the crack of the bat replaces the silence of empty ballparks following a 2020 season canceled due to the COVID-19 pandemic.
The 6:05 p.m. game opens a six-game series against the Cubs, now division rivals of Quad Cities in the baseball's new High A Central League.
Angel Zerpa, a 6-foot lefthander who went 6-3 with a 3.50 ERA in 13 outings in 2019, will start on the mound for the River Bandits in their return to action as part of baseball's remade minor-league alignment.
Quad Cities manager Chris Widger said his team just wants to compete.
"Usually, the offseason is long to begin with, but to take a full year off, these guys are more than ready to get back in front of a crowd and play games where it counts,'' Widger said. "They're excited. I'm excited. It's time to play baseball.''
Widger believes one of the biggest challenges he will face this season is finding a lineup card big enough to include all of the talent on the roster he is managing.
"That's a great problem to have until you have to figure out who will be out there and who has to sit out that day,'' Widger said. "All of the guys on this roster have a realistic opportunity to move up to the Double-A level and our job is to get them ready to take that next step.''
Widger is familiar with many of the players who earned their spots on the River Bandits roster during the Royals' spring training camp at Surprise, Ariz.
He managed nearly half of the team in 2019 at short-season Burlington (N.C.) in the Appalachian League, guiding that team to the league championship series.
With Kansas City affiliates winning league titles in 2019 at high-A Wilmington in the Carolina League, low-A Lexington in the South Atlantic League and at short-season Idaho Falls in the Pioneer League, there is no shortage of playoff experience among the players Widger and his staff will work with this season.
"These guys know how to compete and they know how to win,'' Widger said. "The chemistry in the clubhouse is good and I think we're looking forward to seeing how it all fits together.''
The Quad Cities roster includes seven of Kansas City's top-30 prospects and 15 players who were selected in the top-10 rounds in baseball's draft including the Royals' top two selections in 2020, fourth overall pick Asa Lacy and 32nd overall choice Nick Loftin.
Lacy, a hard-throwing lefthander from Texas A&M, is part of a deep pitching staff that will work primarily in a tandem set-up, with nine pitchers rotating between starting and relief roles from one outing to the next.
Zerpa, the opening-night starter, played on the Burlington team Widger managed two summers ago.
"He was a 19-year old then who didn't pitch like a 19-year old,'' Widger said. "He looked more like a 20-, 21-year old, aggressive in the way he went after hitters. I'm looking forward to him getting us off to a good start.''
With no 2020 season, Lacy and Loftin will be among four River Bandits making their professional debut in the High A Central.
Loftin will be among infielders that Widger will be looking for room to play in the middle of what should be a solid infield anchored up the middle at second by Michael Massey, a fourth-round pick in 2019 from Illinois, and at shortstop by Loftin and Jeison Guzman.
"In Guzman and Loftin, you have two guys who should be an every-day shortstop but we're going to have to work to get them in and we will figure out a way to get them the at-bats they need,'' Widger said.
Vinnie Pasquantino, a postseason all-star in the Appalachian League in 2019, opens at first base and brings some power to the lineup for Quad Cities, while Nathan Eaton and Jimmy Govern can lineup anywhere from third to second.
Widger will also have options behind the plate and in the outfield.
Catchers William Hancock and Logan Porter both were at Burlington with Widger and Bandits hitting coach Andy LaRoche in 2019 and in the outfield, Seuly Matias, Eric Cole, Tyler Gentry and John Rave will rotate lineup opportunities.
While pitchers saw work as needed on multiple diamonds at spring training, Widger spent plenty of time with the River Bandits position players during preseason camp.
"I think we have a chance to be a pretty good offensive team. We have speed, we have power, we have guys who can hit for average,'' Widger said.
"The potential is there for this to be a special group and I think it is a group that I would expect to score a lot of runs. The biggest thing will be figuring out how give them all enough work. We have six infielders, two catchers and four outfielders who all need to play.''