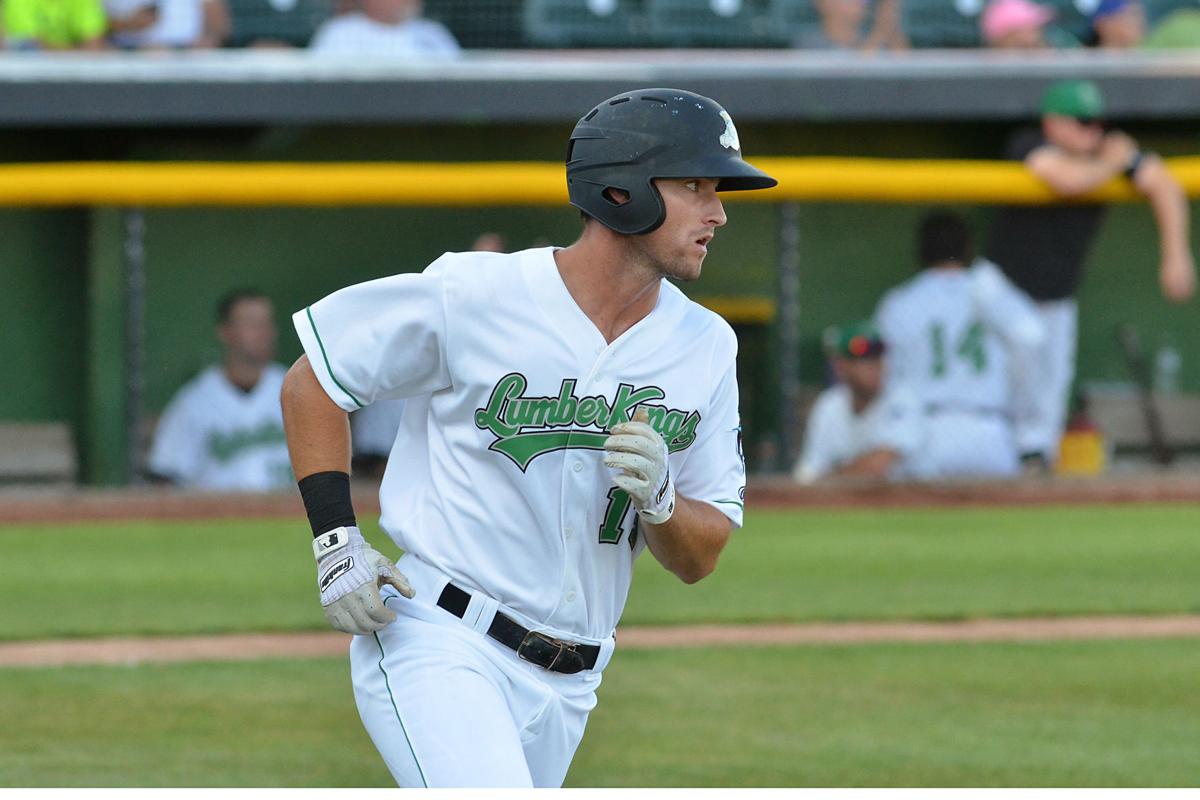 Clinton and South Bend have enjoyed a wildcard ride into the Midwest League Championship Series that begins tonight.
Neither team won the first half in their division.
Neither won the second half in their division.
But starting with today's 6:05 p.m. opener in the best-of-five series, one of two teams which reached the playoffs as second-half wildcard winners is going to reap the rewards for finishing the 140-game Midwest League marathon with a championship-caliber playoff run.
The LumberKings have won 23 of their last 29 games, sweeping second-half champ Kane County and beating first-half wildcard qualifier Cedar Rapids in three games to win the Western Division and reach the league finals for the first time since 2016.
The Cubs are playing in a championship series for the first time since 2013, winning 12 of their last 19 games to earn the second-half wildcard in the Eastern Division. South Bend swept second-half champ Bowling Green and first-half champ Great Lakes to reach this point.
You have free articles remaining.
Second-half roster makeovers have benefited both teams.
Clinton finished three games under .500 and fourth in the Western Division in the first half, finishing 33-36 including two wins in the only three games it played during the regular season against a South Bend team that finished fifth in its division.
The Marlins organization assigned first baseman Evan Edwards, hitting .285, and outfielder Peyton Burdick, hitting .307, to the LumberKings roster in June.
Outfielder Kameron Misner, the 33rd overall selection in this year's draft, has hit .276 after joining Clinton in late July while shortstop Jose Devers arrived in late August and hit .455 in three late-season games with the LumberKings.
Two players who joined South Bend in the second half, second baseman Clayton Daniel and outfielder Nelson Maldonado, are hitting .305 and .332 respectively for the Cubs.
They complement the .275 hitting of shortstop Andy Weber and the .305 average of outfielder Brennen Davis, the third-ranked prospect in the Cubs farm system.
Those four players have filled the top four spots in the South Bend lineup in all four of its playoff wins and will likely be there as the Cubs host the first two games of the Midwest League finals the next two nights.
The series shifts to Clinton's NelsonCorp Field on Saturday and if necessary, on Sunday and Monday. All games played at Clinton, which is chasing its first Midwest League title since 1991, will begin at 6:30 p.m.